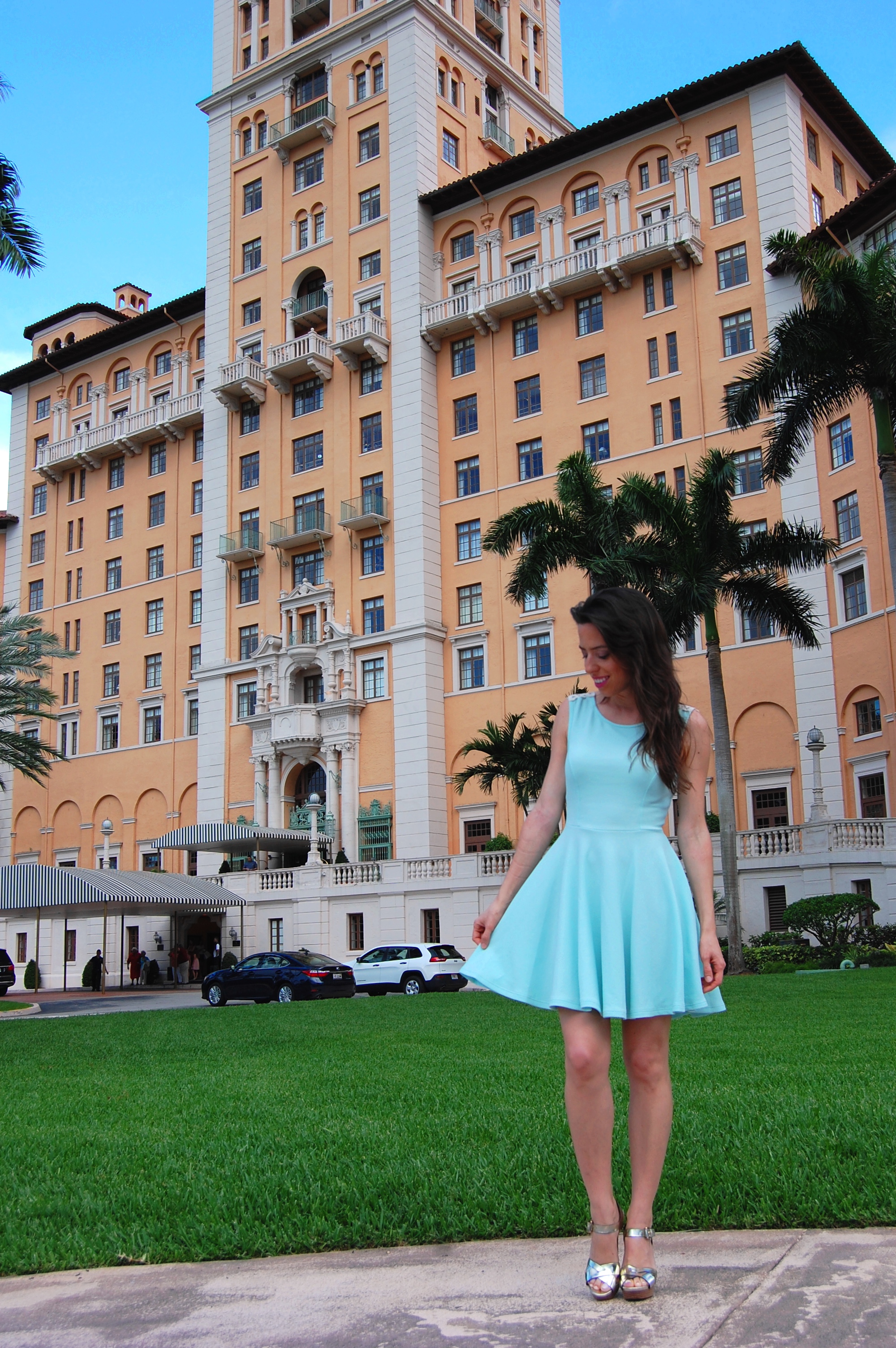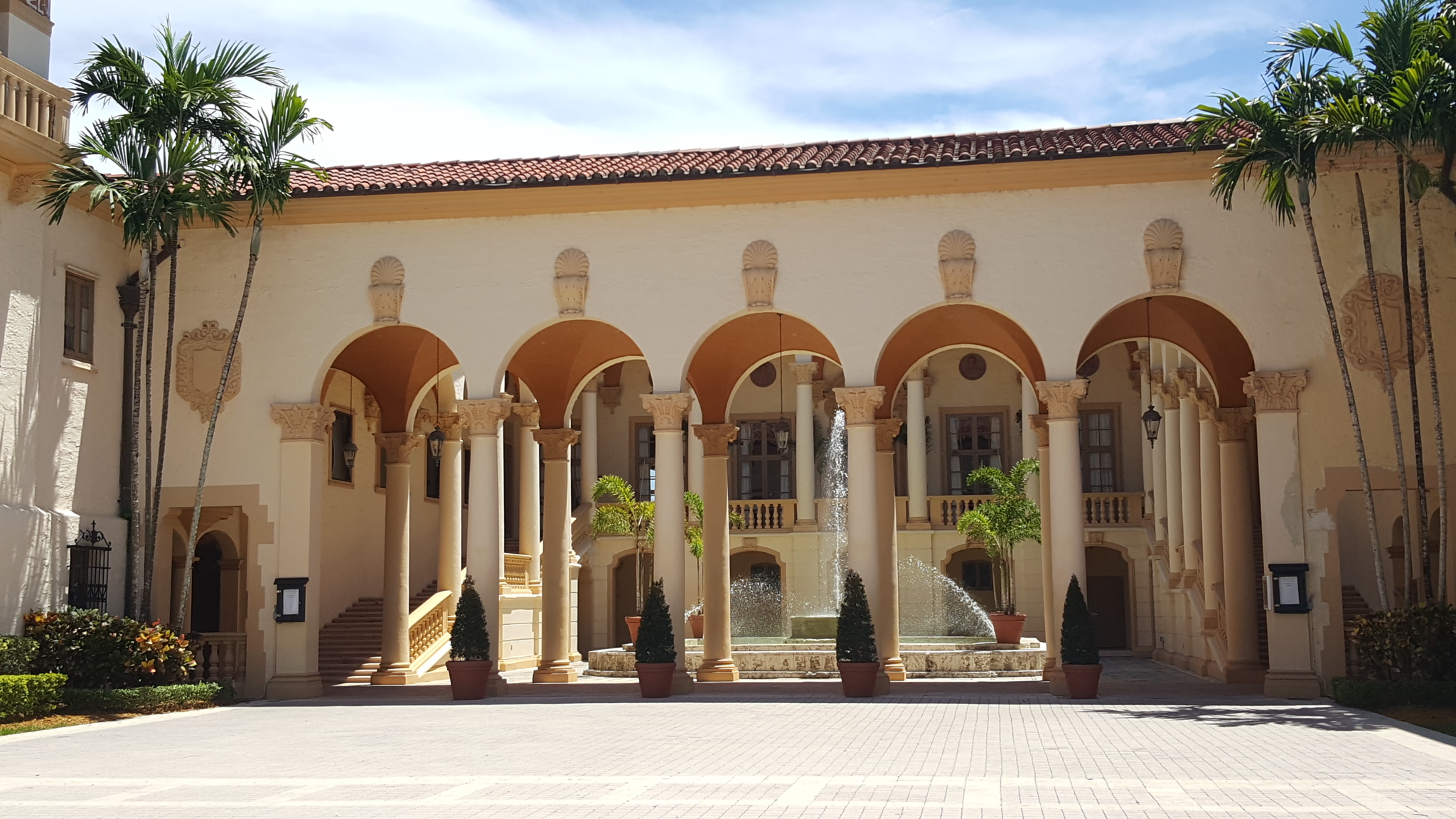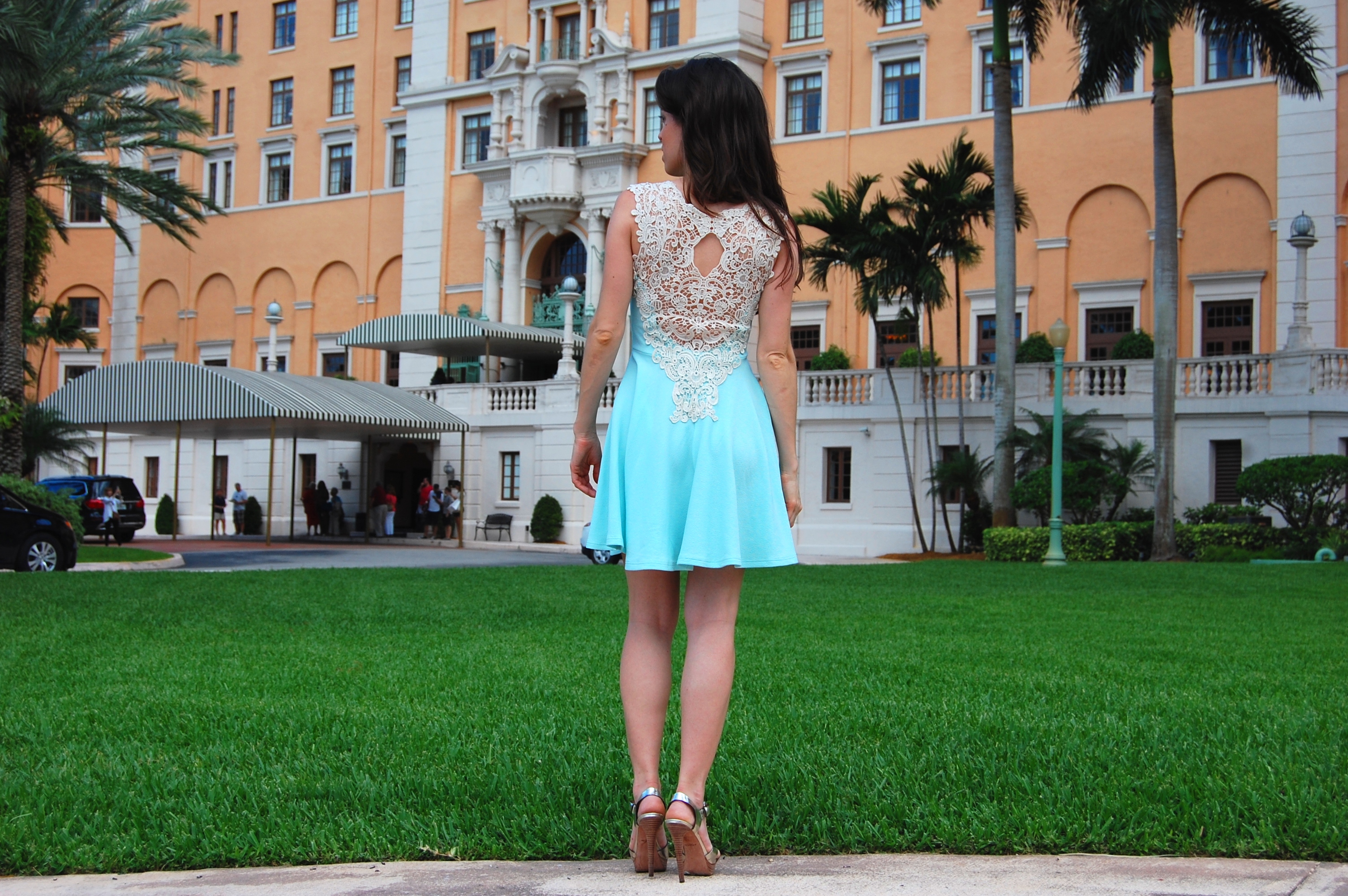 Aqua Dress
Happy Tuesday everyone!  On Sunday I spent the afternoon at the gorgeous Biltmore Hotel.  One of my sisters is getting married next year, so the festivities officially began that day.  She invited her Bridesmaids for an Afternoon Tea at the Biltmore's magnificent lobby alongside live harp music (beautiful!).  My sister explained a bit the schedule of events and what she has in mind for her big day coming up.  We had such a lovely time, and the weather was perfect as you can see (no rain at all).  The afternoon tea was quite an experience – if you ever visit Florida, I highly recommend coming to see the hotel's grounds, as well as sitting down for tea, pastries and scones (as soft & delicious as the ones that my grandma used to make on Sundays).  Two restaurants within the hotel that I recommend are Palme d'Or for French fine dining, or Fontana Restaurant for Italian fine dining – both exquisite.  This hotel is also a very popular venue for weddings / destination weddings.  
Now let's talk about this Little Aqua Alluring Dress!  Its back is unique & beautiful so I thought it was perfect for the kick-off of my sister's wedding festivities.  I love the aqua color (and received so many compliments about it), I think this aqua tone can look great on all skin tones.  It fits comfortably and I really like how it flairs out.  The best part about the dress is that it is only $ 30.00!  If you include the code 'anaflorentyna' you can also get a 15% discount on any item that you order.  Check out their cute dresses HERE!
My shoes are from Coach, and I've worn them in a few previous blog posts.  Not only do they match with almost everything, they provide height and are super comfortable.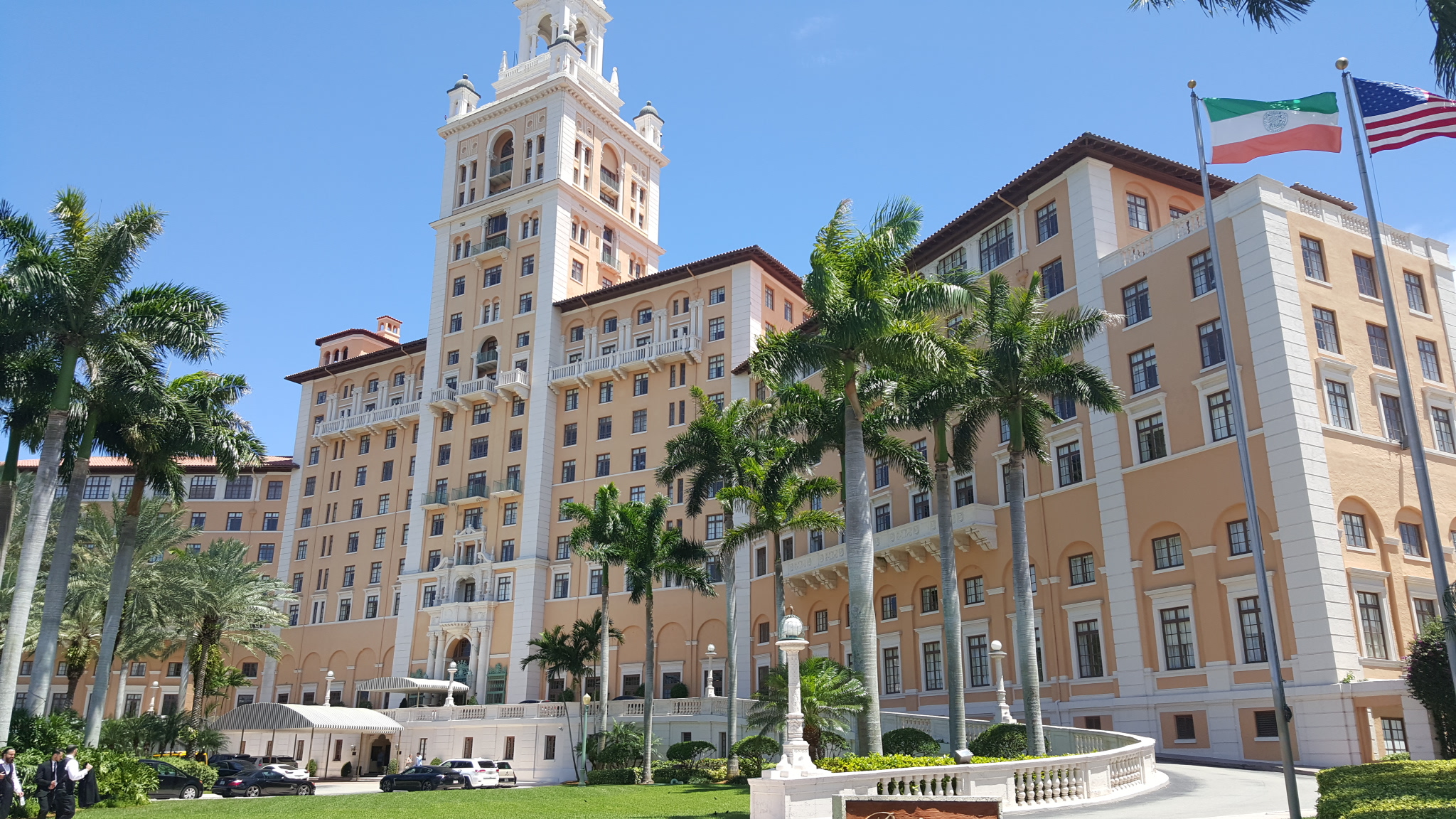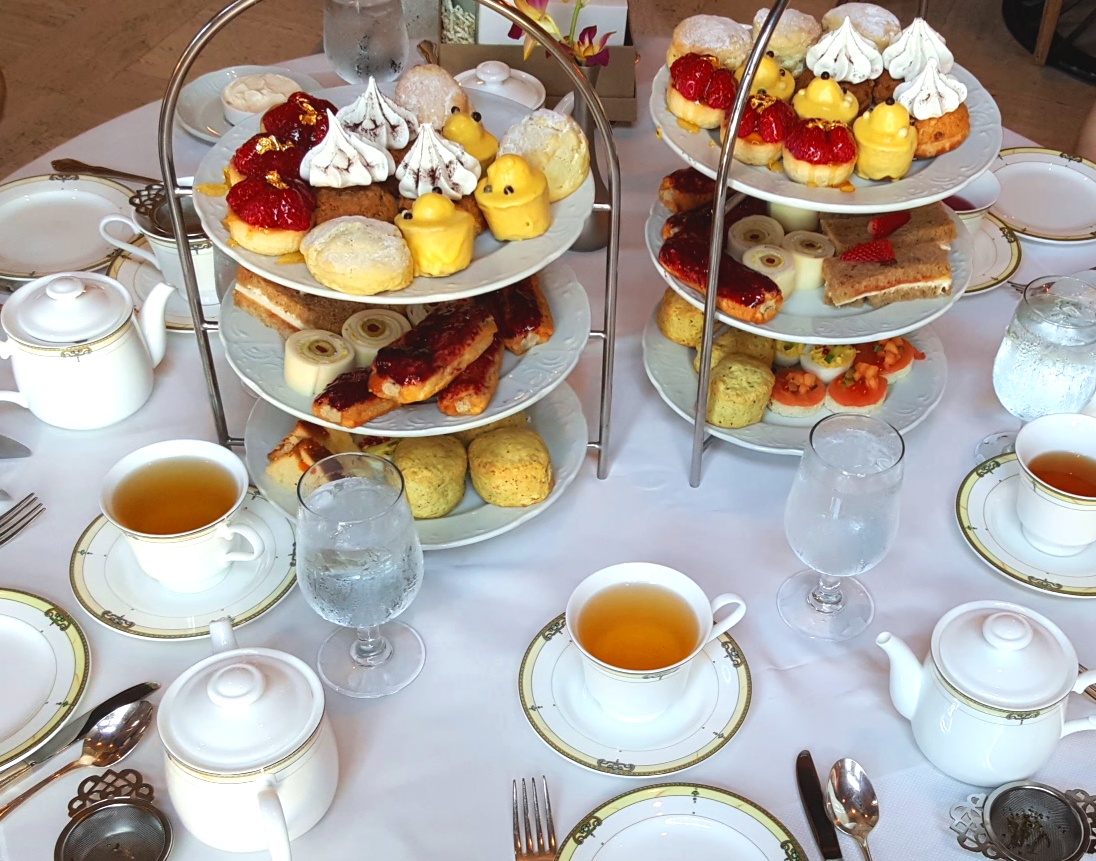 PS: I had the White Tea! 🙂
*[The Afternoon Tea is offered Wednesday through Sunday at the following times: Seatings 2pm and 3:30pm].  Biltmore Hotel 1200 Anastasia Avenue, Coral Gables, Florida 33134.
(Visited 248 times, 1 visits today)