DIAMONDS, A Gift Made With Love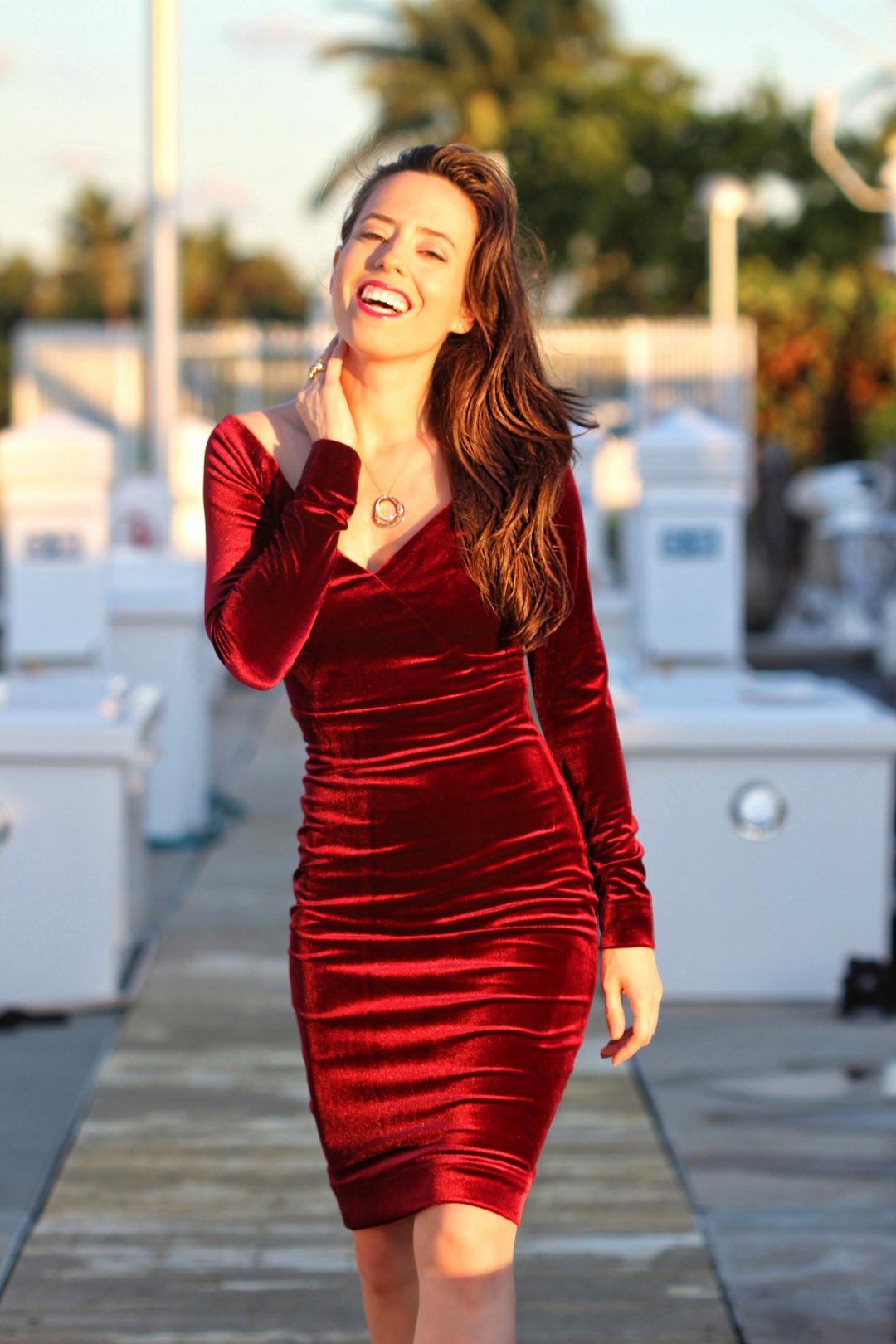 White Diamond Orbit Pendant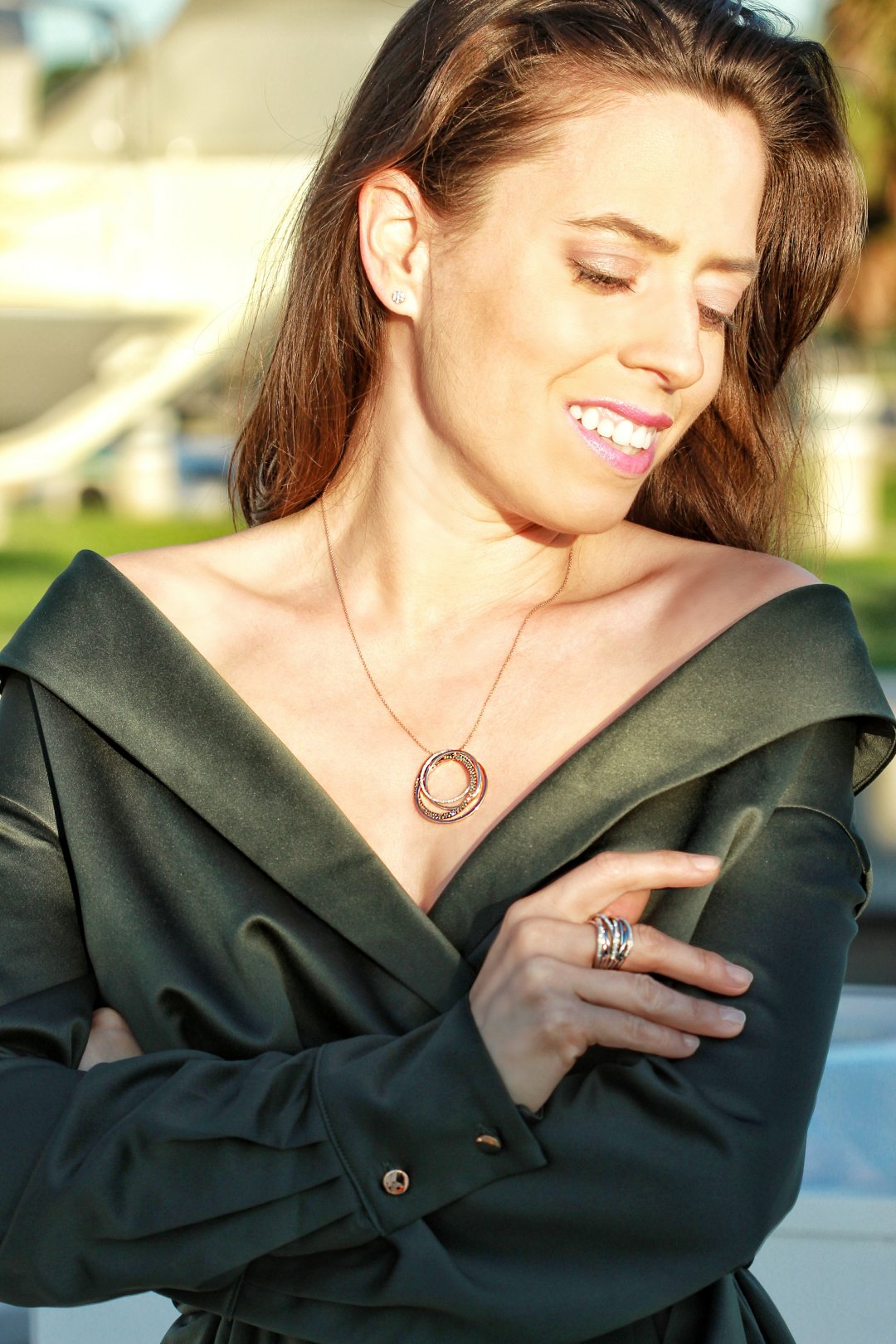 My appreciation of fine jewelry began with one of the most influential women in my life – my grandmother!  I know that I have talked about her to you guys before.  She was a woman that appreciated beauty, grace and elegance, and loved jewels, haute couture, travelling, and writing short stories or poetry.  I remember being 12 years old and asking her to let me borrow her collection of fine jewelry!
While in the kingdom of fine jewelry you can find platinum, gold, gemstones and pearls, which is the most brilliant of them all?  Diamonds…  And even though a dainty diamond is a lovely way to finish off an elegant look, I find that pieces that combine diamonds with gold will add an equal or bolder finish to your look.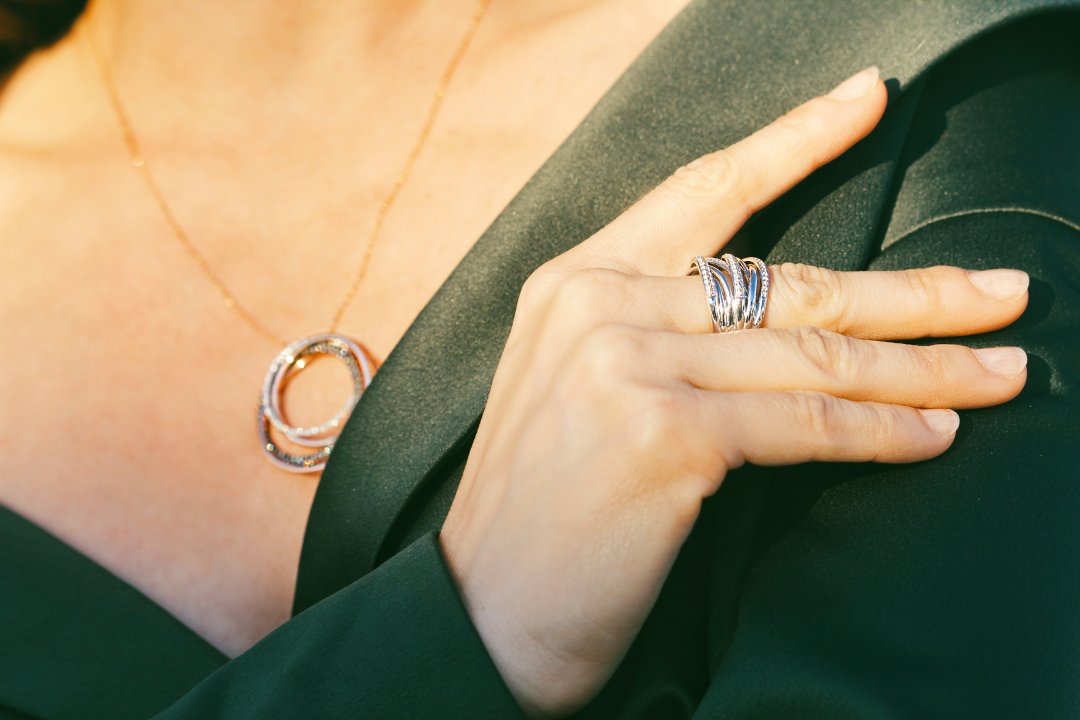 White Diamond Orbit Pendant || Diamond Crisscross Ring in White Gold
These gorgeous fine pieces from Helzberg Diamonds are the perfect example of diamonds combined with gold.  While I love each metal on their own, combining them gives each a whole new life!  I do understand that some people prefer to wear each separately, but I love mixing metals for a fresh new look with a completely new dimension!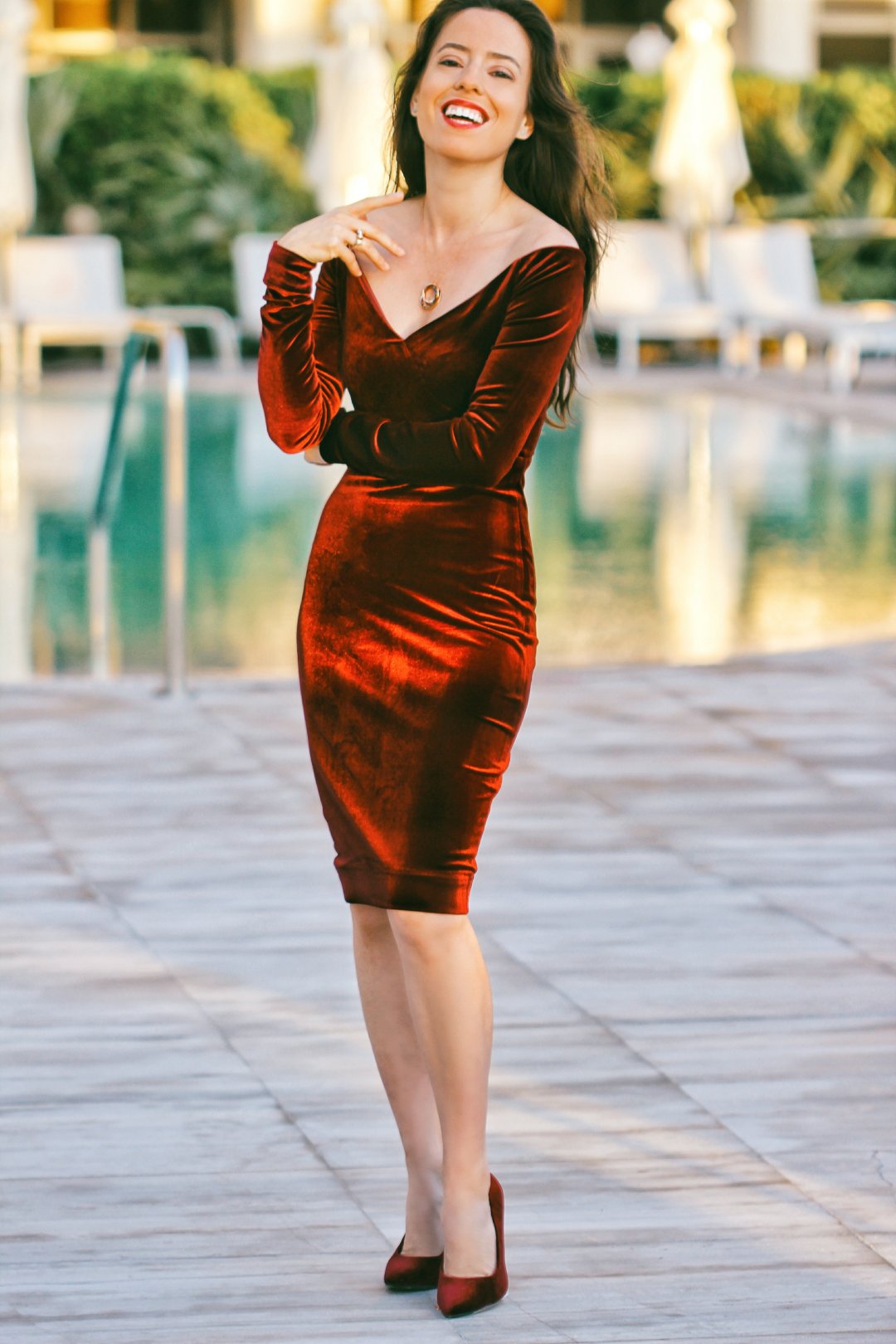 There are no words to describe this elegant White Diamond Orbit Pendant.  This alluring masterpiece is sure to turn heads everywhere.  It has four rounds made up of 14K rose gold, shimmering white diamonds and champagne diamonds.  Its grace and beauty will for sure elevate your look!
Styling Tip: wear the pendant with solid colored clothing, so that the clothing does not overpower your fine jewelry.  Try to choose a top or a dress with an open neckline, and stay away from all patterned clothing when wearing the orbit pendant.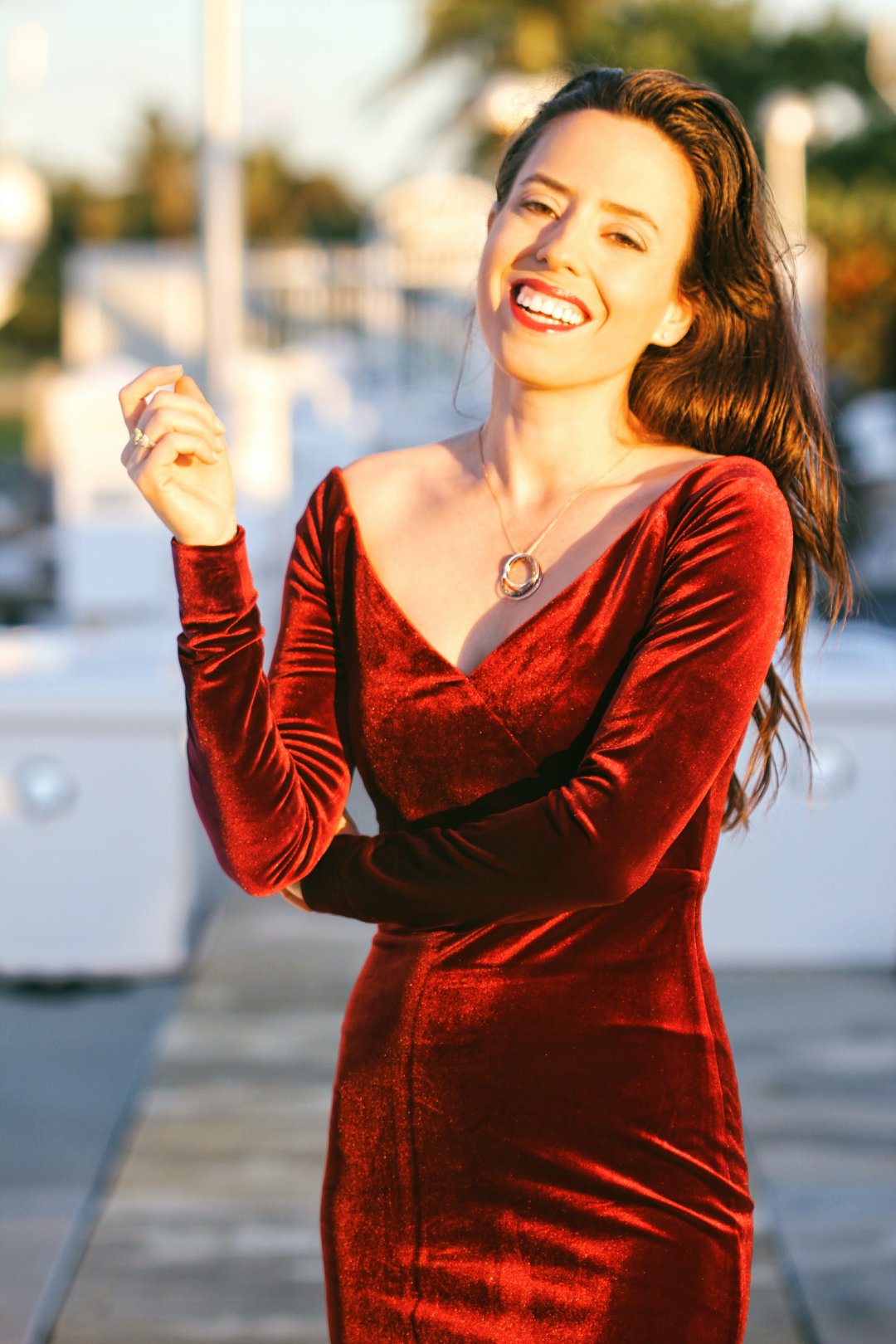 These panther rings from EFFY Jewelry are my newest obsession.  One ring is rose gold, the other yellow gold, and the third one white gold.  The first and third ring have tiny diamonds on the side.  Because each is a different color gold, combining all three adds to the visual interest.
Styling Tip: wear them together but on their own.  Meaning… do not wear any other rings on the same hand… so they can be the center of attention.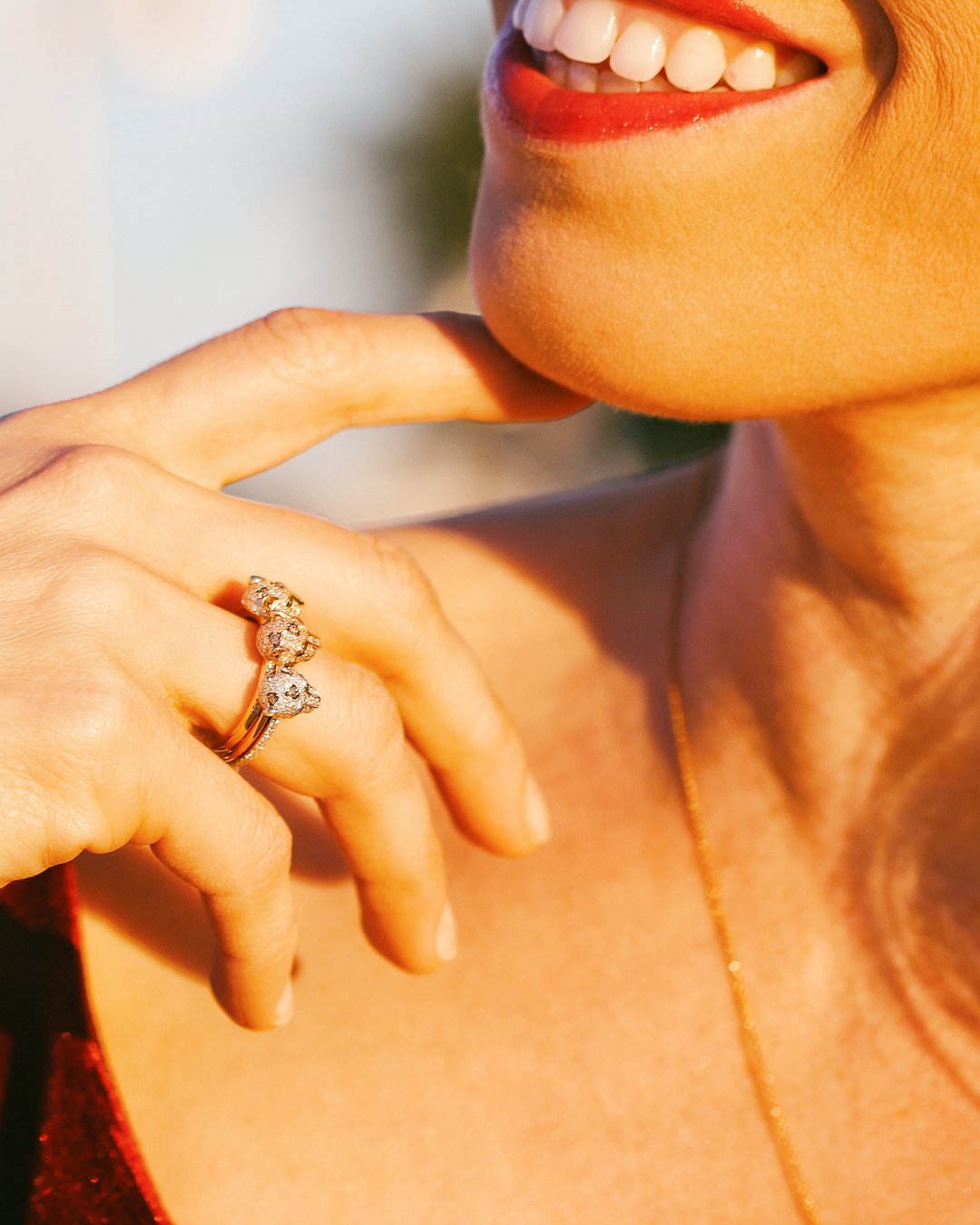 Diamonds are not only timeless pieces that last a lifetime… they are also a gift made with love.  Whether you are looking for the perfect diamond for a loved one or yourself, I suggest you take a look at Helzberg Diamonds's extensive array of necklaces, rings, and bracelets for women, men and children.  With over 20,000 diamonds to choose from, you are sure to find one that you love.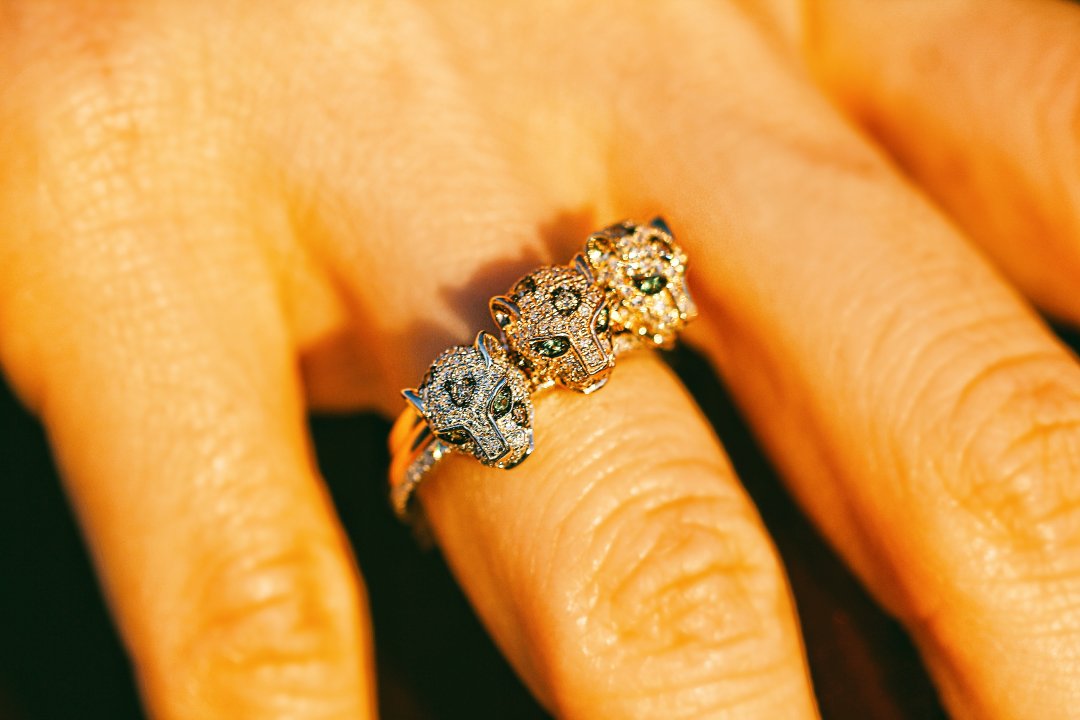 Helzberg Diamonds has been helping people celebrate all of life's happiest moments for 100 years!  The most amazing part is that they allow you the opportunity to design your own diamond ring, and personalize it with a special birthstone, a favorite gem or whatever you love.  You can browse by metal type and add your own personal touch so that the piece of jewelry will be an expression of who you are.  They have 210 stores in 36 states, so be sure to check them out while you do your holiday shopping!  My in-store experience was truly lovely, I got to see everything in a private room, with a specialist that explained each piece of fine jewelry to me.
Let me know if you have any questions about my jewelry or how you can wear it!  Which combination is your favorite?  I'd love to hear about how you wear your metals!  Send me a message or share it below!
Lots of love, Flora
SHOP DIAMOND ORBIT PENDANT: [by clicking here] SHOP DIAMOND CRISSCROSS RING: [by clicking here]
Brought to you by Helzberg Diamonds.
(Visited 242 times, 1 visits today)