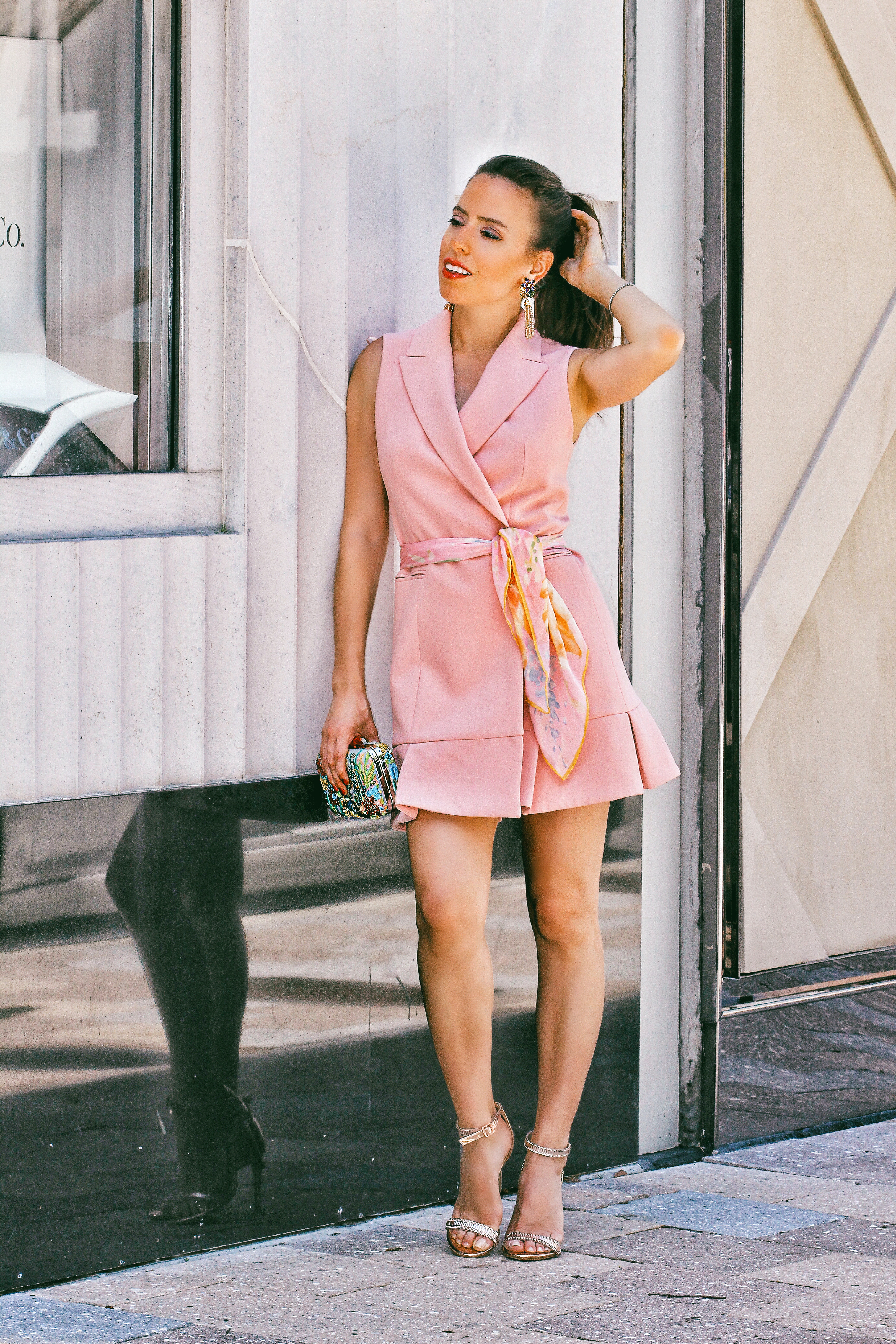 PINK PLEATED WAISTCOAT
BLAZER DRESSES are the one clothing item this season that you didn't know you needed.  And pretty pink ones have been a huge hit everywhere.  The blazer dress is simply the best of both worlds.  It is formal thus very work appropriate, while also party ready so it can easily be worn to any after-work happy hour, event, or dinner.  For those of you that love to be on-trend and are fashion-forward – this is what you should be wearing right now!  Keep reading to see 20 other of the cutest options right now.
I tied a silk scarf around my waist to avoid an overly boxy silhouette, and because when wearing blazer dresses many could wonder if you may have walked out the door before you put any pants on.  So… keep that in mind!
Check out a round up of the cutest blazer dresses at the end of this post! xx
OUTFIT DETAILS:
Pleated Waistcoat | pink | white | black
CLICK ON ANY BLAZER DRESS BELOW TO SHOP THE TREND:
(Visited 149 times, 1 visits today)