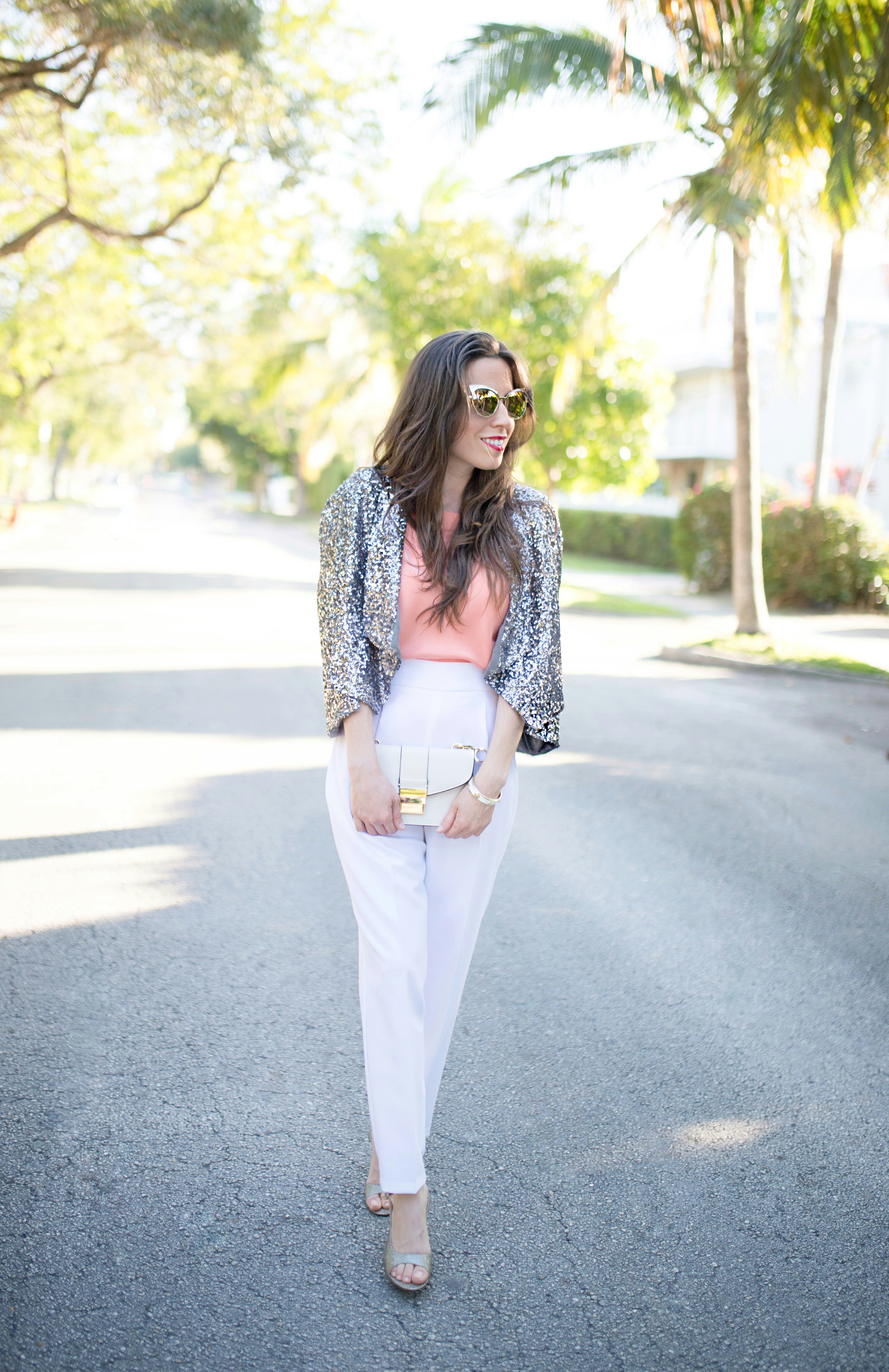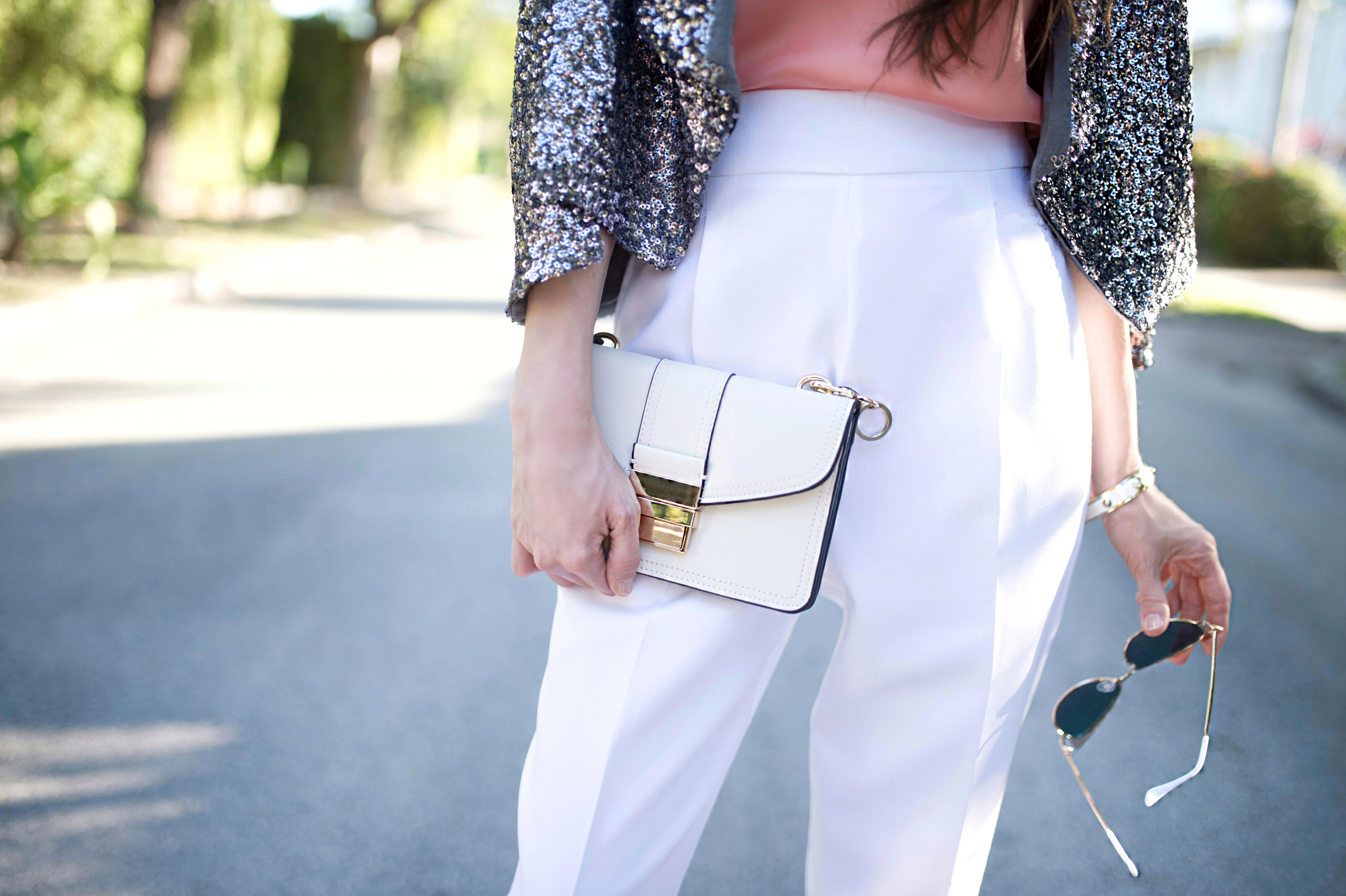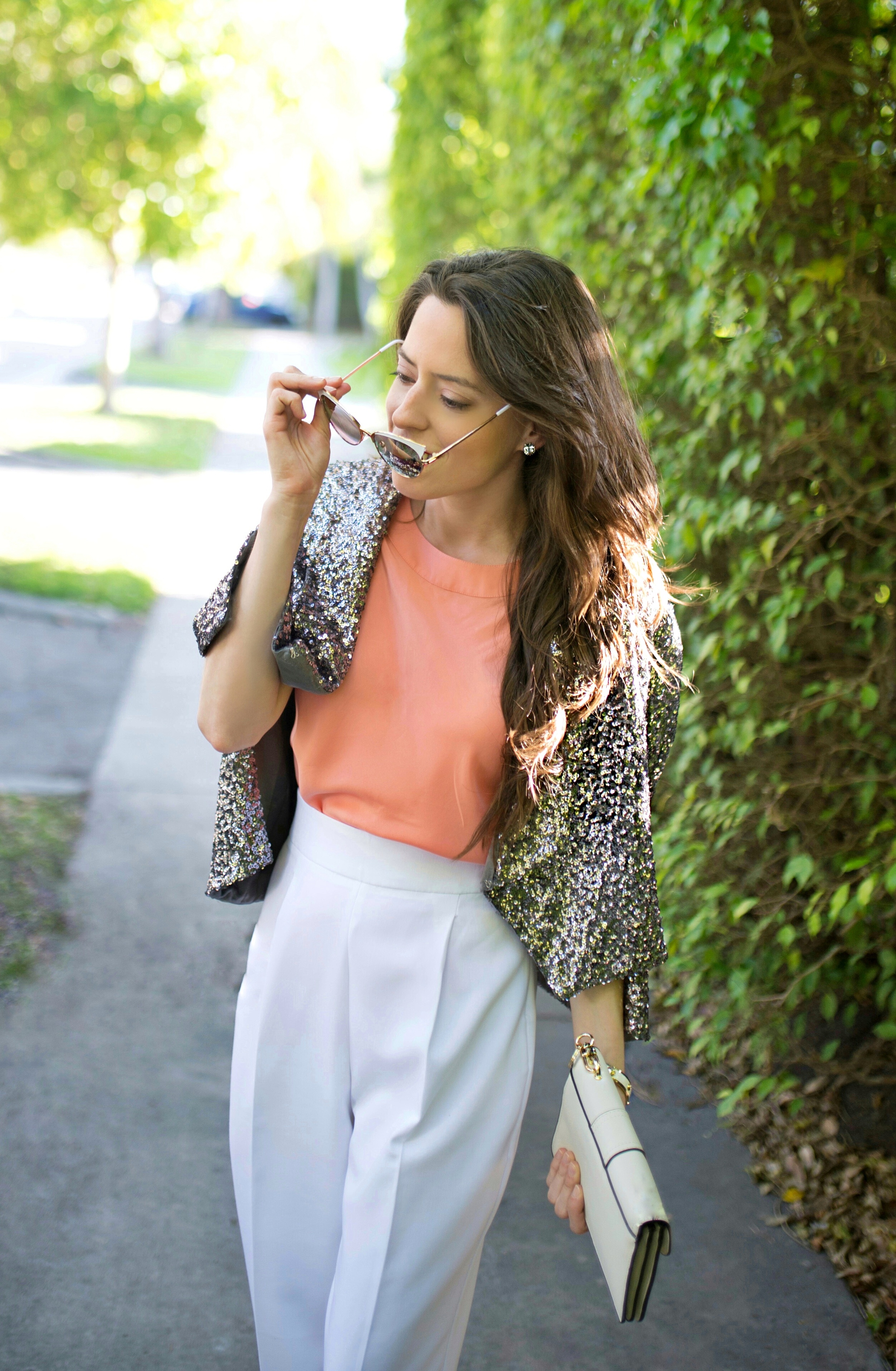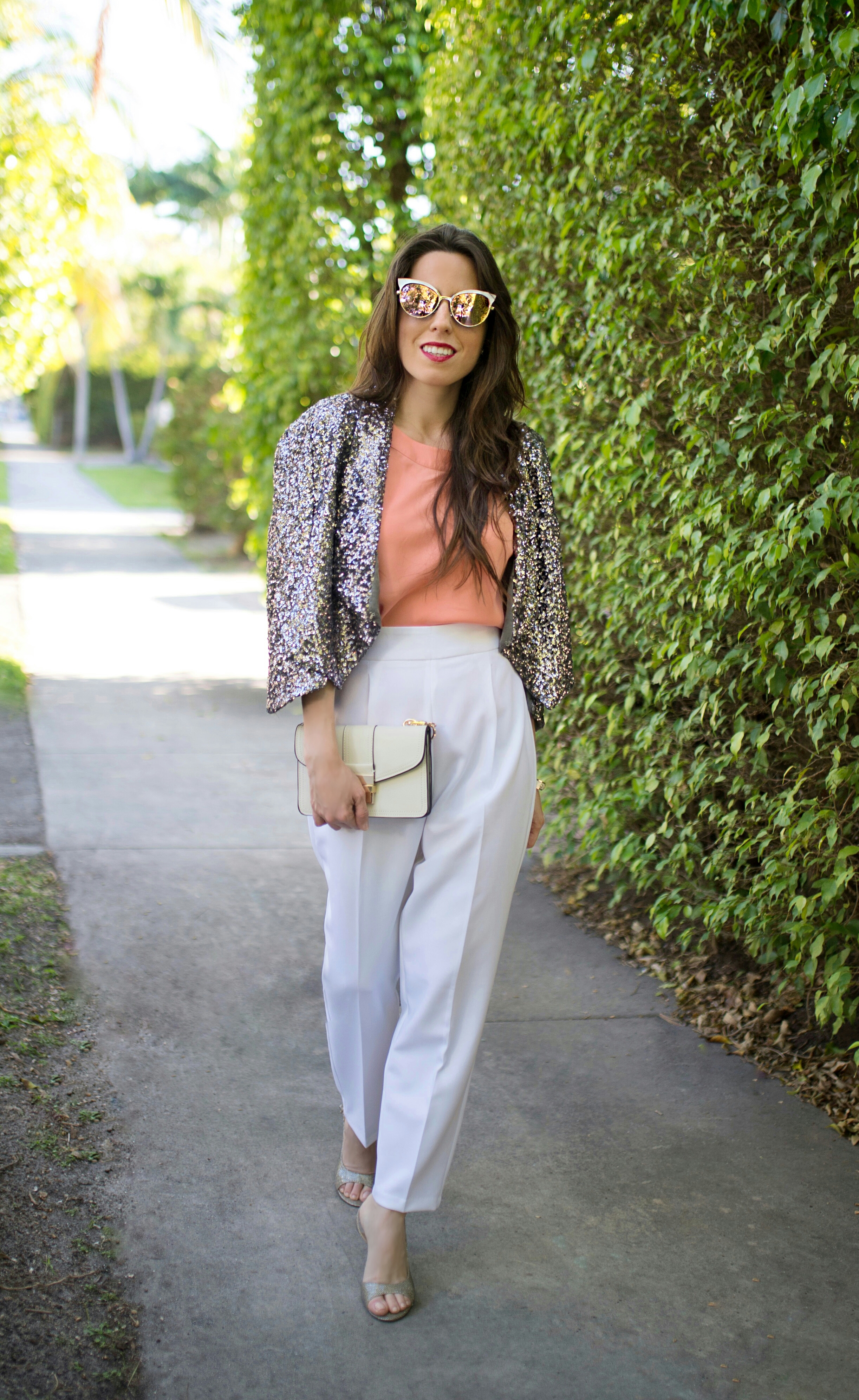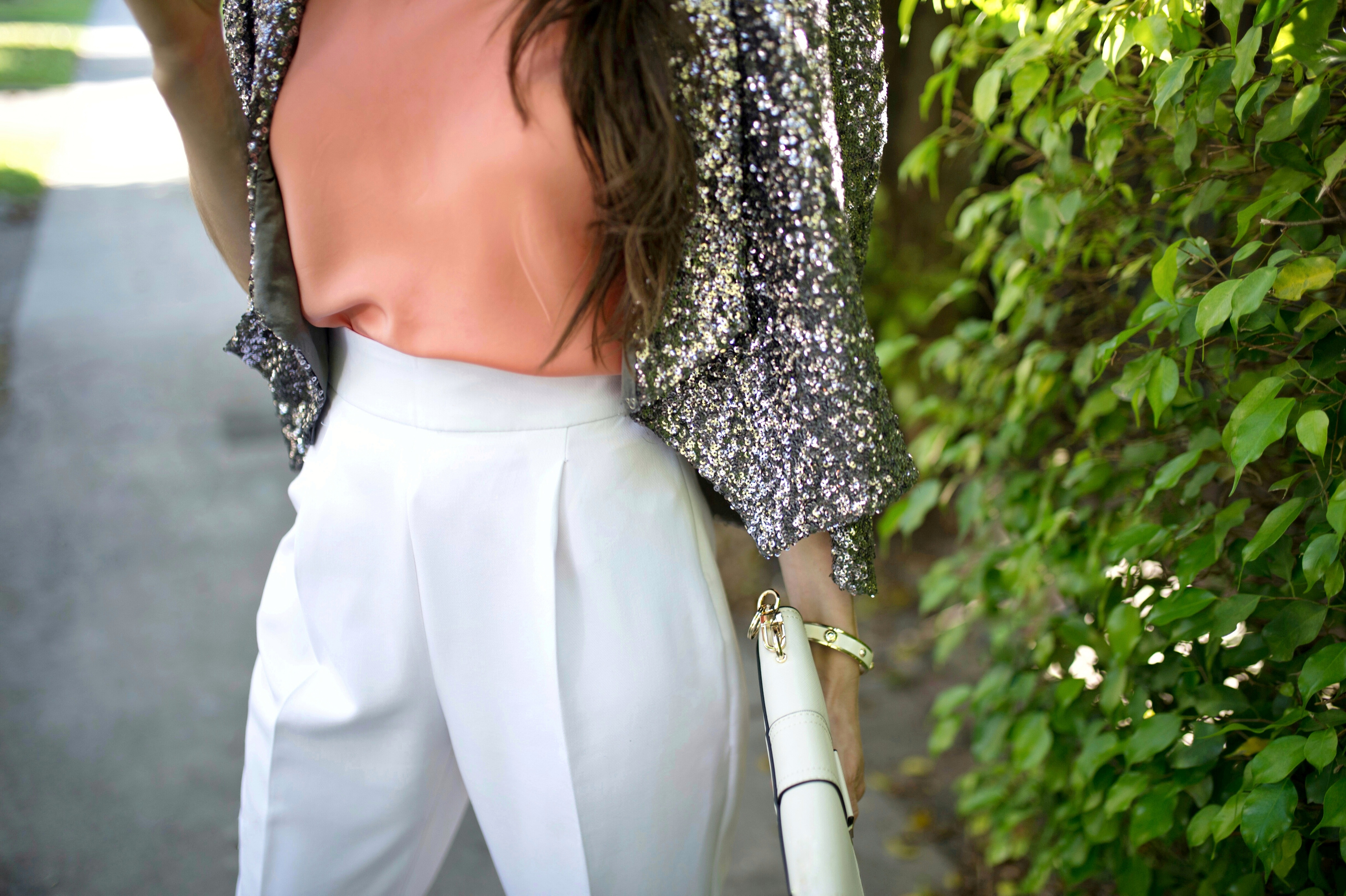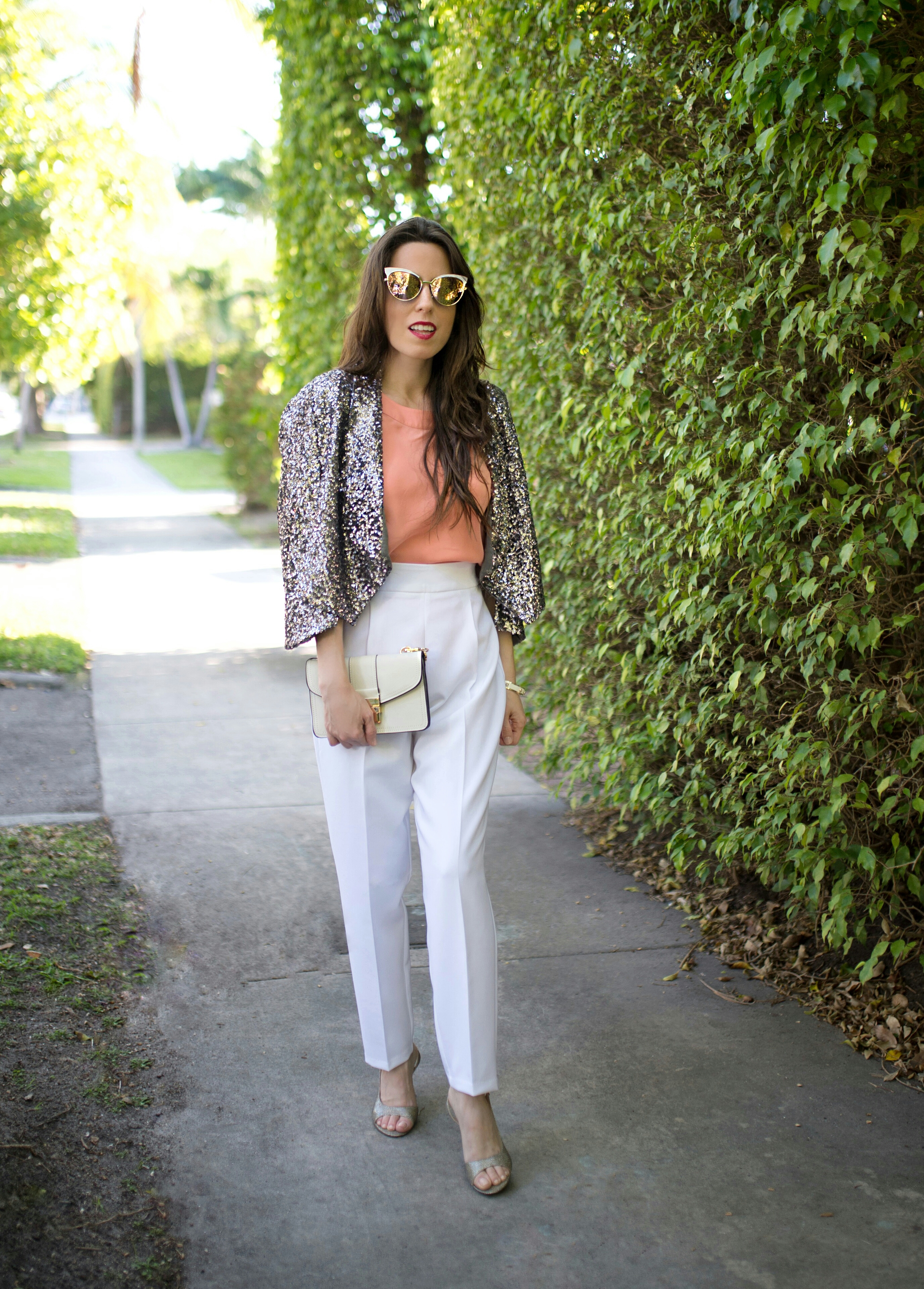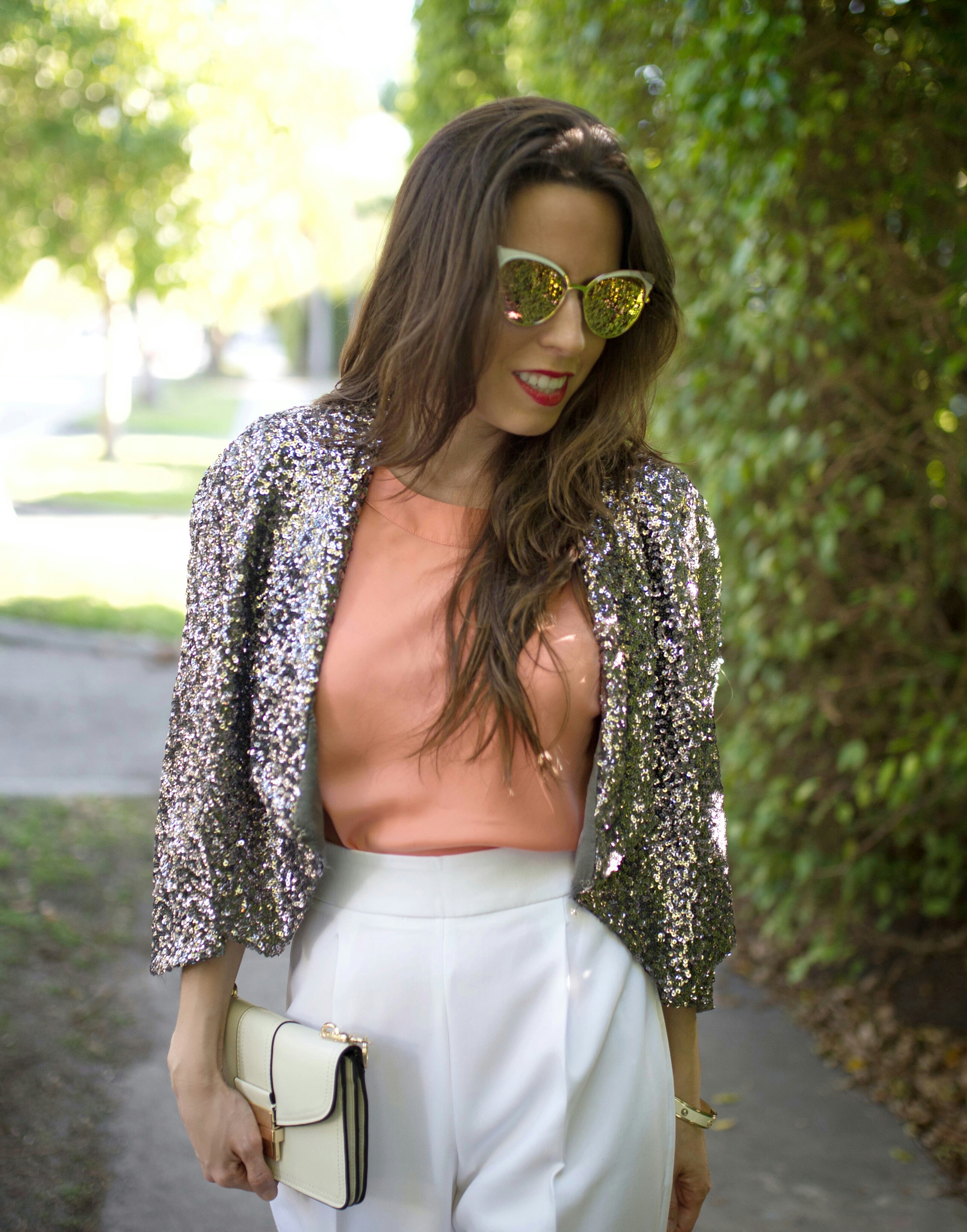 SEQUIN CAPE BLAZER (Forever 21)
HIGH RISE WHITE TRO– USERS (Zara)
BLO– USE (Banana Republic)
MINI CROSS BODY (Zara)
GLITTER SANDALS (Nine West)
VICE LIPSTICK (Urban Decay)
SEQUIN CAPE BLAZER
Today I am sharing a gorgeous sequin cape blazer that immediately caught my eye at the store.  It is a cape that is made for parties, nights out, celebrations, or any outing that you may have during the day where the dress code calls for something casually fancy.  For sure it will take your outfit to a whole new level.  And I must mention it is super affordable and under $ 35.  It is from Forever 21, yet it does not look like it at all.
In order to create contrast and be able to wear it during the daytime, I paired mine with basic white trousers.  The result is a chic dressy look that I love!  Have you noticed my bag?  I've been loving this mini cross-body, and if you follow me on Instagram, you probably noticed this too.  It just goes well with almost everything!
Lots of love from Miami!
Flora
CLICK BELOW TO SEE EACH:
(Visited 188 times, 1 visits today)