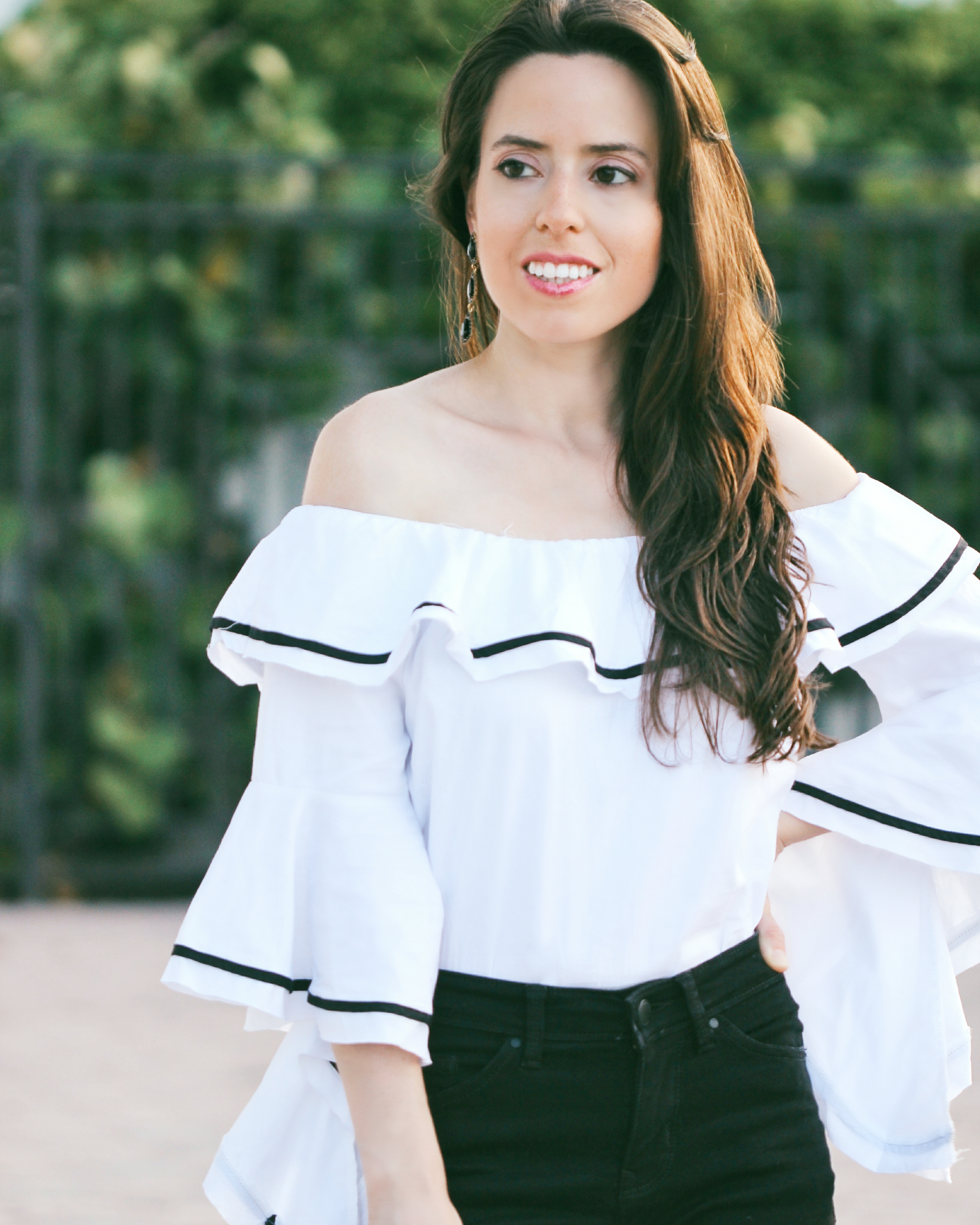 MOST LOVED TREND:
OFF SHOULDER TOPS
The off the shoulder trend is seen in various colors, forms and textures.  And not only in tops, but also in dresses.  A woman's neckline is so beautiful – and this trend is perfect for highlighting our neck and shoulders.  I have bought several this season, and this one has been grabbing the most attention.  It is a casual, white plain top with a black trim.  The sleeves on this top are incredible, and made for standing out!  It's a super fun trend, I love it!
Here are five similar tops from this brand, all under $ 20, in case the one I have sells out!!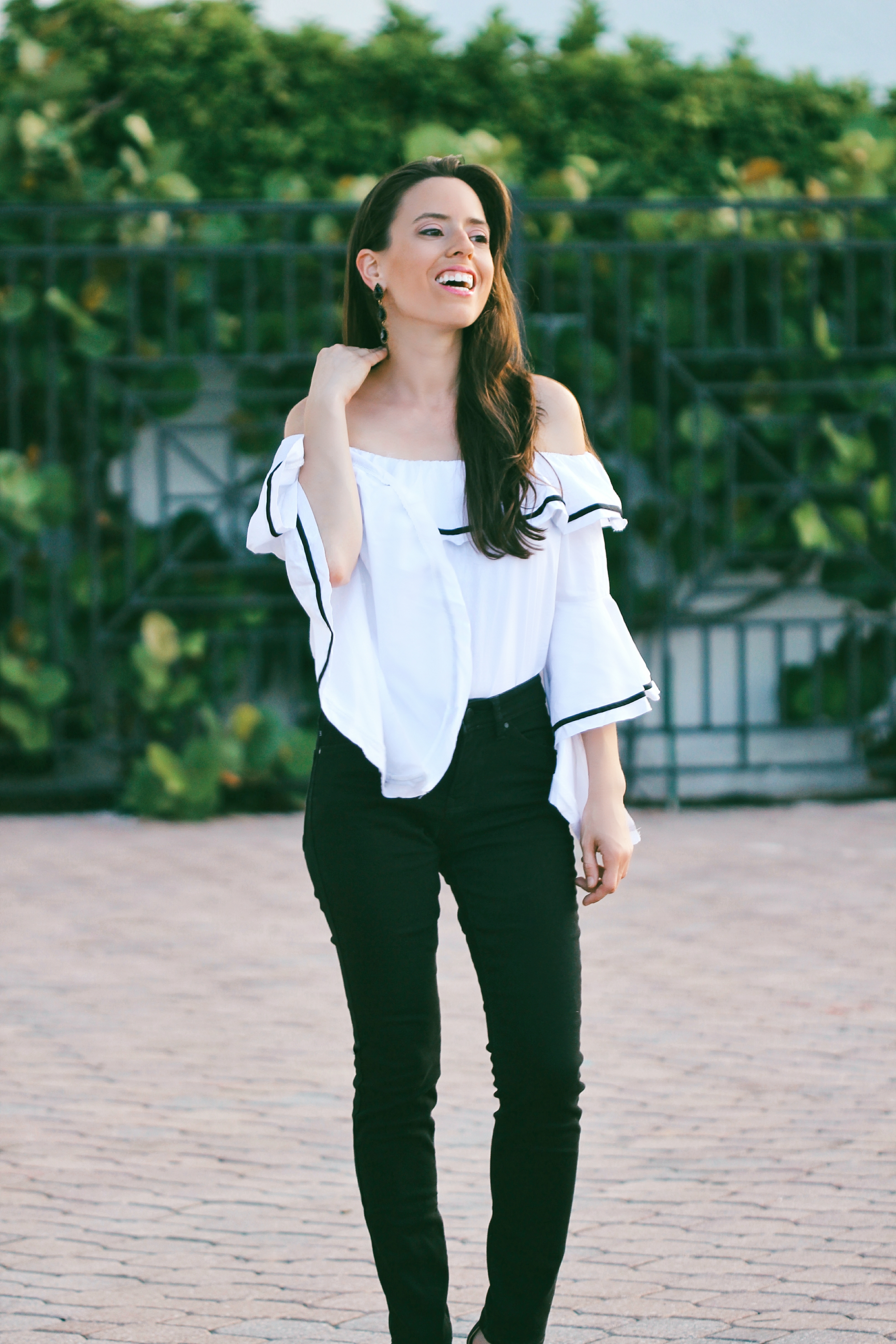 What about you?  Are you wearing off shoulder tops this season?
**PARA LEER ESTE POST EN ESPAÑOL APRETAR EN 'CONTINUE READING.'