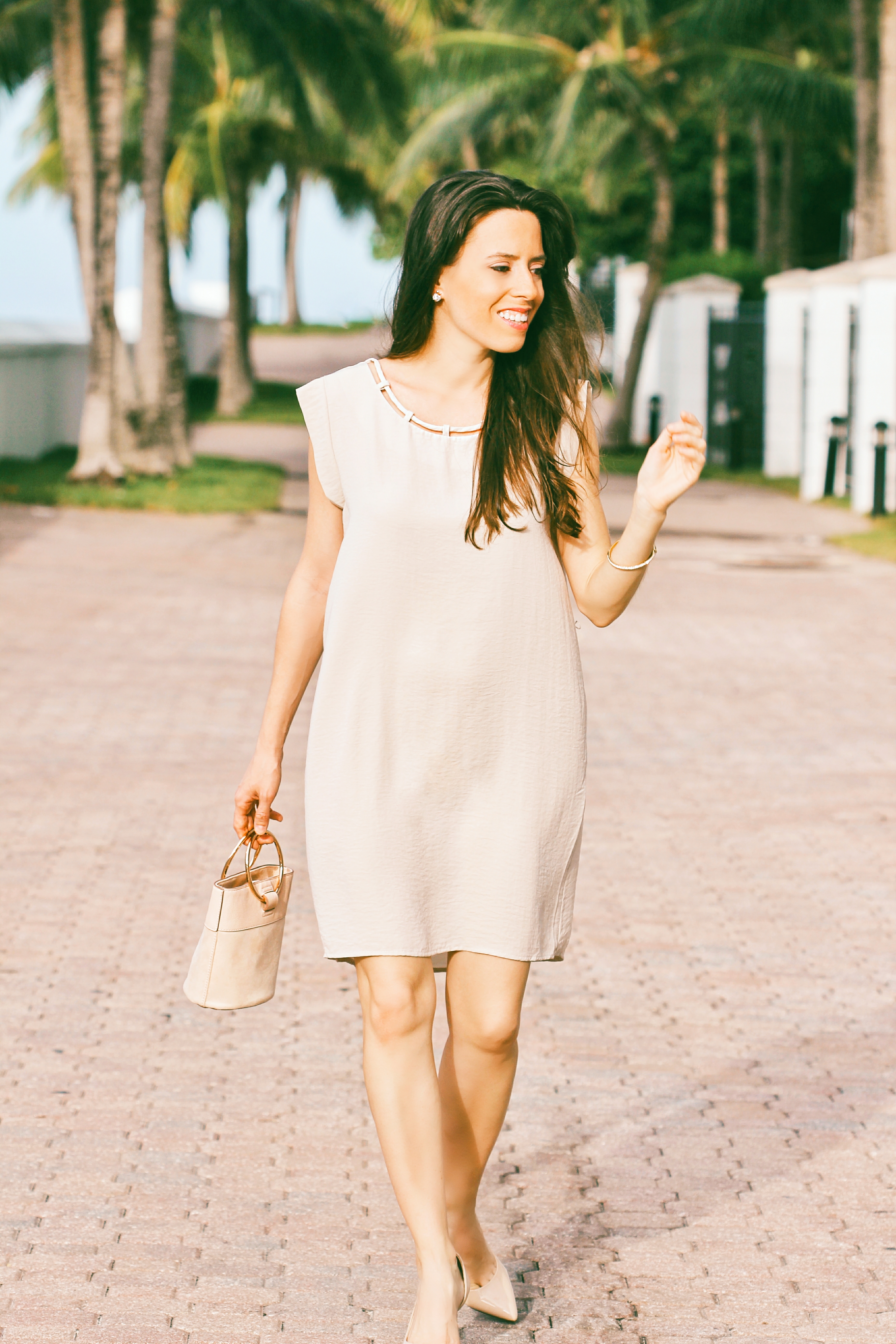 TO ADD A BELT OR NOT TO ADD A BELT
I love belts, countless times they have helped me have a 'waist,' and other times, they have given shape to my shapeless dresses.  But because a belt can also make or break an outfit, it is better to style it properly.  Characteristics such as the width, color, pattern, material, style, and length of the belt need to be considered when styling any casual or dressy ensemble.  And as always, a person's torso length, waist size and height will determine which belt accentuates their specific body shape the best.
YOUR BODY'S PROPORTIONS: Wide belts will shorten a long torso, and look best when added to long dresses.  If you have a short torso, a wide belt will take up the majority of your torso, and shrink the distance between your chest and hips.  So sticking to thinner belts is probably the best option.
SHIFT DRESSES: Whenever I find a shift dress that I love, like the one on today's post, I always try a few thin belts on.  This dress comes with its own belt, and I removed it to add a metallic copper one.  Not only does it add a visual interest to the dress, it gives me the hourglass silhouette.  I know that not adding the belt makes me look a bit shapeless – but I still enjoy the loose look, and wear it often.  It really just depends on the look you want to wear!
MATCHING:  You always have the option of matching your belt to your shoes, but you don't have to.  The bucket bag that I picked out for this look has a gold o-ring that goes well with the belt.  Matching simply makes you look polished and put together.
Let's see both ways below! 😉
PARA VER ESTE POST EN 

ESPAÑOL

, APRETAR EN 'CONTINUE READING' A LA DERECHA…