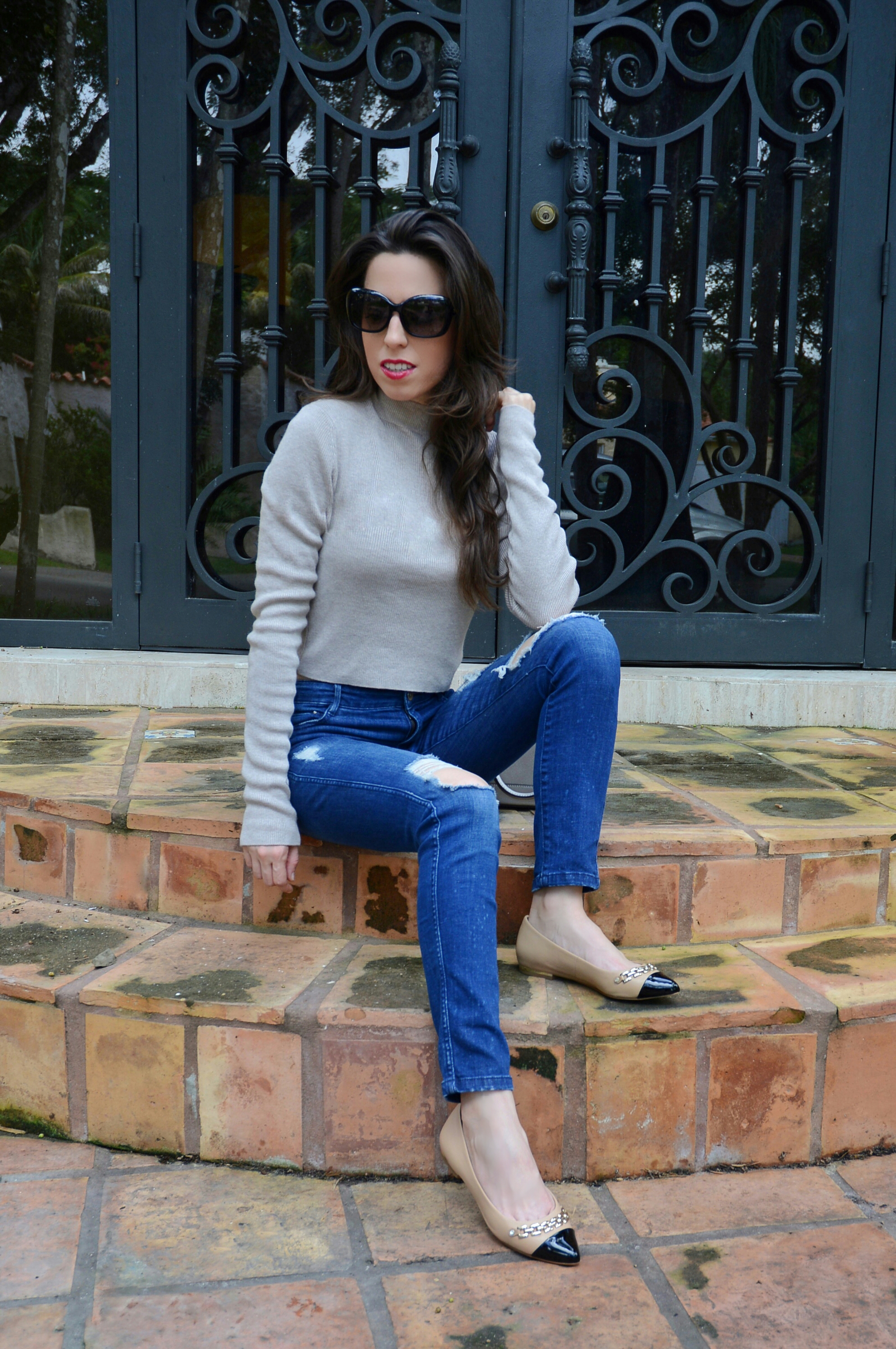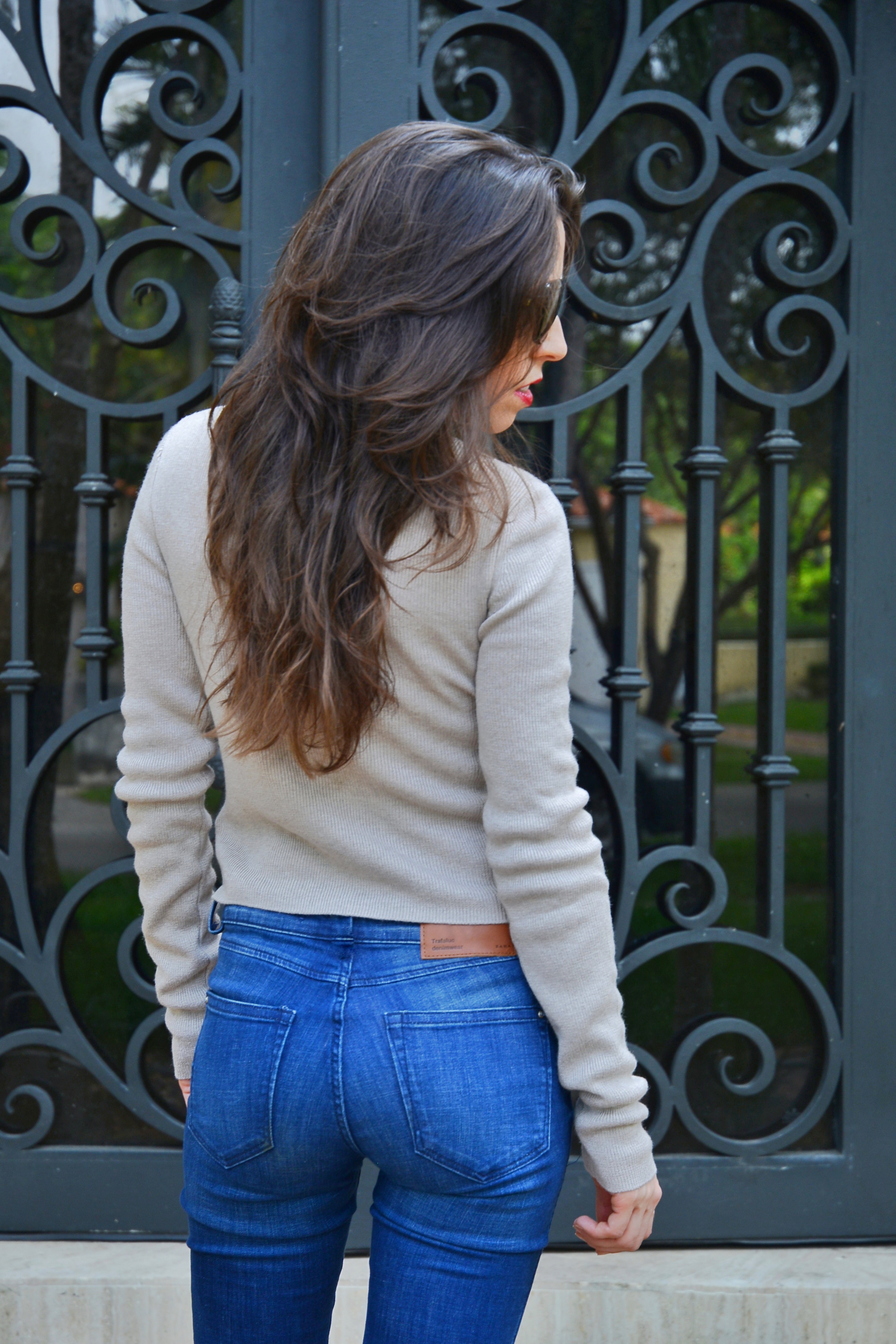 blue jeans: ZARA (style: power stretch | color: dark blue | on sale $29.99)
mock neck sweater: FOREVER 21 (color: oatmeal)
flats: BANANA REPUBLIC
sunglasses: JIMMY CHOO (same brand almost identical)
lipstick: URBAN DECAY (24/7 glide on color: satin finish, berry)
satchel: ANNE KLEIN
ZARA BLUE JEANS
Will you believe me if I told you that I got these jeans without trying them on!!?  I walked into Zara two weeks ago looking for a sweater, then the line was ultra-long (as usual), so I must've grabbed anything and everything within reach just to entertain myself while I waited, haha.  But not these jeans, I only saw them after two people standing in front of them moved, and then these screamed out my name!  By then it was almost my turn, and I was nooot going to do the line over again.
After paying I ran into the fitting rooms (just in case!), and I walked out with them… ON.  I was wearing a mini-skirt, it was night time, and a bit chilly anyway.  Ever since that day, I've worn them every day, almost.   So much so that they could probably walk on their own, haha.
Anyway, with flats plus a knit sweater, you can create a simple yet super trendy and comfortable look!  Simplicity is EVERYTHING.  There is really nothing more chic than effortless cool.  Do you guys shop at Zara?  It is one of my favorite stores, I used to have one closer to me but it changed locations.  And this is when I miss living in Barcelona … there's a Zara in every single corner!  What about you?  Do you wear destroyed denim?
Wishing you all a happy & awesome last week of 2016!
xx, Flora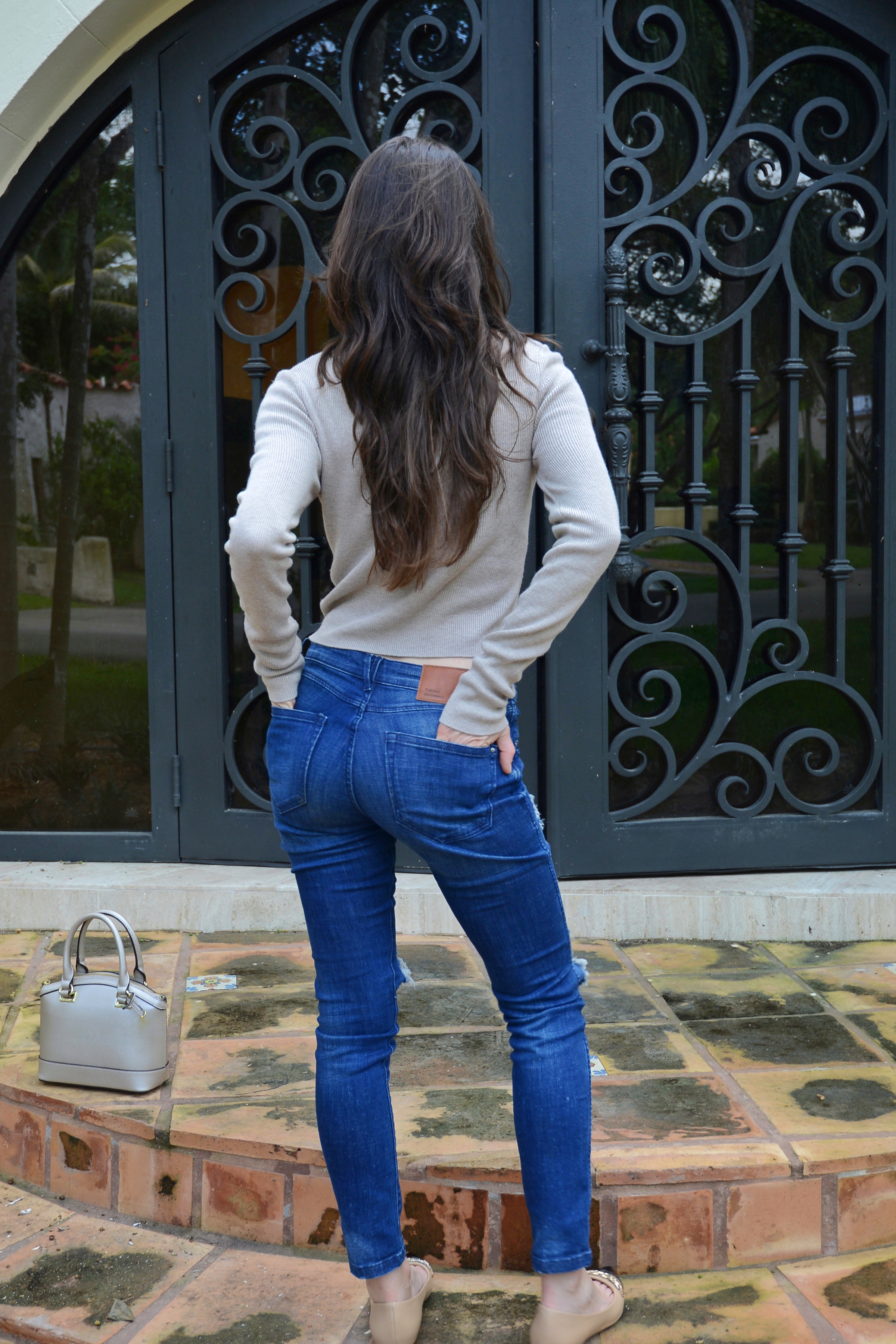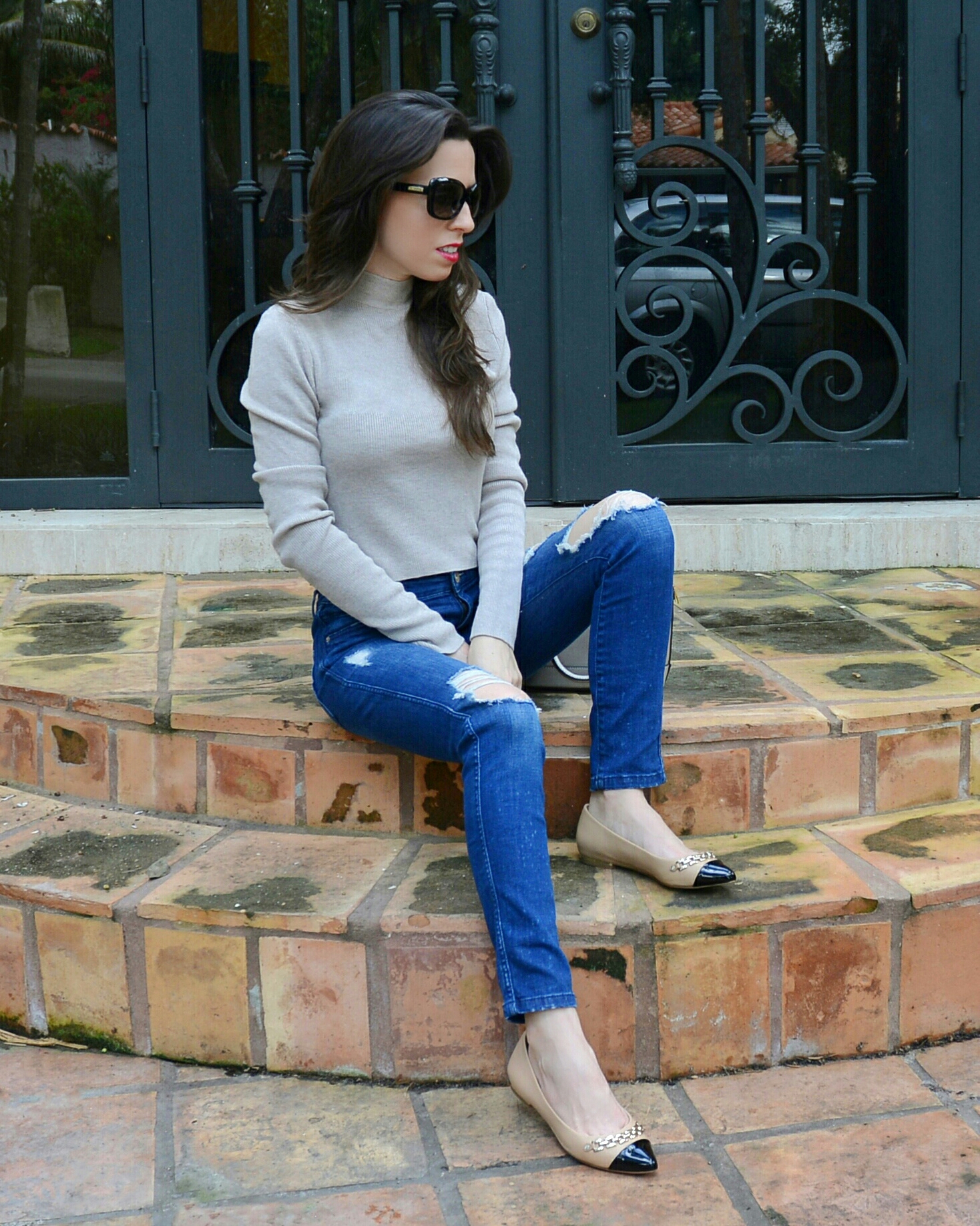 (Visited 169 times, 1 visits today)