Skin Care with La Foret Cosmetics
Hi loves!  Today I am sharing a new skin care product that I got to try last week: La Forêt Daytime Intensive Skin Revitalizer.  I always welcome skin care products, especially face or hand moisturizers.  The two reasons for that are that I have very dry hands, and because I like to moisturize my face once daily.   A friend of mine was in town for a couple of days, and brought me a product from one of the cosmetics companies that he works for.   So happy!
This moisturizer was created for delicate skin (perfect!), and it serves as an intensive therapy to repair your dry skin.  I have been using it on my face & neck area, and I love that it feels very smooth, light and velvety.  Although the SPF is not high (it is 8 and the typical is 15), it's better than products that have none.  I try to always protect my skin from the sun.  You can check out more of their products at www.LaForetCosmetics.com.  
[La Forêt products are made in France]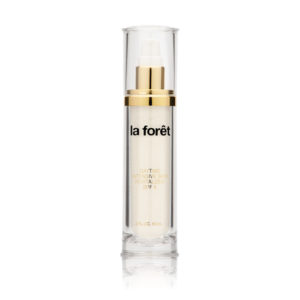 (Visited 249 times, 1 visits today)