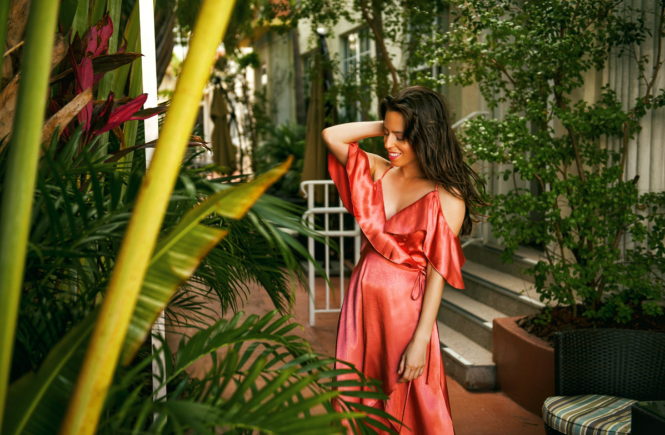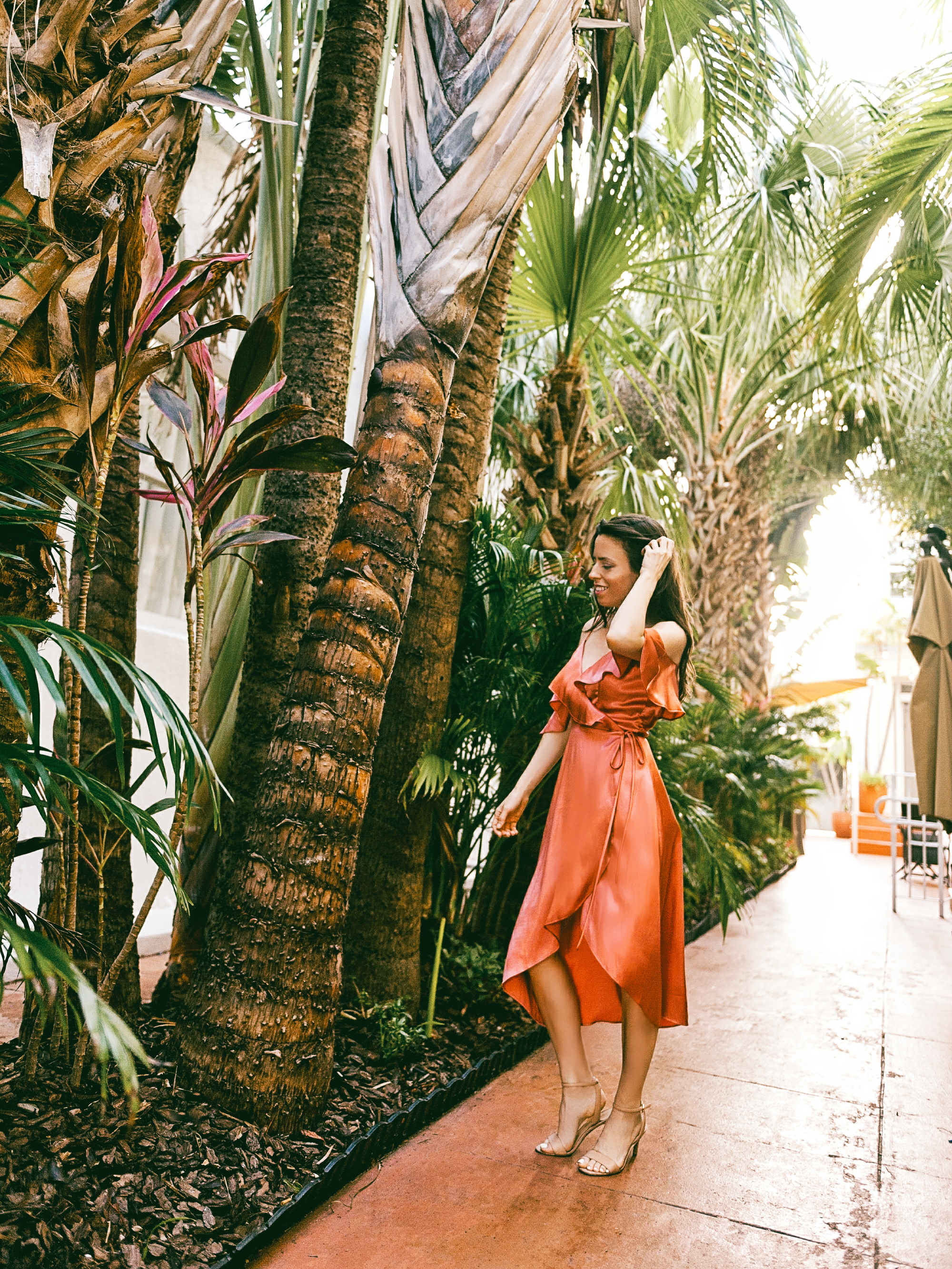 Para leer este post en español, apretar en 'continue reading' a la derecha.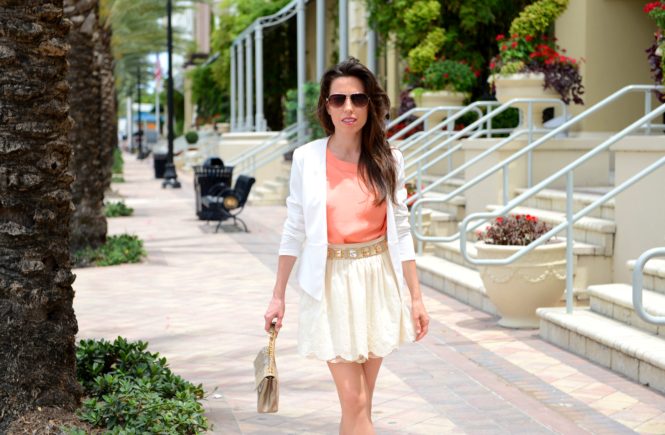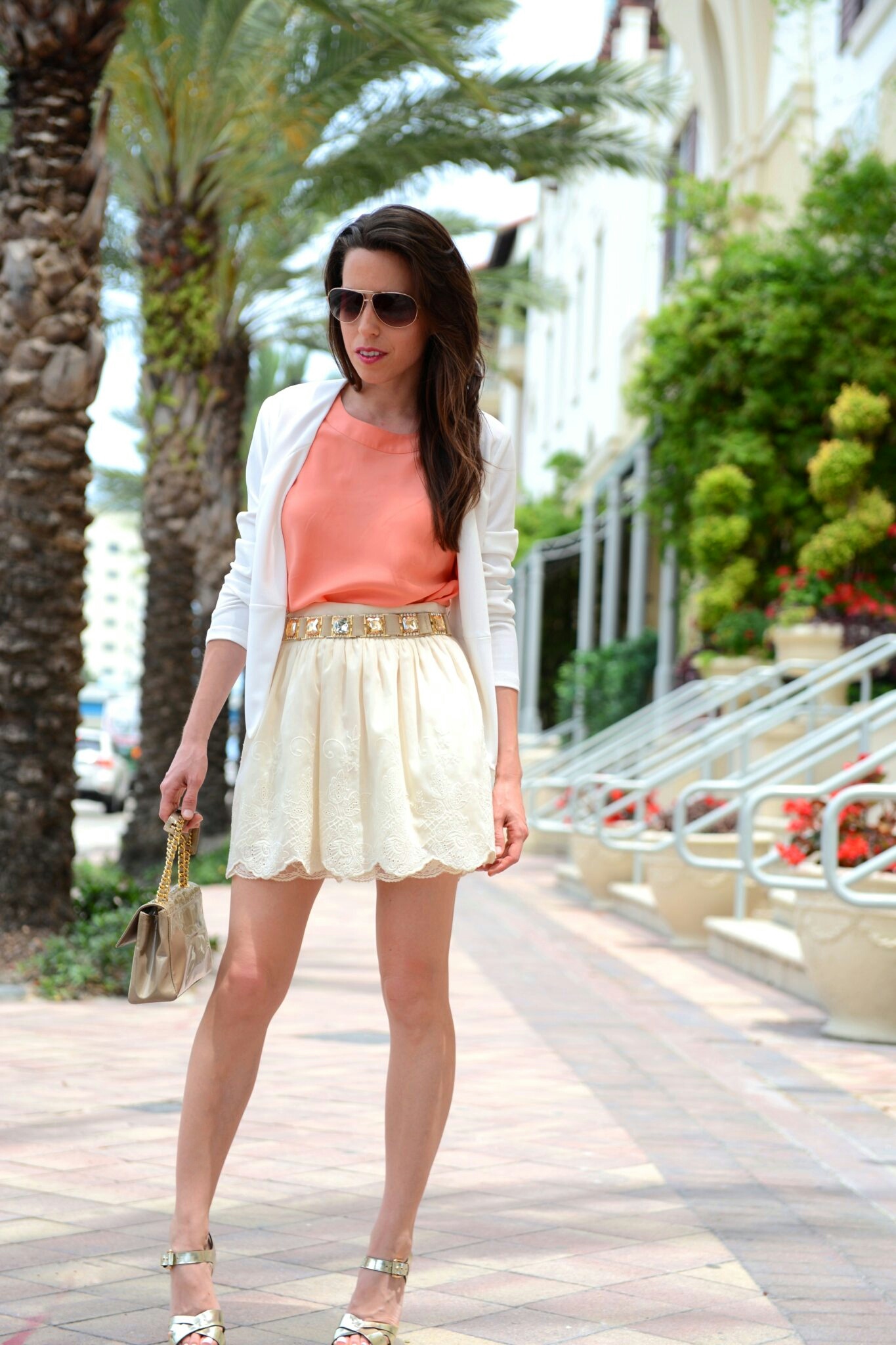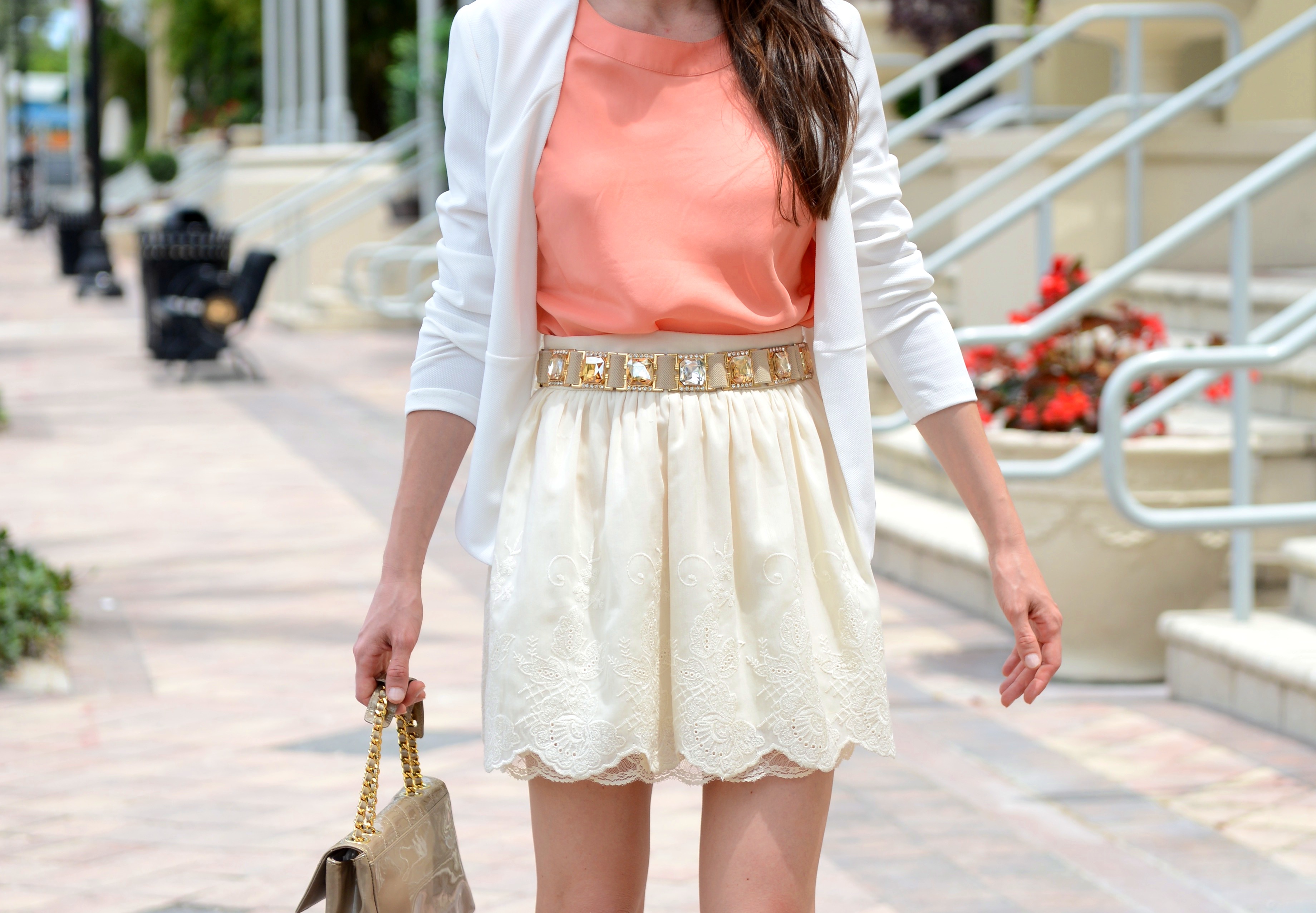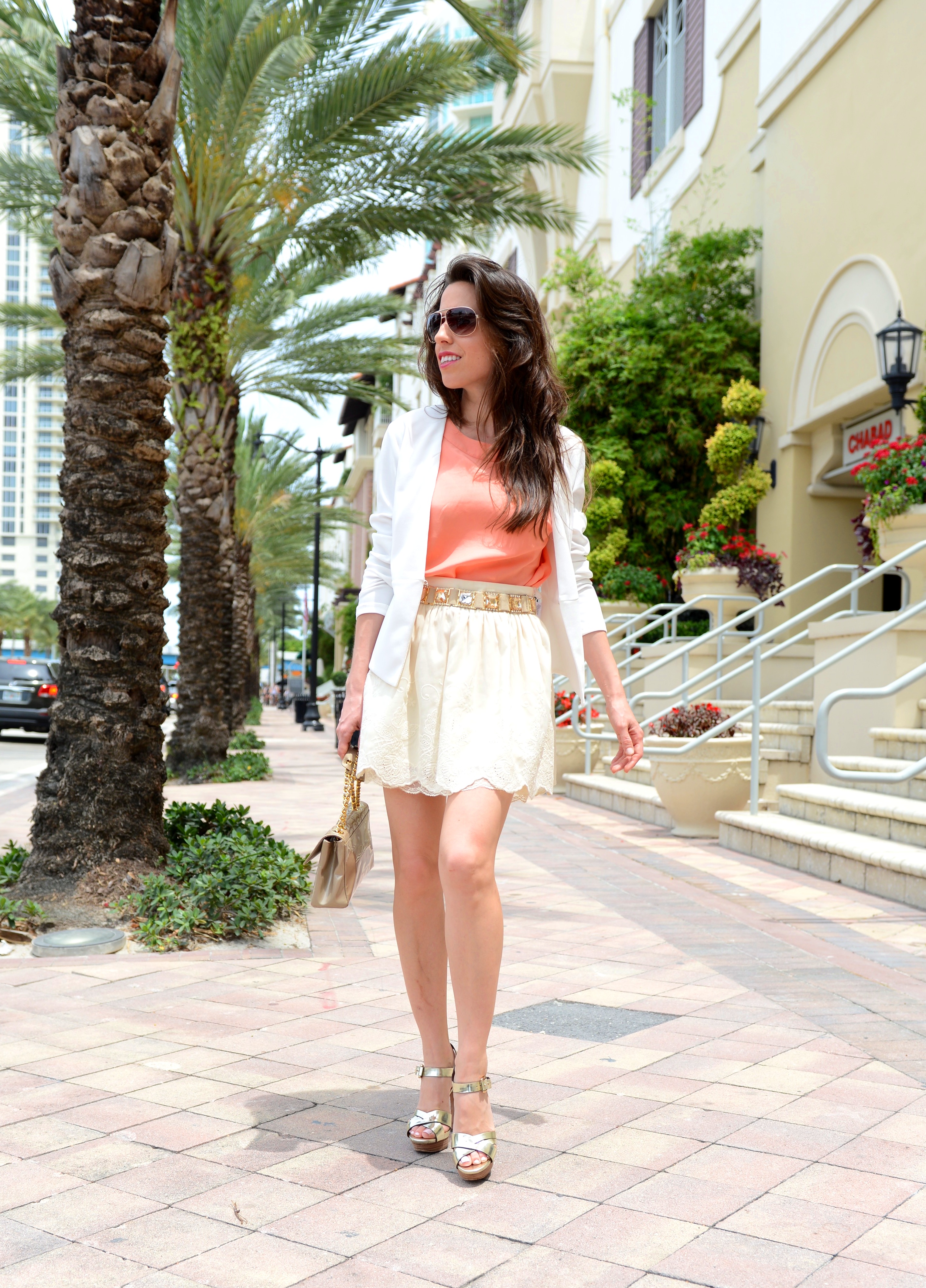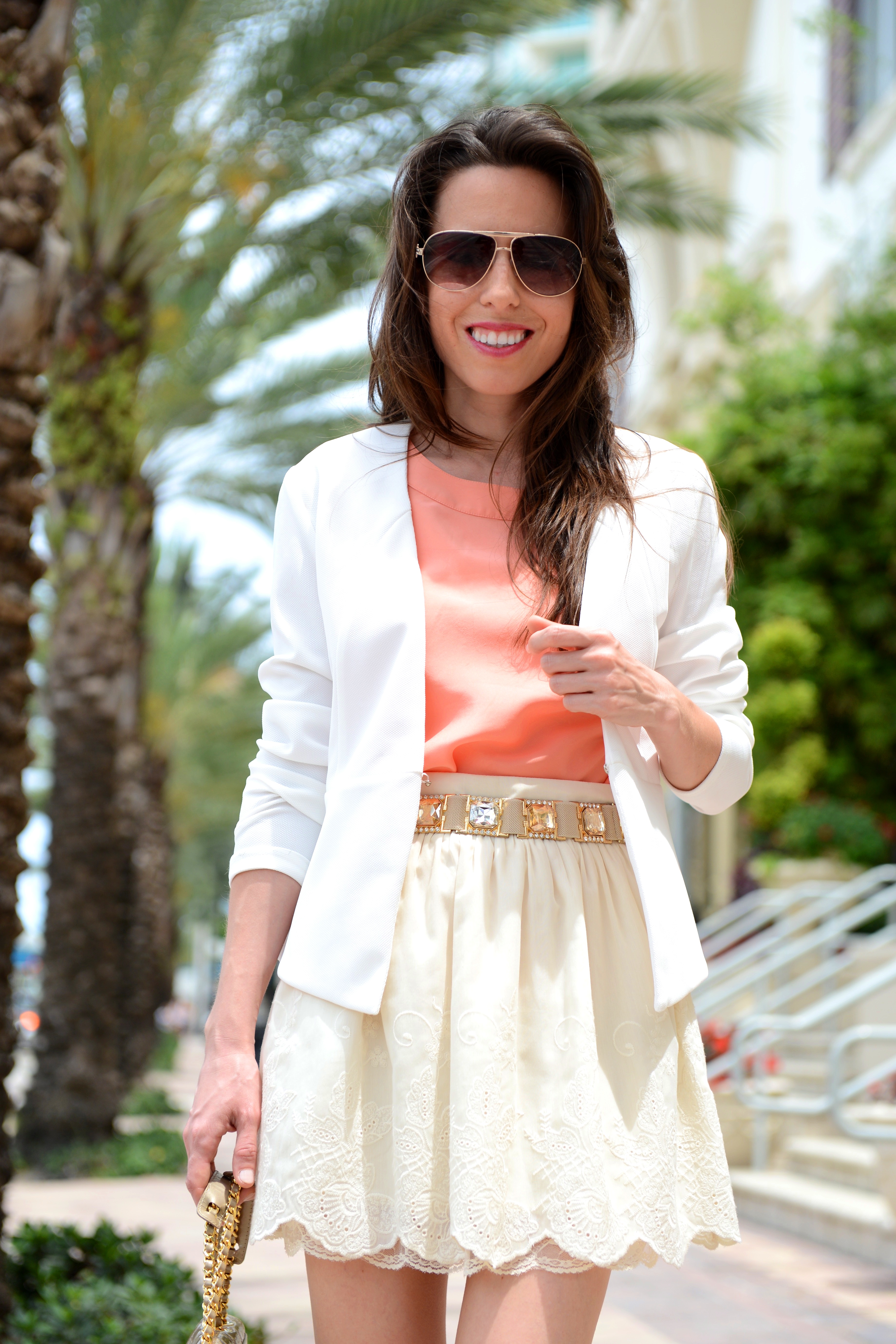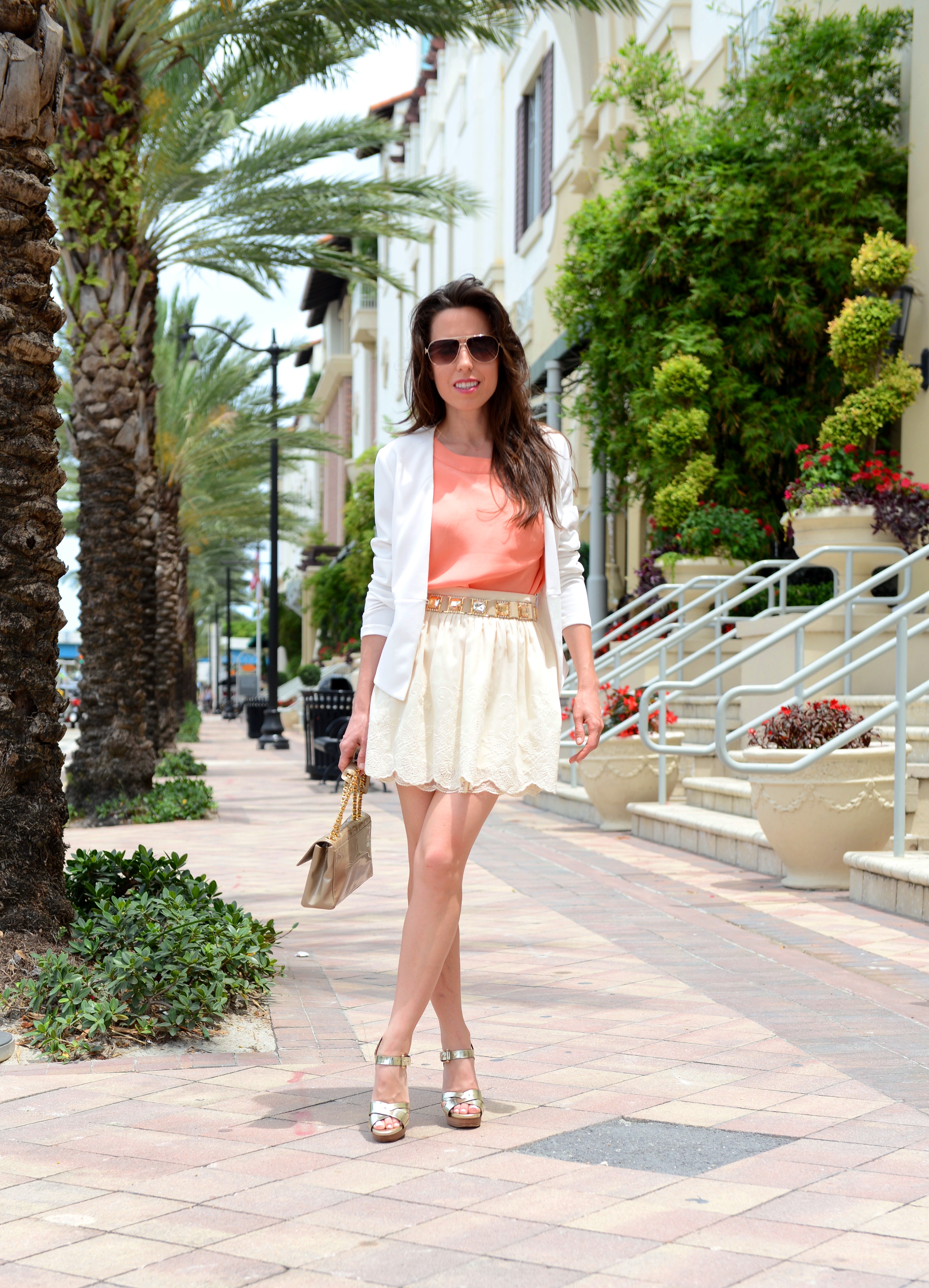 Top: Banana Republic // Skirt: Charlotte Russe, so identical, or a textured skater skirt($10!) // Jacket: Steps NY // Belt: Bebe, similar // Shoes: Coach // Purse: Stuart Weitzman // Sunglasses: BCBG, similar // Lipstick: Urban Decay 
Happy Saturday!  This post was supposed to go up yesterday, but because of the shorter work week, I worked longer hours Tuesday – Friday & did not even make it to the gym!  I missed my favorite zumba & boot-camp class! (That will get fixed this week).  The entire month of May has been quite busy, my cousins and a few friends flew in from out of town.  This is one of the outfits that I wore.  To create the look I paired a skirt & a top that I've had for a while.  I usually wear the skirt with a sheer white sleeveless blouse (for a very delicate look), but I got bored with that so I was trying to brighten the skirt up.  Why didn't I think of this combination before is what I want to know!?!  White + Coral + Ivory look fantastic together.  To match the soft tone of the outfit I finished the look with nude/gold accesories…  What's not to love about these neutral skirts?  Scroll through to see the 16 skirts below, all of them are great options for the summer!!