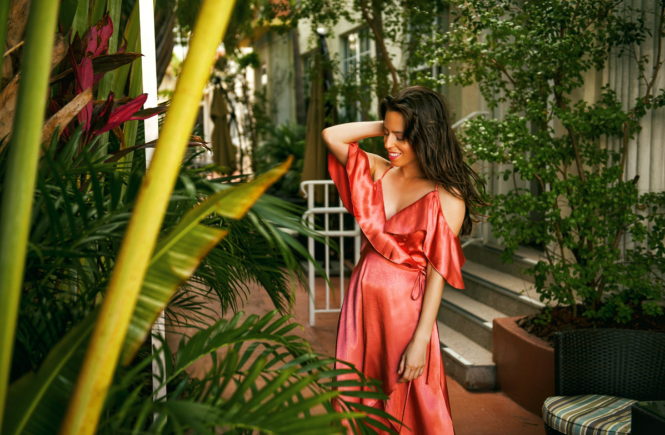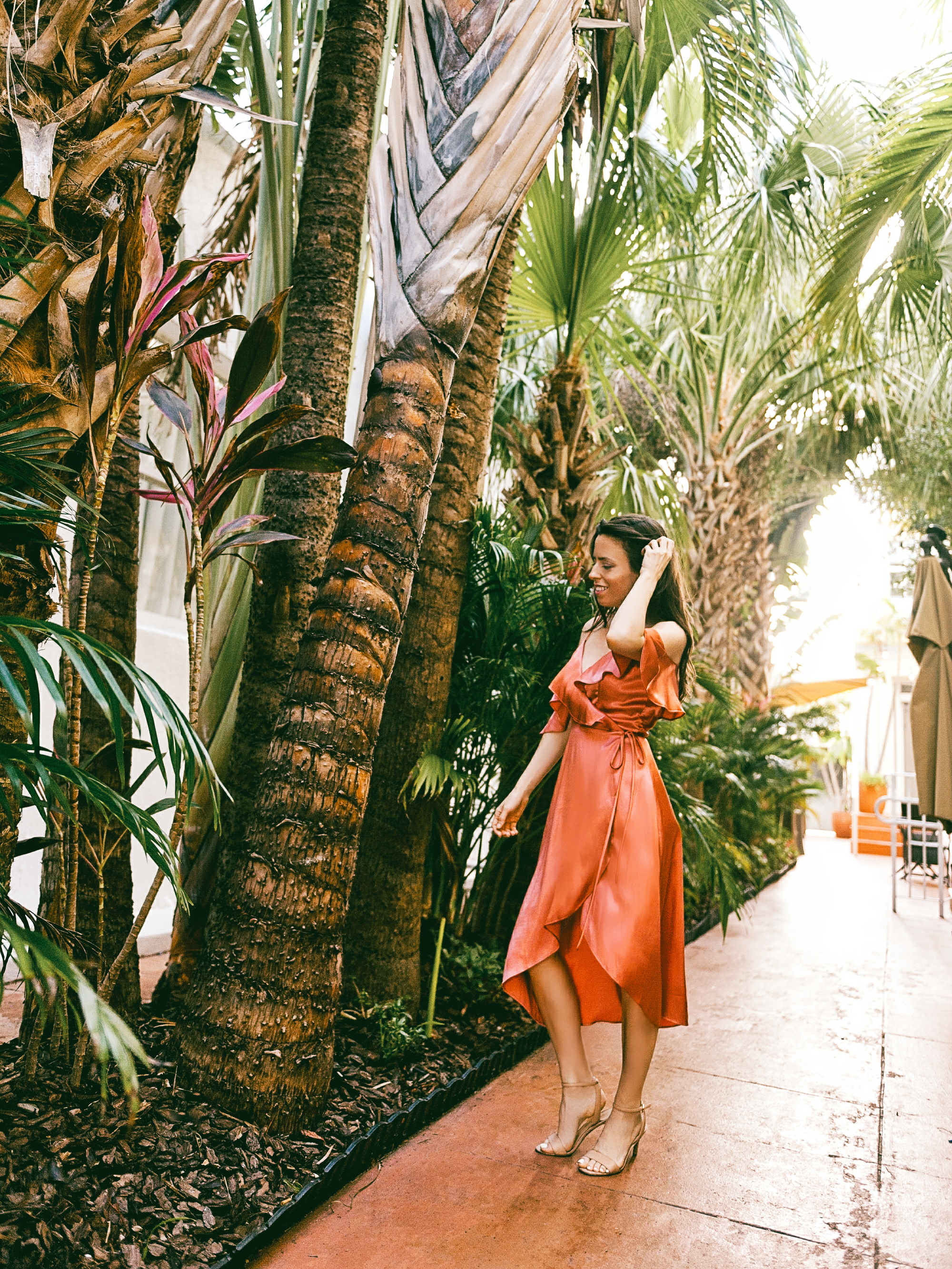 Para leer este post en español, apretar en 'continue reading' a la derecha.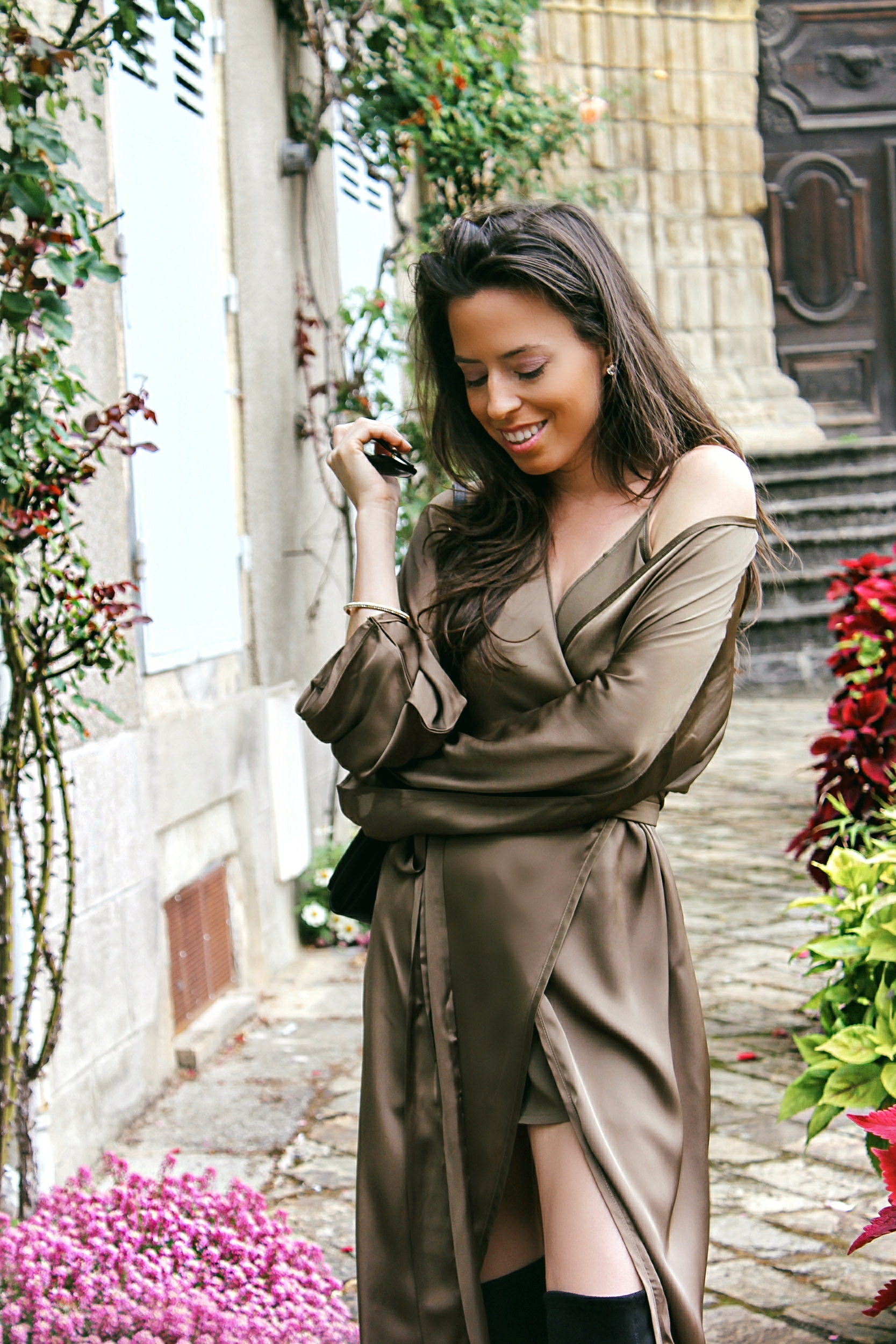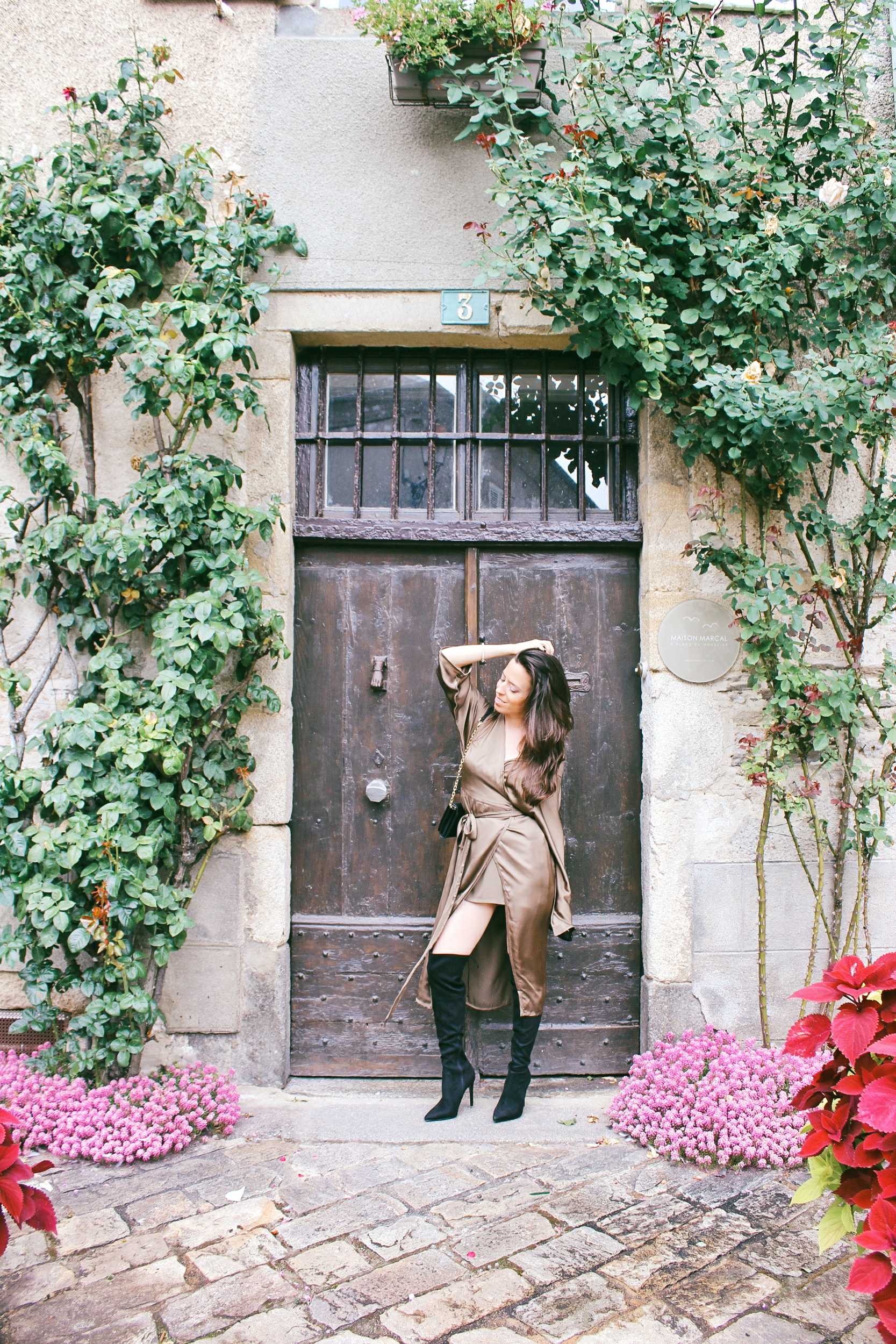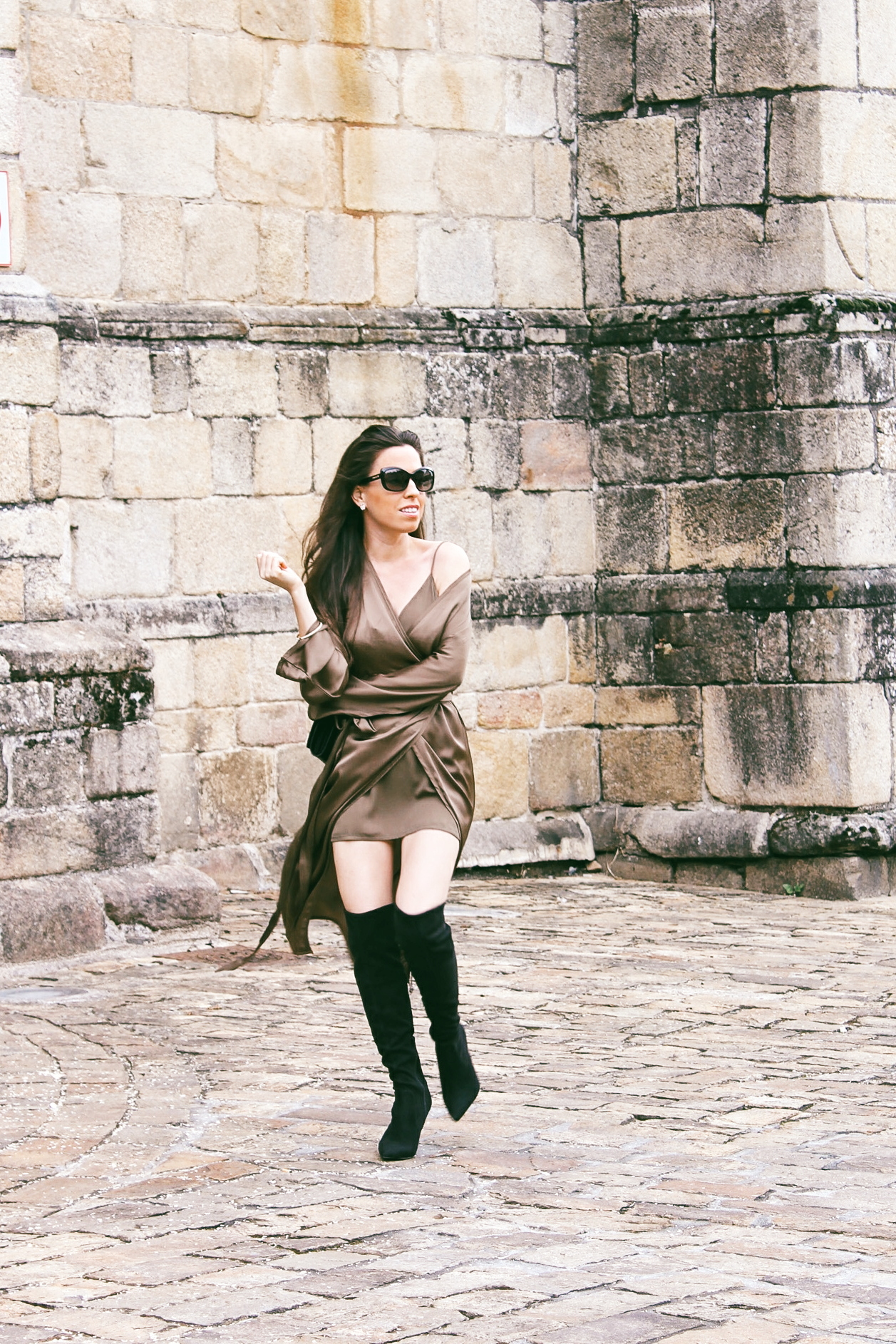 FRANCE
A FALL LOOK WITH NAKDFASHION
Hey babes!!  Here is a fall inspired look, a Kimono Wrapped Dress and OTK boots!  I have been doing a collaboration with NakdFashion and I shared with you my favorites on Instagram.  This dress is comfortable, sexy, and it comes in five colors, but olive brown is the color I loved it the most in.  I wore it in France, while spending a few days in the little town of Saint Yrieix La Perche.  It is located in the Aquitaine region in west central France, and we stayed there for the weekend, after a week in Paris, and prior to going to the chateau where my sister's wedding was held at.  Love to have found a wrap dress that comes with a detachable v-neck petticoat with adjustable straps to wear underneath.  It makes a difference!  Because it got a little chilly at night, these boots were perfect for it.  You can also style the kimono over skinny jeans.  Hope you love the look 🙂  See it in every color and length below or in the boutique section of my blog.  Lots of love <3
FRANCIA
UN LOOK DE OTOÑO CON NAKDFASHION
Hola chicas!!  ¡Aquí les comparto un conjunto inspirado en la temporada que se viene, un Kimono que se ata a la cintura y botas sobre la rodilla!  He estado haciendo una colaboración junto con la marca NakdFashion y he compartido con ustedes mis prendas favoritas en Instagram.  Este vestido es ultra cómodo, sexy, y viene en cinco colores, pero el color verde olivo es el que más me gustaba.  Lo llevé conmigo a Francia, y me lo puse mientras pasé unos días en la pequeña ciudad de Saint Yrieix La Perche.  Está situada en la región de Aquitania en el centro-oeste de Francia, y nos alojamos allí para pasar el fin de semana, después de una semana en París, y antes de ir al castillo donde se celebró la boda de mi hermana.  Estoy feliz de haber encontrado un vestido que viene con una enagua desmontable y con las tiras ajustables para llevarlo por debajo.  ¡Esto hace una gran diferencia!  Debido a que estaba un poco frío por la noche, estas botas altas resultaron perfectas.  Si gustan, usen el kimono sobre pantalones de jeans ajustados.  Espero que les guste el look 🙂  Pueden verlo en todos los colores y largos abajo o en la sección de la boutique de mi blog.  Un abrazo <3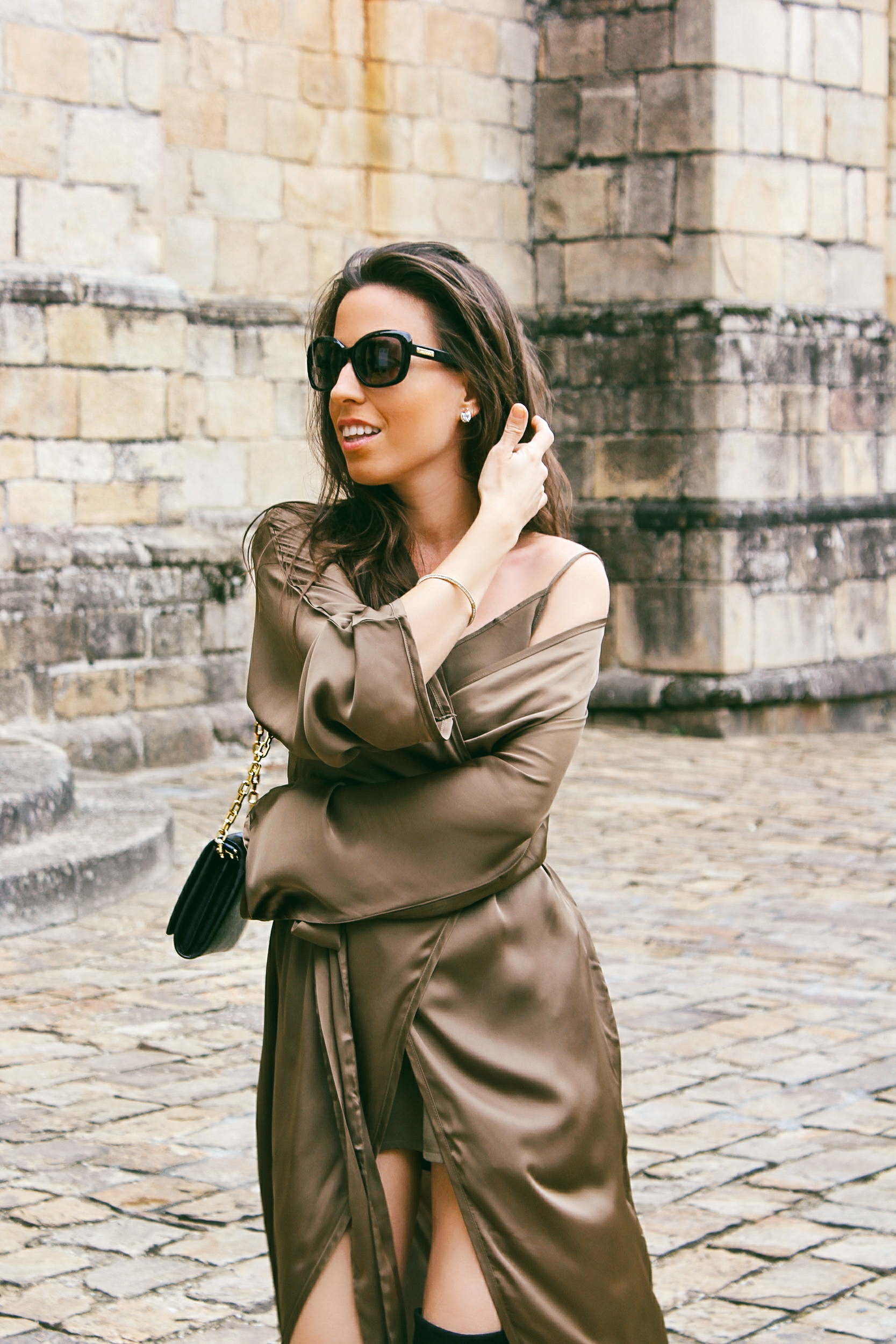 OUTFIT DETAILS:
Nakdfashion Kimono Wrap Dress | olive brown| navy | red | stone blue | pink terracotta
Over The Knee Boots (old) | option 1 | option 2 | option 3
LET'S SHOP KIMONOS BELOW!