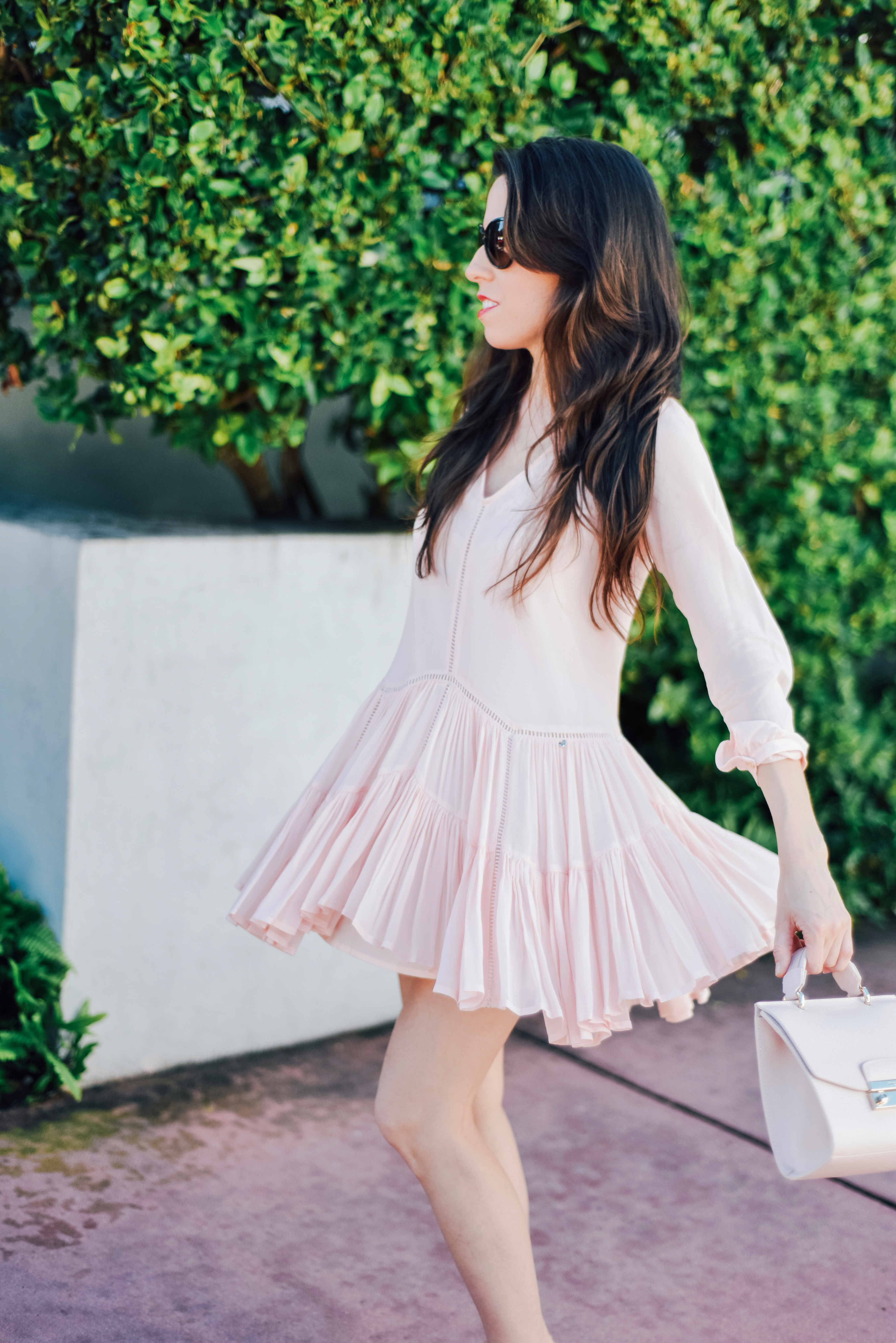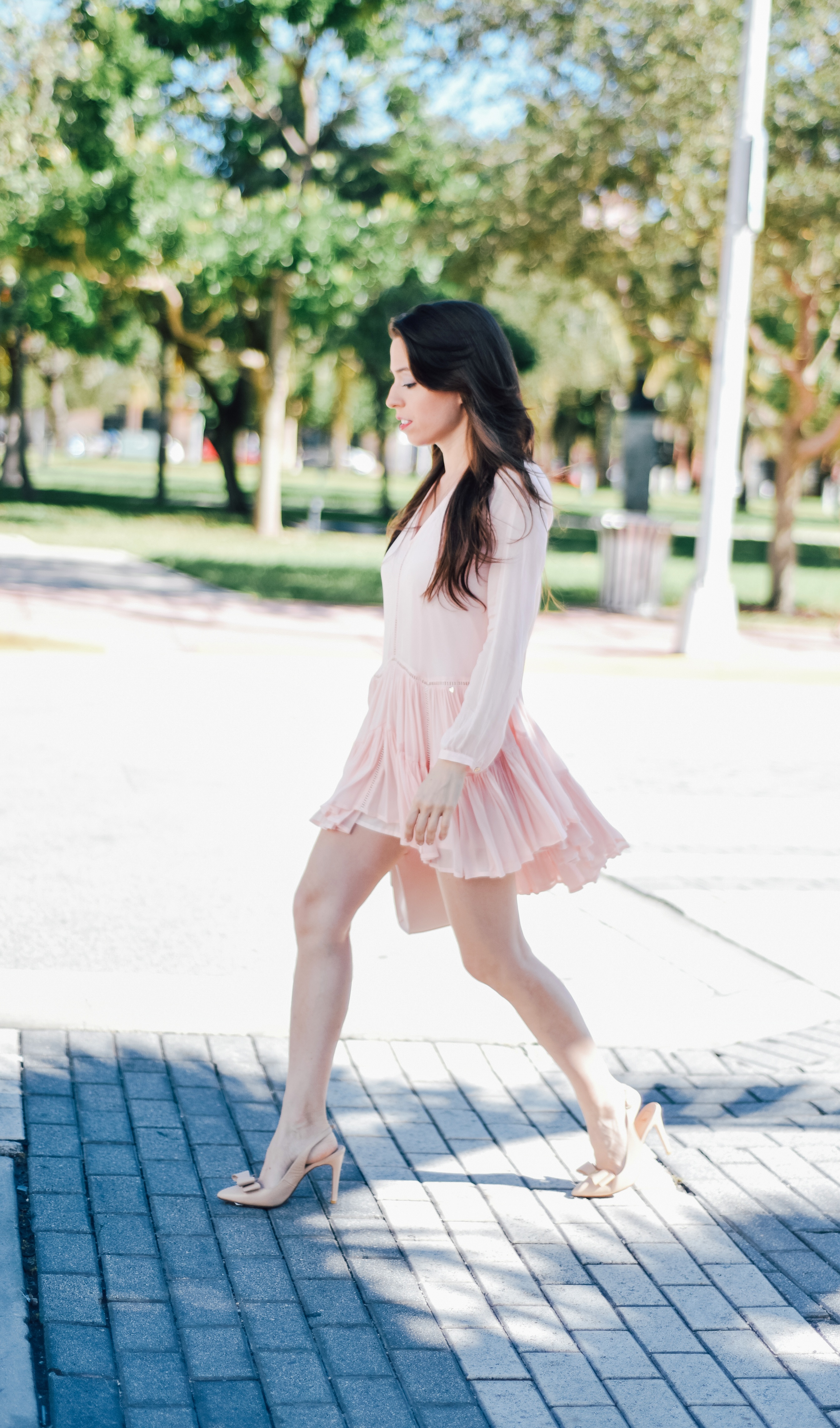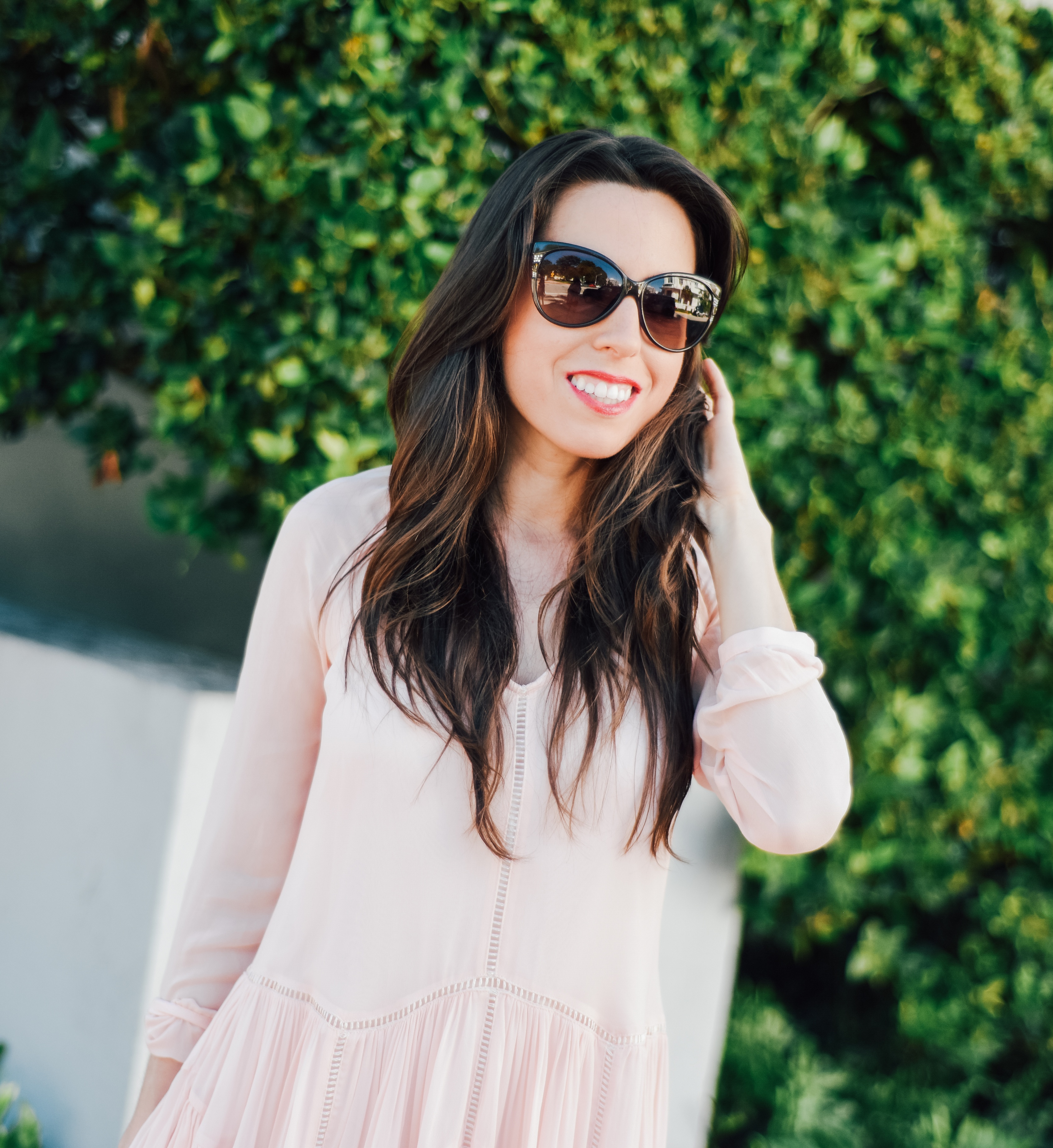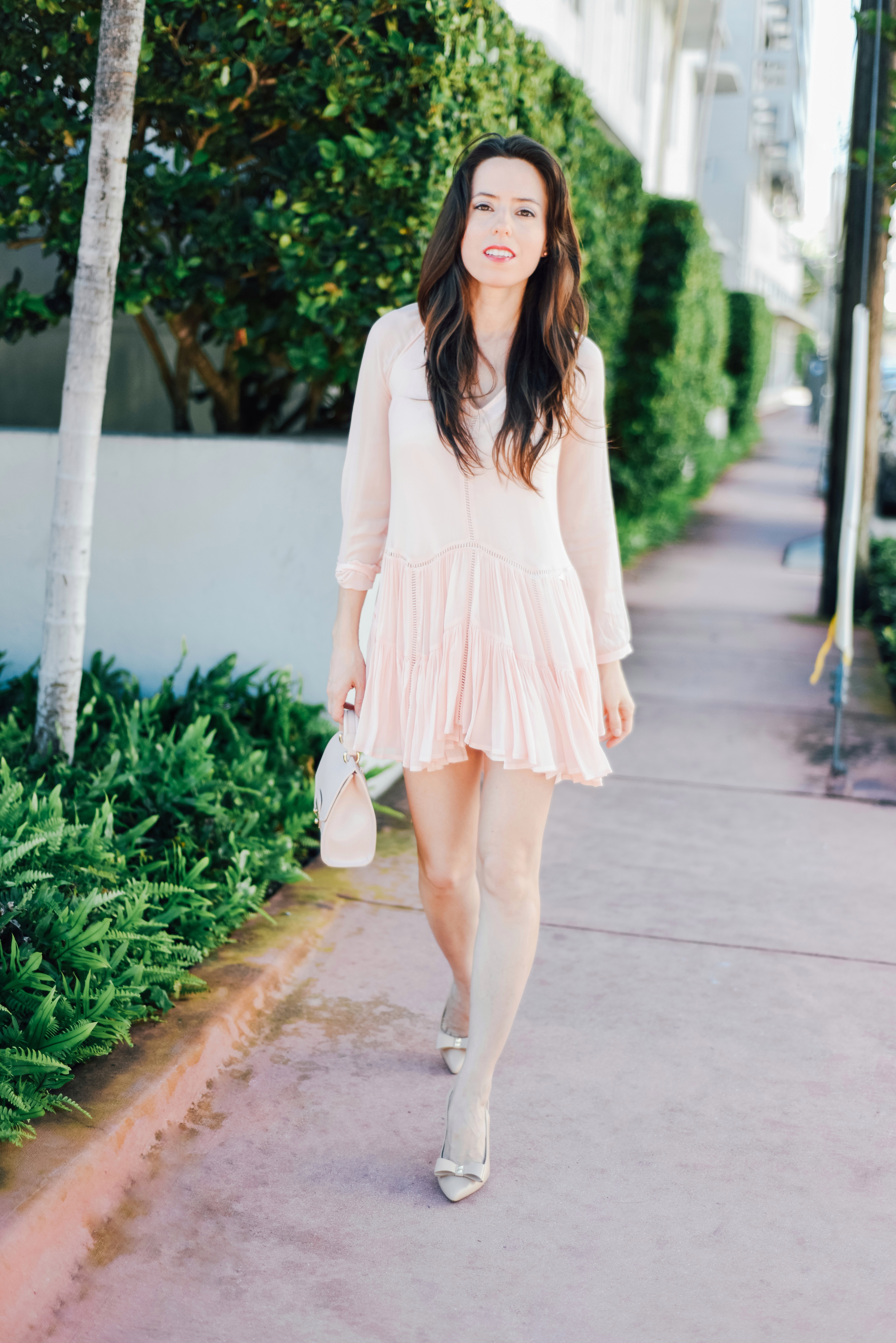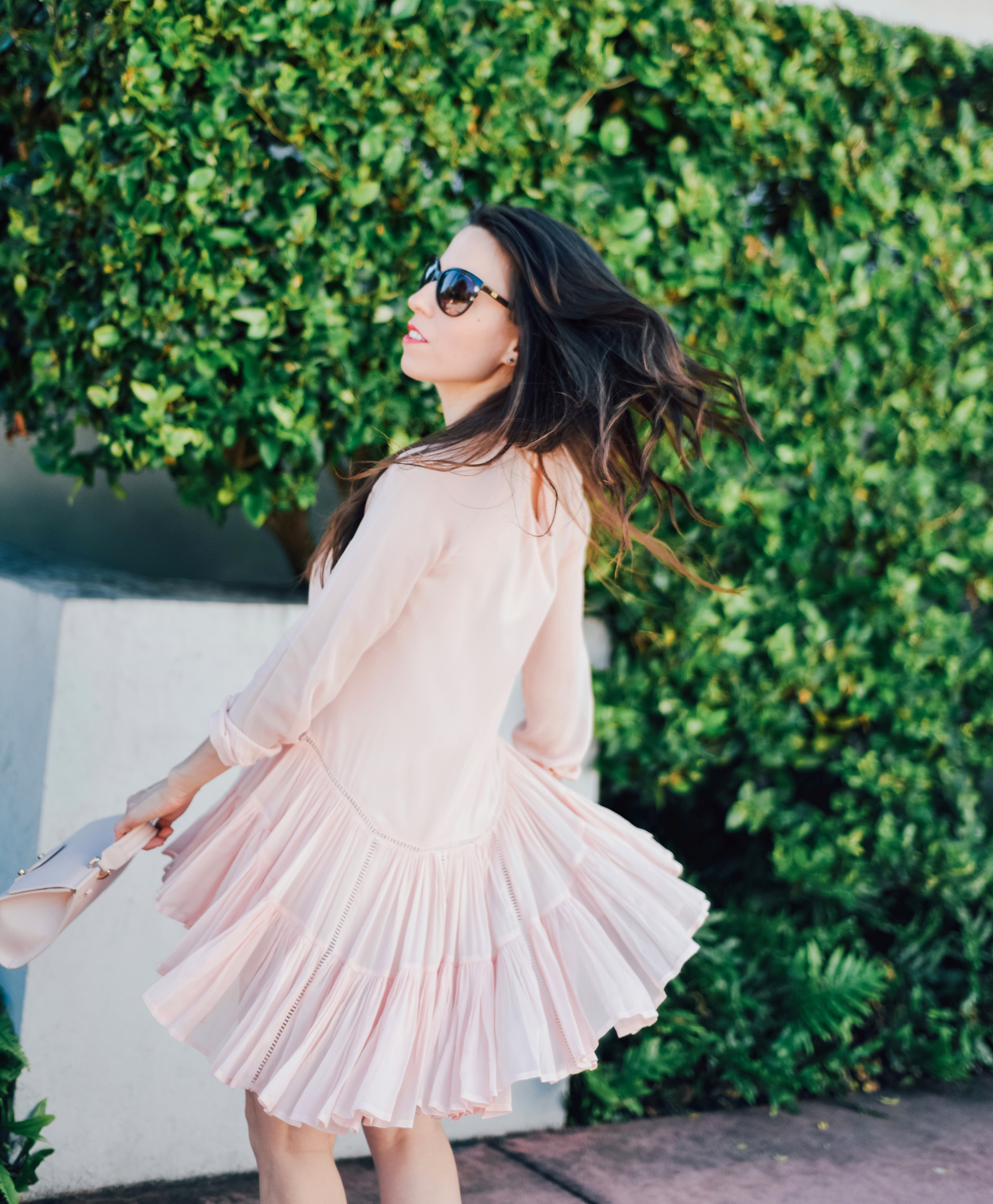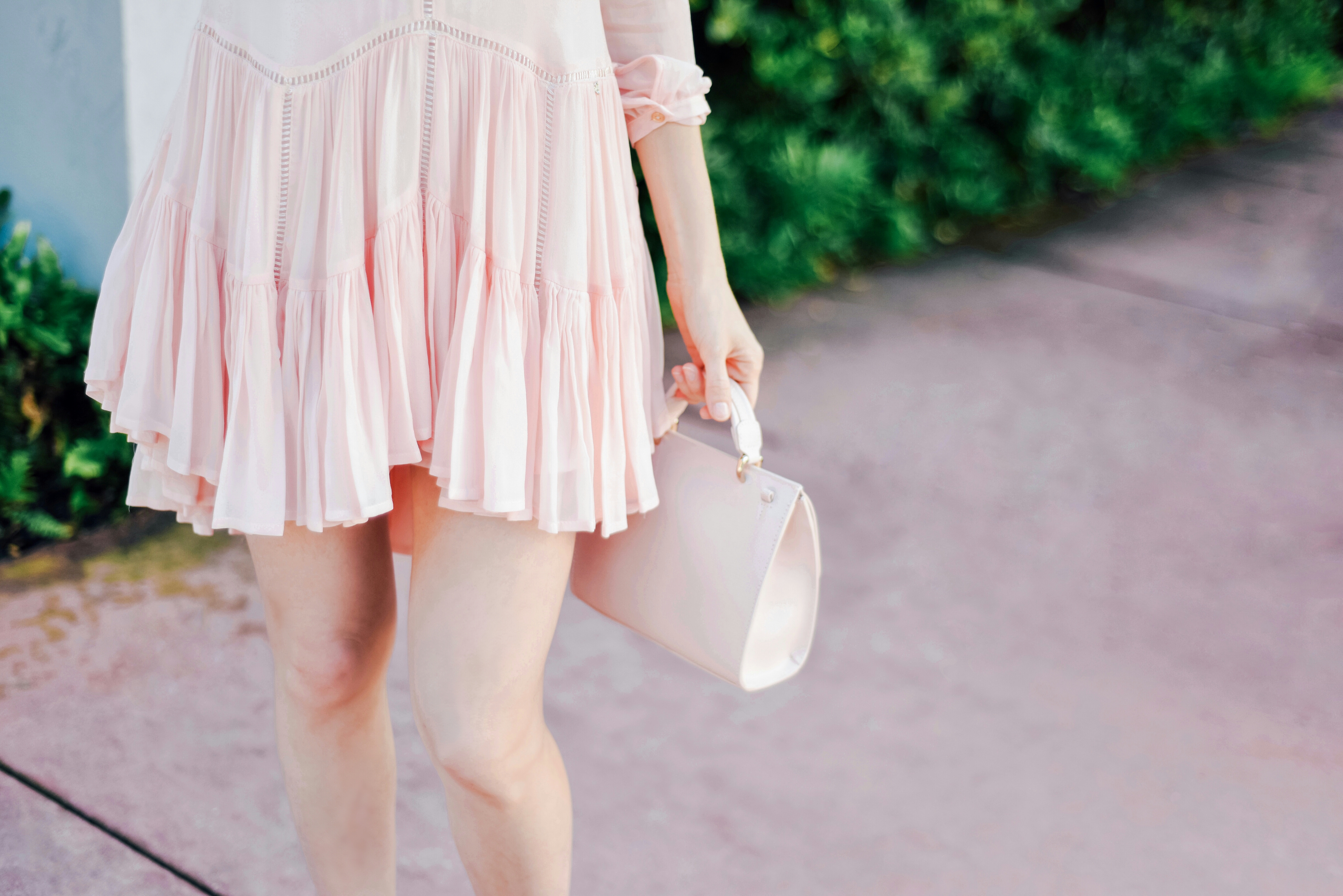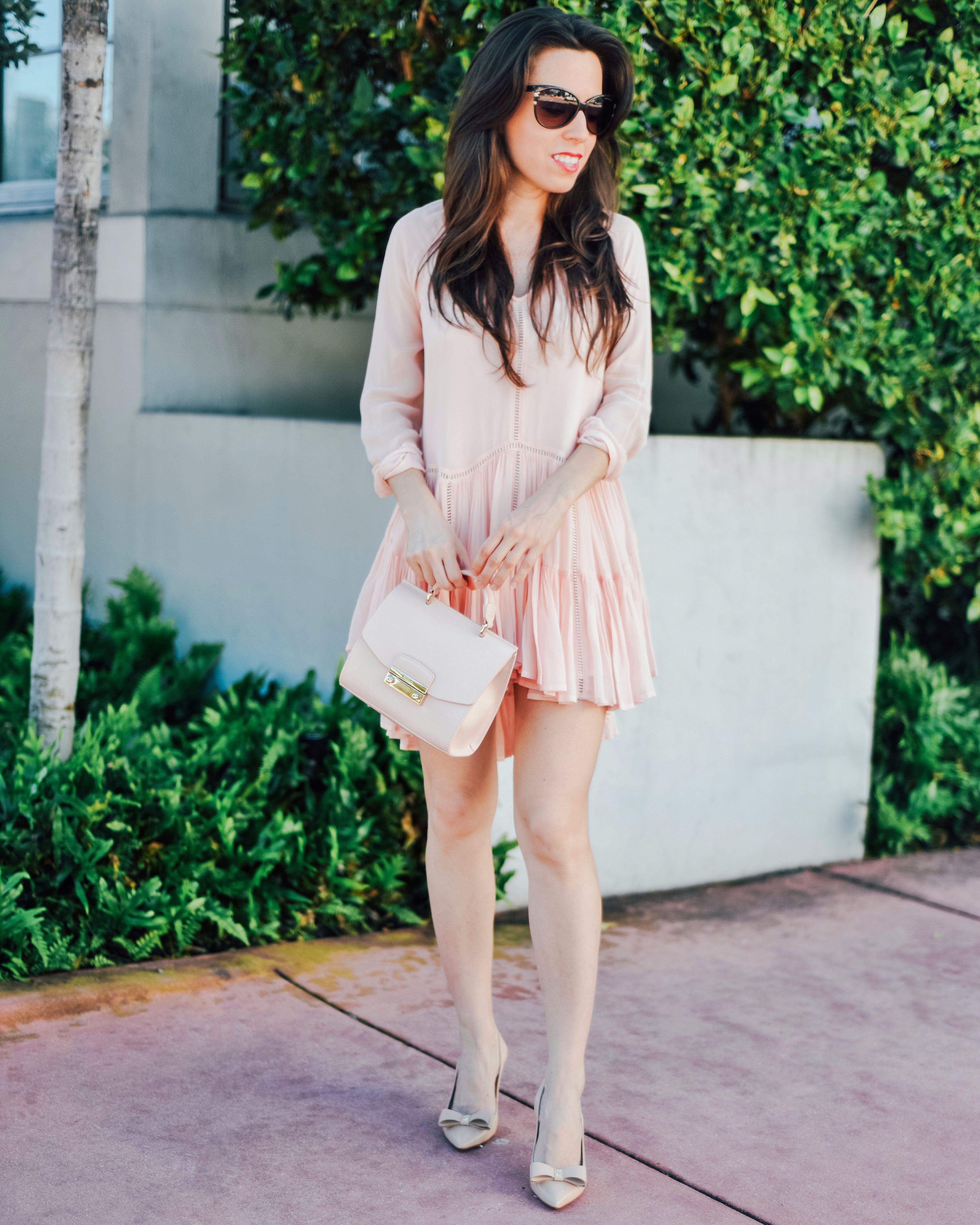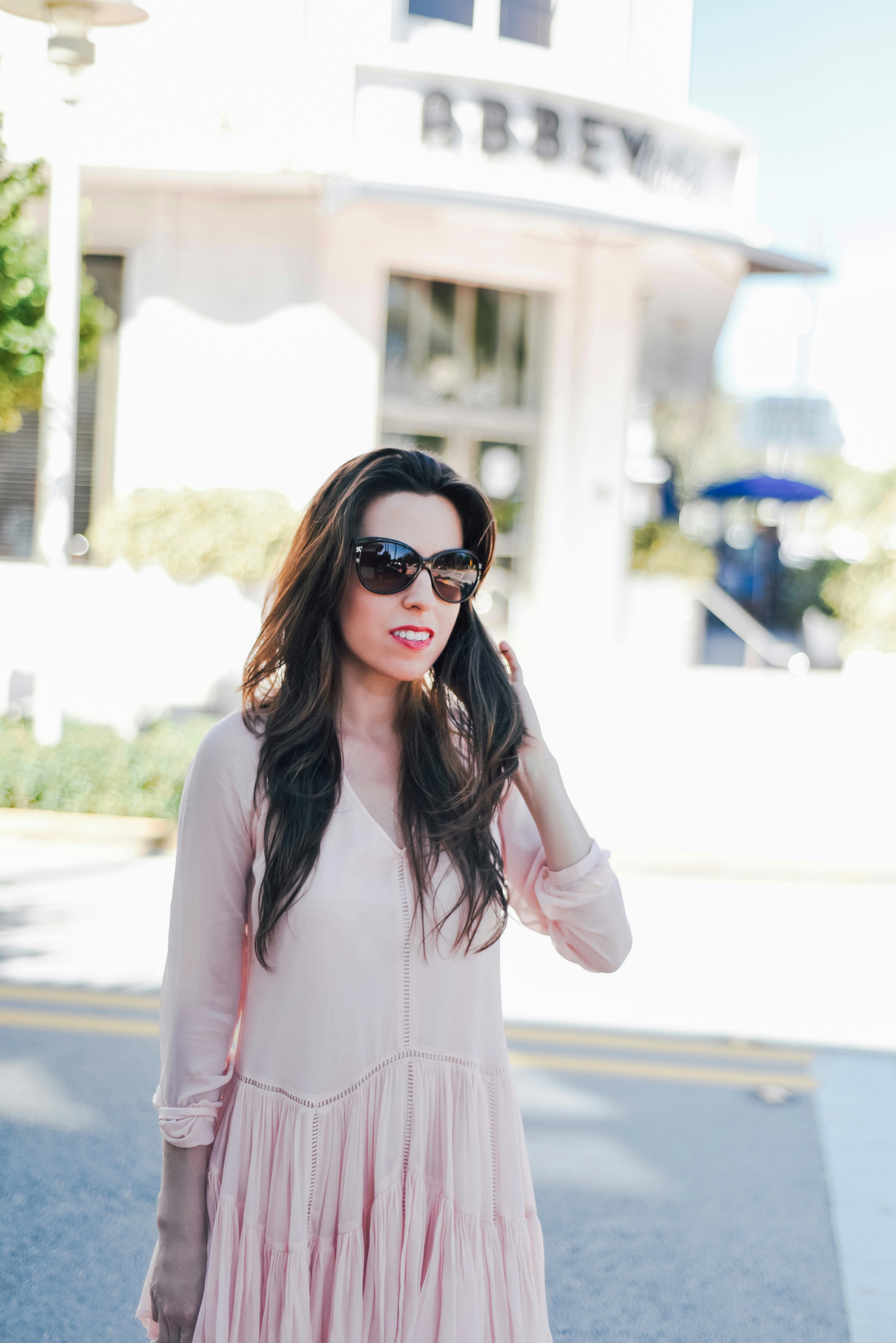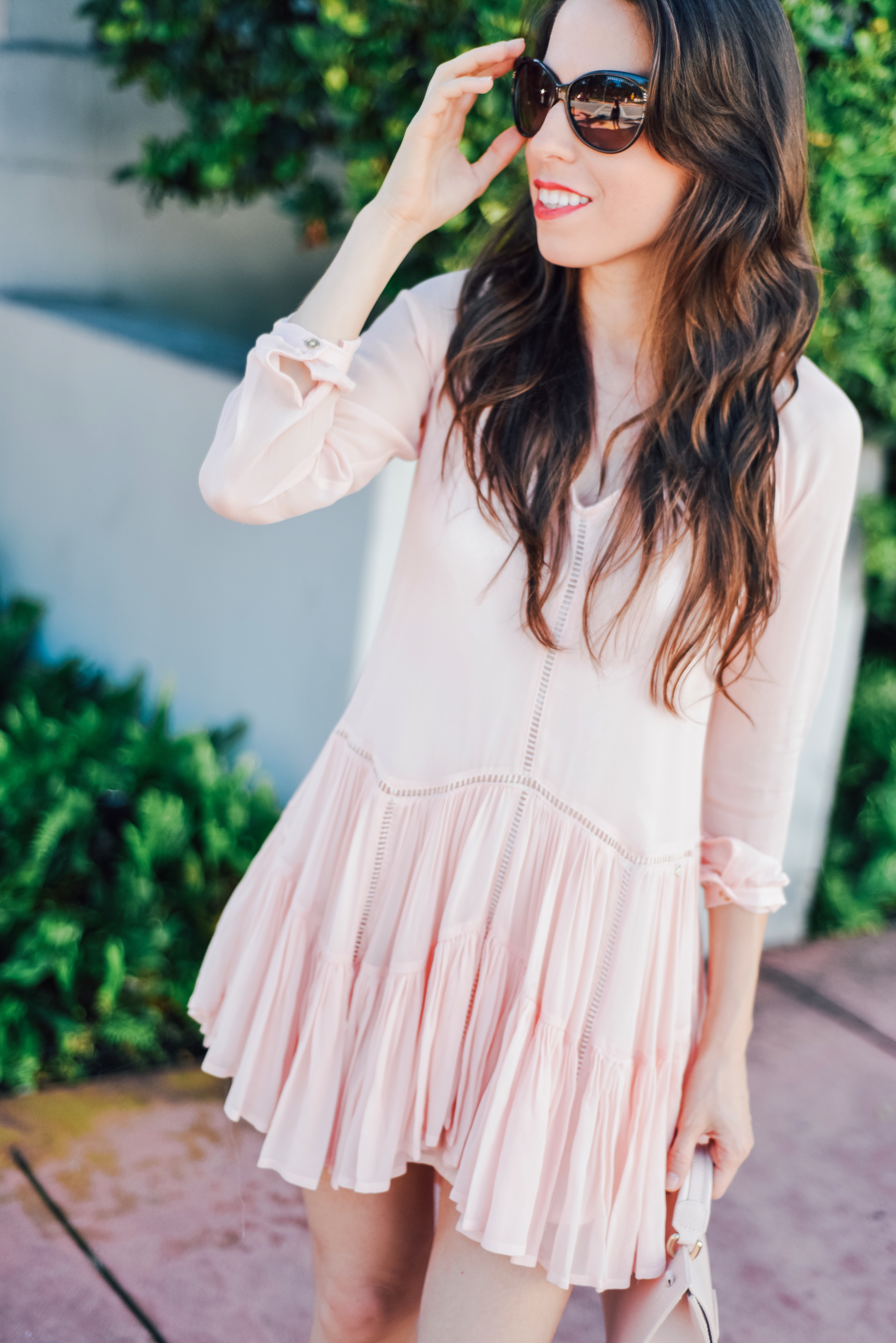 shoes 14th & UNION, (no longer available), similar with bow
 TWIRL WORTHY BLUSH DRESS
What I love about living in Miami is that you can wear a feminine blush dress almost any day of the year.  Oh how I love this tropical weather!  This Chiffon Dress with Sheer Long Sleeves is also the perfect dress to own if you are planning to go on vacation to a city with warm temperatures like down south.  I have family members that live in South America, and they are quite happy that Spring just started for them!  [The dress also comes in black].
Another reason why I love Miami is because of how huge of a travel destination it is.  Every month I get e-mails from friends abroad informing me of their upcoming trip to Miami.  This always makes me so happy!!!  Last weekend I mentioned that I had two groups in town for a week.  Well, this weekend that just passed was a similar repeat of the last one.  I spent Saturday afternoon with the daughter of my Parisian host family.  She came over with her husband and their young son, we had a lovely time catching up, and talking about the delicious recipes that her mother used to prepare.  Then at night I went out to dinner with friends that I had also met when I lived in France.  They came to Miami after visiting New Orleans, and before continuing their travels to Mexico.
And this weekend coming up, I have good old friends arriving from South America, they are staying in Miami and then heading up to Disney World.  See?  See what I mean? It's always fun around here 😉
Hope you all had a wonderful Halloween!
SHOP THE LOOK:
(Visited 115 times, 1 visits today)