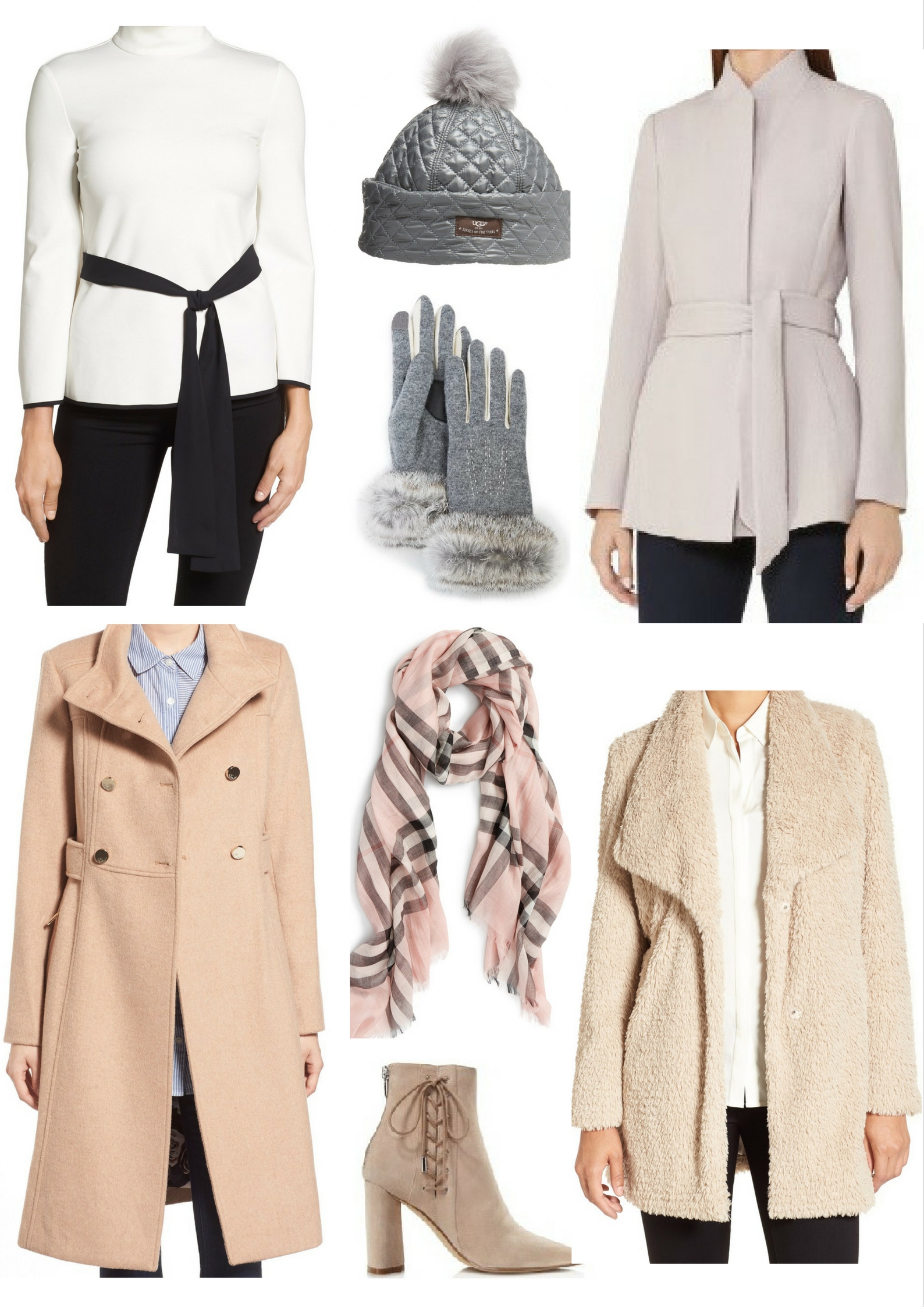 WEEKLY TOP FINDS | WINTER 2017
Hello babes!  Miami's most recent cold front may have lasted three days … but the winter season  is not over yet!  Last year we had four weeks of cold weather in February, I vividly remember this!  And by 'cold weather' I mean temperatures around 50 degrees – this is quite chilly for South Florida, considering that it is 80 degrees all year round (except during the summer when it often reaches 100 degrees).
Today I wanted to share some winter wardrobe ideas with you.  The adorable pair of grey gloves is only $ 35, the chic black & white belted turtleneck top is just $ 38, and Kendall & Kylie's sleek and sultry booties are under $ 80 (love the lace-up side detail!!!).  Also, I added three additional winter coats in the slide at the bottom of this post: a gorgeous Faux Leopard Fur Coat, a beautiful Ralph Lauren Open Vest with a sueded exterior only $ 53, and a dressy BCBG Maxazria Cardigan Vest at $ 111, check them out by clicking on the slide at the bottom of this post!
Have a great day!!
(Visited 52 times, 1 visits today)