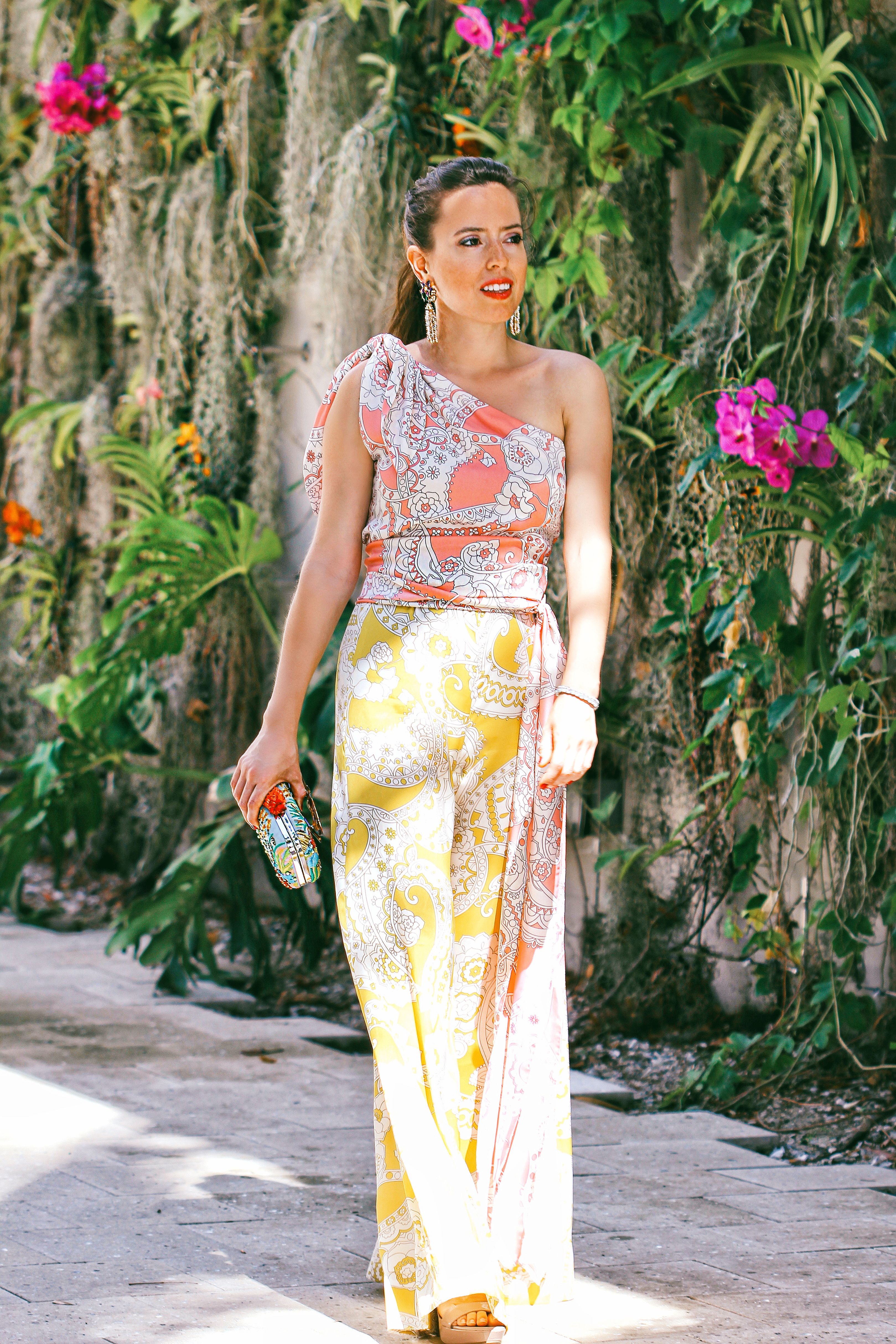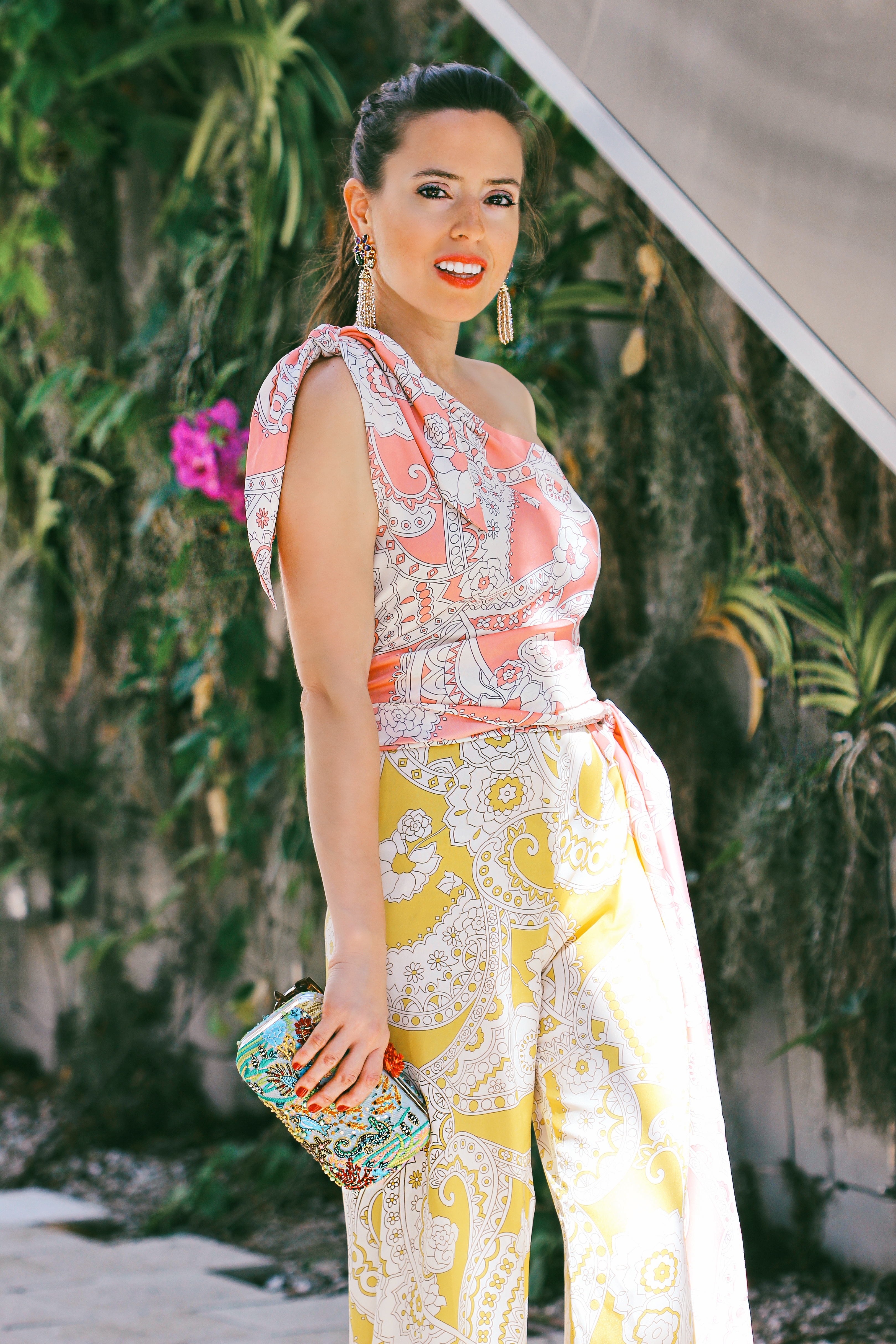 ZARA WOMAN SS18
How was everyone's weekend??  This past Sunday was Mother's Day and I spent the day with my mom and my two sisters (we had so much fun!).  I honestly can't even remember when was the last time the four of us got together, so that made it extra special.  Because it was raining, my mom asked us to meet her at the mall in the early afternoon so that we could go see Amy Schumer's latest comedy "I Feel Pretty."  The movie has some very funny parts, have you guys seen it!?  After the movie, we took my mom shopping for presents, and later on my dad joined us for dinner at a new local Italian Restaurant called Serafina (I had the most delicious rigatoni pasta!).  Oh! during the previews I saw the trailer for the movie "Adrift" which I want to go see soon!!
Today's brand new look from ZARA WOMAN SS18 is simply beautiful – I love the neckline and the bows.  Pink and yellow is not a combination that I ever put together so I was surprised when I instantly loved this matching ensemble.  The whole look flows as you walk because the fabric is lightweight – this is a stunning outfit for a special occasion.  I completed the look with a beaded bag that fits perfectly with the whole look, and a pair of attractive statement earrings.
What do you think of this outfit?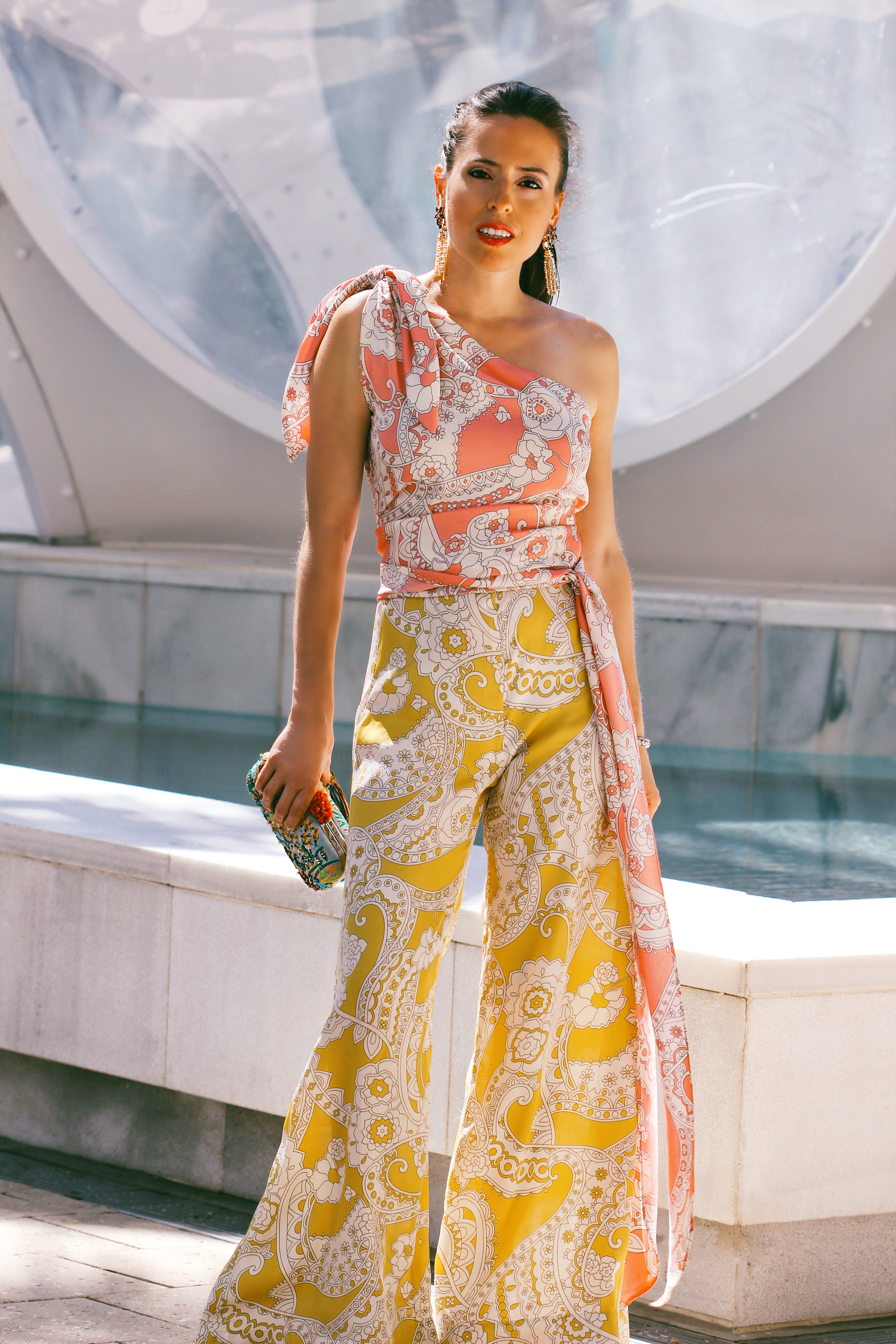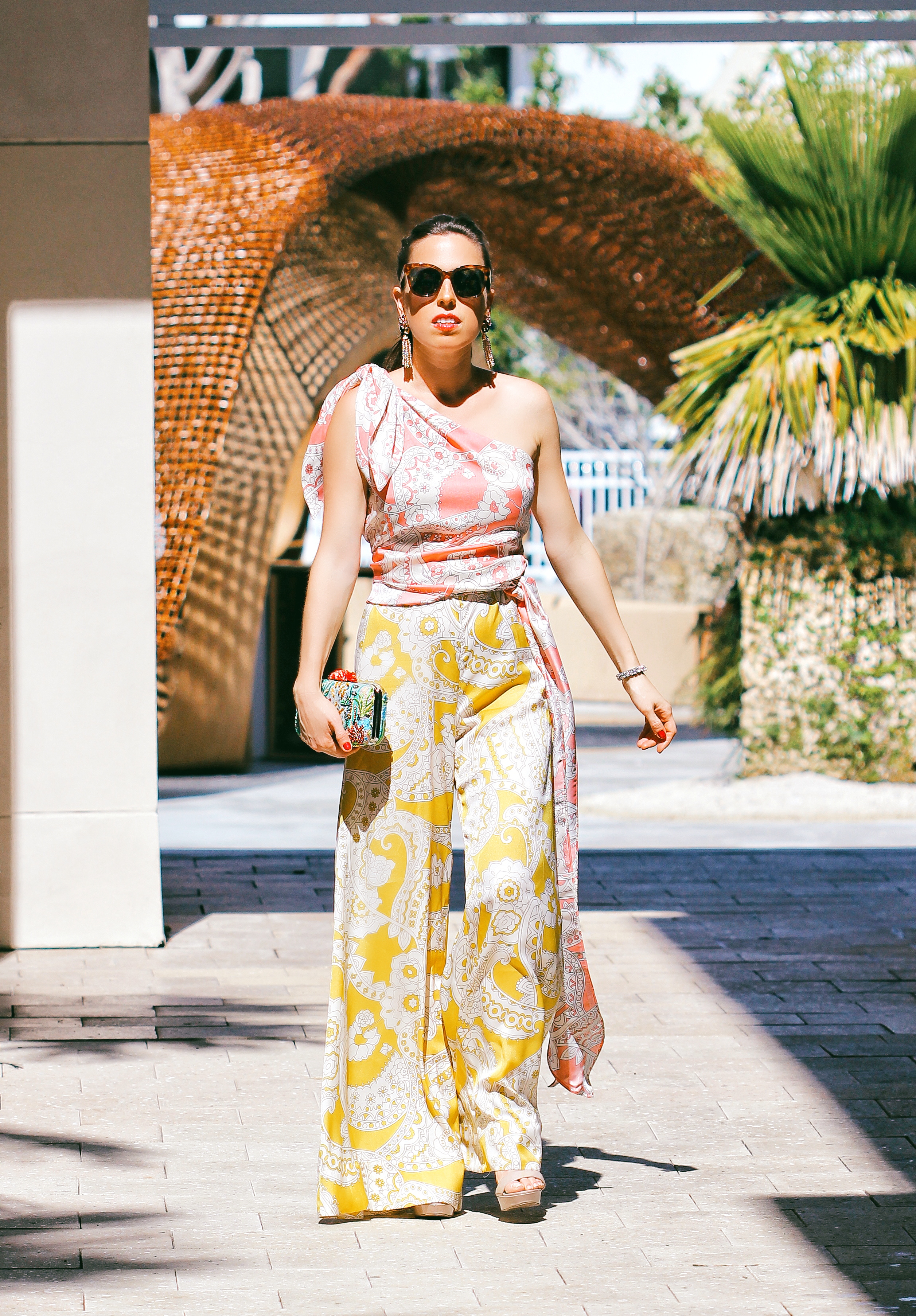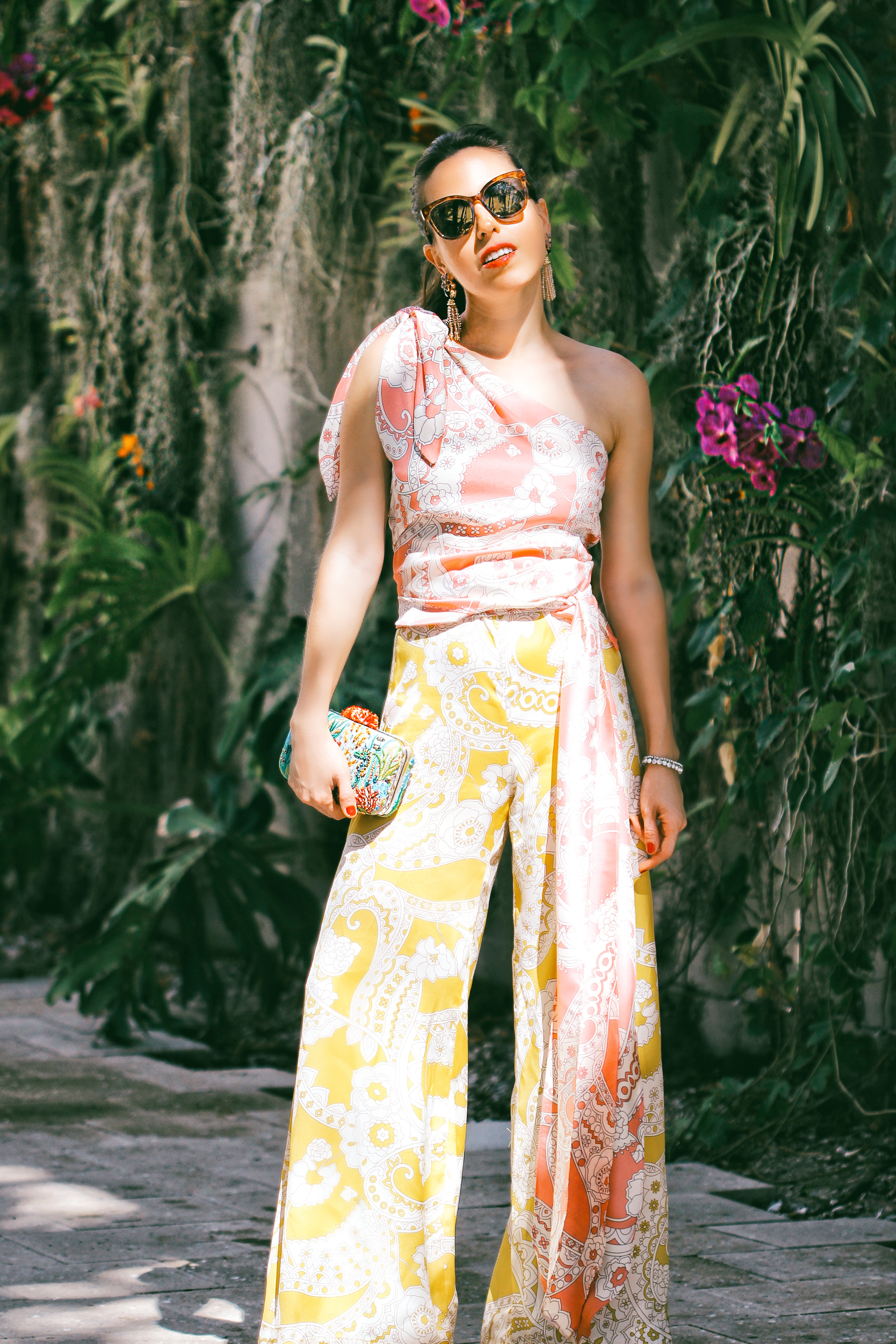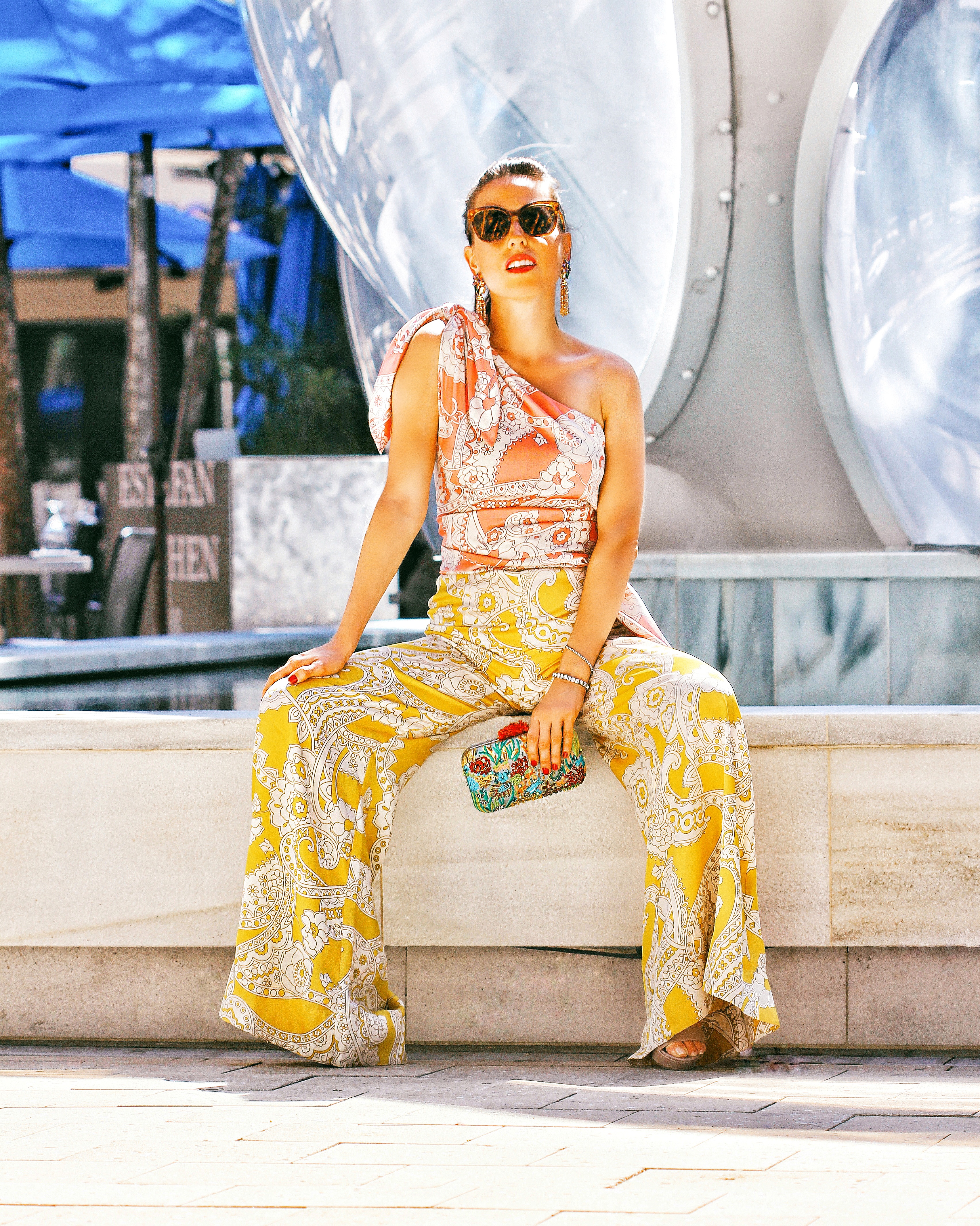 (Visited 145 times, 1 visits today)