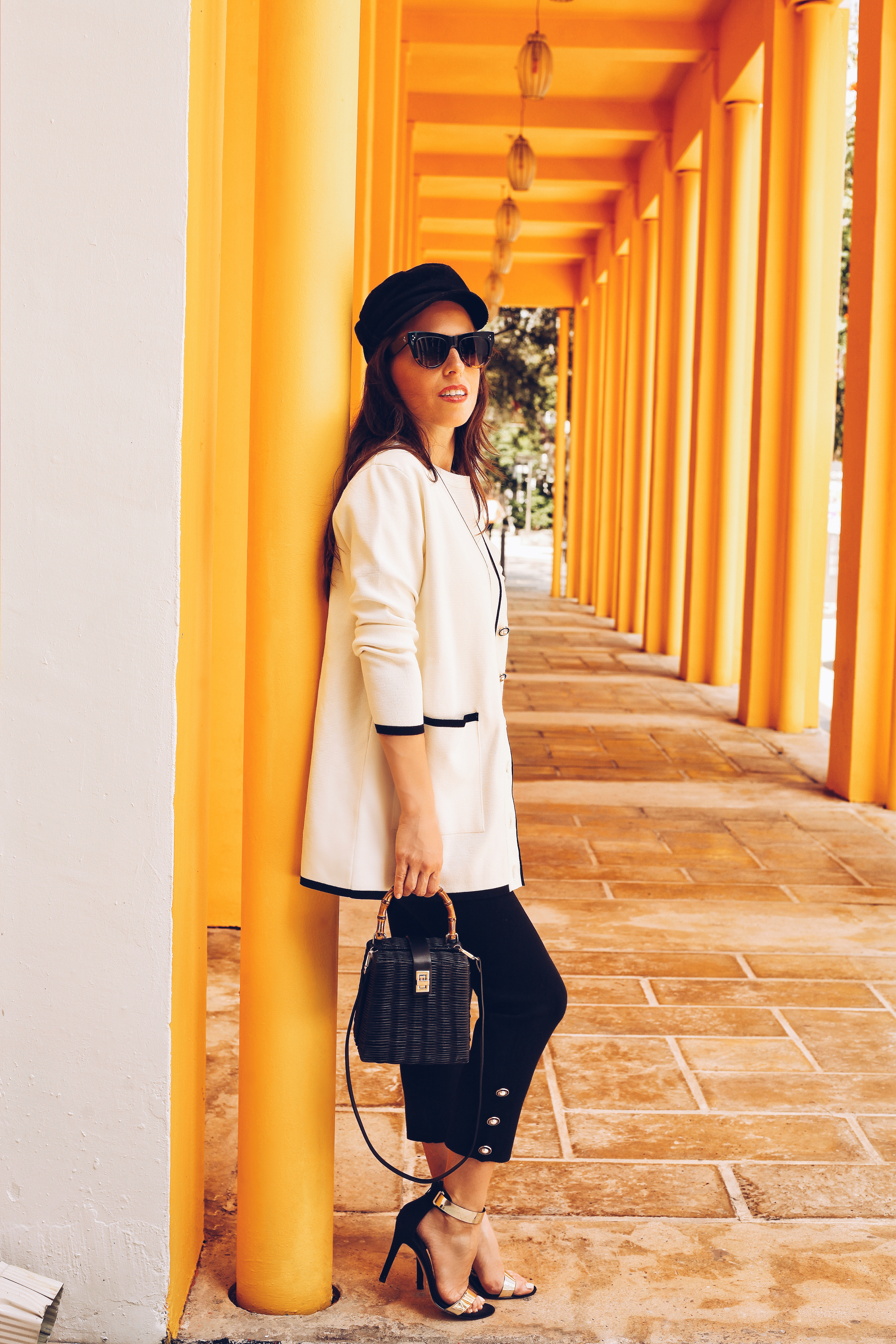 Hey loves! Shopping my looks just got easier! If you have been reading my blog for a few years, you are likely aware that most of my looks are shoppable in two ways, (A) via my LIKEtoKNOW.it profile or (B) under the "Shop My Instagram" Tab on my blog's menu bar. But often times, I post an outfit on my Instagram that does not make it to my LIKEtoKNOW.it, and that is because the clothing brand is not linkable, either because the clothing item is from an online boutique, or from Zara. The good news is that, as of March 1st, 2019, every single one of my outfits is shoppable via 21Buttons!! Click here to see my new profile on 21Buttons. You will notice that all my outfits have "buttons" on them, when you click on those buttons, a link will appear that instantly directs you to shop the item.
To sum it up, there are now 3 ways to shop my outfits:
Shop my looks via my blog here: "Shop My Instagram Outfits."
Shop my looks via my profile on 21 Buttons by clicking here.
Shop my looks via my profile on LIKEtoKNOW.it by clicking here.
***
Hola amores! Hoy les quiero compartir una nueva manera de comprar mis looks! Desde el 1ero de Marzo de 2019 todos mis conjuntos estan disponibles en 21Buttons!!! Quien conoce 21Buttons?? Es un sistema ultra facil de utilizar, que les va a encantar! Vean mi perfil de 21Buttons apretando aqui. Van a notar que todos mis conjuntos tienen "botones," al apretar esos "botones" les aparecera un link que los llevara directo a cada producto.
Resumiendo, hay 3 maneras de comprar mis looks:
Comprar mis looks en mi blog, apretando en "Shop My Instagram."
Comprar mis looks en mi perfil de 21Buttons apretando aqui
Compar mis looks en mi perfil de LIKEtoKNOW.it apretando aqui